A Conservative MP is considering legal action and is to make a formal complaint following what he calls a "rude, aggressive and patronising" interview on BBC2's Newsnight.
Daniel Kawczynski was left fuming after the acrimonious encounter with the programme's presenter James O'Brien on 11 September, which followed a report on alleged war crimes by the Saudi Arabian-led coalition in Yemen.
He said he is considering legal action against the editor, Ian Katz, who suggested on Twitter that the MP's defence of Saudi Arabia's military action may have been swayed by a trip to the kingdom funded by its government.
Mr Katz tweeted an excerpt from Mr Kawczynski's register of interests showing he was paid £5,292 by Saudi Arabia to cover the cost of flights and accommodation during a visit by parliamentarians in February 2014. "Perhaps useful bit of context to tonight's #newsnight interview with @KawczynskiMP from MPs' register of interests," Mr Katz wrote.
Watch the video below
Mr O'Brien opened his interview with Mr Kawczynski, a member of the Foreign Affairs Select Committee and a former chairman of the all-party parliamentary group on Saudi Arabia, by asking him if he thought there would be an inquiry into claims that Saudi forces had allegedly targeted civilians. He repeated the question several times. Initially, the MP ignored the question, preferring to focus on the "one-sided, biased reporting of Newsnight of this extremely complicated war".
Mr O'Brien hit back: "We're not in Saudi Arabia: politicians don't get to determine what journalists are and are not allowed to do."
The presenter told Mr Kawczynski that he felt "guilty for keeping you from your home this evening", and was heard laughing at the MP's suggestion that the BBC had an "agenda" against the Saudi-led coalition.
Mr Kawczynski said the coalition was doing all it could to prevent civilian casualties. He accused Newsnight of "trying to deliberately mislead the British people" and "cast some sort of aspersion on the UK" for supplying arms to Saudi Arabia.
The MP added, sarcastically, that the broadcaster would never accept any criticism of its coverage because "the BBC is omnipotent and such an important organisation, it never makes any mistakes and it is supreme – of course, that's right, yes".
Mr Kawczynski told The Independent on Sunday, that he planned to write to the BBC's  director-general, Lord Hall, to demand an apology and a correction about Mr Katz's tweet.
"What [Mr Katz] is deliberately suggesting is because I've accepted hospitality from Saudi Arabia, I've somehow been in their pockets, spouting what they want me to spout," he said. "That's a huge, deliberate attempt to smear me and others, rather than engage in the debate … I consider it a libellous tweet and I'm considering suing him."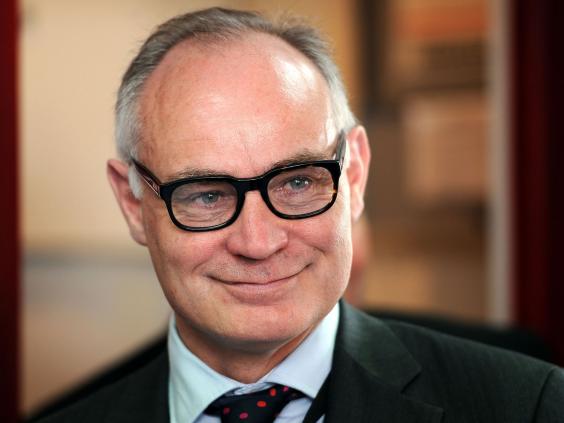 Mr Kawczynski said he did not regard Newsnight footage of the alleged bombing of a bottling plant as evidence that "the Gulf forces have been deliberately bombing civilians".
"Unfortunately in all wars … the population suffers. What they [the BBC] are alleging is that 10 countries, including Saudi Arabia, are deliberately committing human rights abuses and that's a very serious allegation," he said.
The MP said he felt generally that "the BBC is very biased and very left-wing", adding that he was "fundamentally and passionately against the licence fee".
The BBC said the Newsnight report was "focused on alleged strikes against civilian targets by Saudi forces and raised questions about the UK supplying weapons to Saudi Arabia and backing the campaign". It stressed that "two pro-Saudi voices were given the opportunity to comment" and that it had reported "on alleged atrocities committed by both sides in the Yemen conflict".
Crispin Blunt MP, chairman of the Foreign Affairs Select Committee, praised Newsnight's reporting from Yemen as "hugely impressive" and defended the BBC's stance on Saudi Arabia. "It's the coverage you would expect from a major broadcasting organisation in the West, so to that extent it is biased against them because it comes from a different culture and point of view," he said.
"Those people, like Daniel Kawczynski, who have a deep understanding of Saudi Arabia will, understandably, feel the BBC should do better in being able to present the Saudi cultural context.
"However, I wouldn't criticise it for being a British broadcaster and having a British outlook."
Reuse content