A date has been set for a High Court court challenge that could halt British arms sales to Saudi Arabia – amid mounting accusations the country is committing war crimes
Two judges will conduct a three-day judicial review of arms export licences issued by the British government for military hardware to the autocratic government.
The review will start on 7 February 2017, having been granted permission to proceed on 30 June this year.
Saudi Arabia is conducting a military operation in Yemen and has been accused by UN bodies, human rights groups, and other NGOs of committing war crimes. Reports on the ground say it has bombed civilian targets including funerals, international hospitals, schools, and food factories.
Yemen is facing a humanitarian emergency, with an estimated 20 million people in need of humanitarian aid and facing possible starvation, in part thanks to a blockade by Saudi forces.
The British Government has issued £3.3 billion in arms licences for export to the country since the bombing began, including, £1.1 billion for bombs, missiles and other explosive projectiles – so-called ML4 licences. 
Saudi Arabia is the only country in the world other than the UK that has access to the deadly "Paveway IV" bomb manufactured by Glenrothes-based Raytheon UK.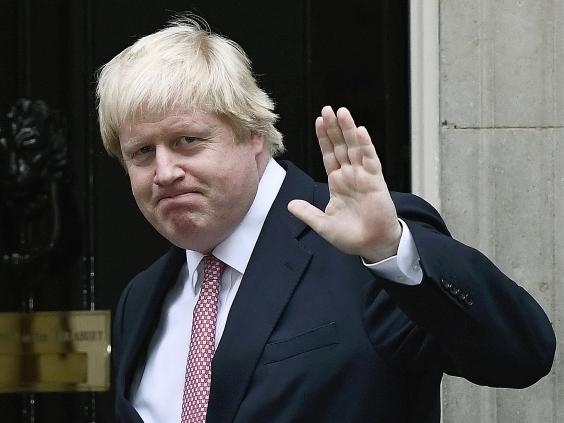 The Government's own arms export conditions say that licences should not be issued if there is a possibility they could be used to commit war crimes.
Ministers have however refused to consider suspending arms exports to the country – and sensationally claimed that Saudi Arabia is best-placed to investigate its own alleged atrocities. Saudi Arabia has repeatedly cleared itself of any significant wrongdoing when it has investigated its own military.
"The Saudi government has approached this matter with great seriousness, and the seriousness it deserves," Foreign Secretary Boris Johnson said in Parliament on Wednesday.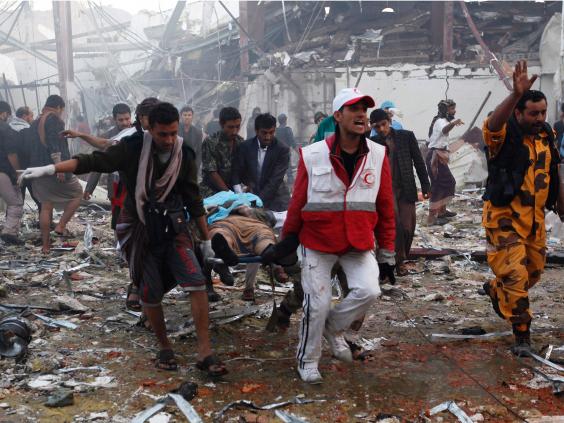 "But the House should be in no doubt that we in this country are monitoring the situation minutely and meticulously, and will continue to apply our established criteria for granting licences with fairness and rigour, and in full accordance with UK law."
He added: "To those who say, as apparently they now do in this motion, that we should simply disregard those legal procedures, be in no doubt that we would be vacating a space that would rapidly be filled by other Western countries who would happily supply arms with nothing like the same compunctions or criteria or respect for humanitarian law.
10 examples of Saudi Arabia's human rights abuses
10 examples of Saudi Arabia's human rights abuses
1/10

In October 2014, three lawyers, Dr Abdulrahman al-Subaihi, Bander al-Nogaithan and Abdulrahman al-Rumaih , were sentenced to up to eight years in prison for using Twitter to criticize the Ministry of Justice.

AFP/Getty Images

2/10

In March 2015, Yemen's Sunni President Abd-Rabbu Mansour Hadi was forced into exile after a Shia-led insurgency. A Saudi Arabia-led coalition has responded with air strikes in order to reinstate Mr Hadi. It has since been accused of committing war crimes in the country.

Getty Images

3/10

Women who supported the Women2Drive campaign, launched in 2011 to challenge the ban on women driving vehicles, faced harassment and intimidation by the authorities. The government warned that women drivers would face arrest.

Getty Images

4/10

Members of the Kingdom's Shia minority, most of whom live in the oil-rich Eastern Province, continue to face discrimination that limits their access to government services and employment. Activists have received death sentences or long prison terms for their alleged participation in protests in 2011 and 2012.

Getty Images

5/10

All public gatherings are prohibited under an order issued by the Interior Ministry in 2011. Those defy the ban face arrest, prosecution and imprisonment on charges such as "inciting people against the authorities".

Getty Images

6/10

In March 2014, the Interior Ministry stated that authorities had deported over 370,000 foreign migrants and that 18,000 others were in detention. Thousands of workers were returned to Somalia and other states where they were at risk of human rights abuses, with large numbers also returned to Yemen, in order to open more jobs to Saudi Arabians. Many migrants reported that prior to their deportation they had been packed into overcrowded makeshift detention facilities where they received little food and water and were abused by guards.

Getty Images

7/10

The Saudi Arabian authorities continue to deny access to independent human rights organisations like Amnesty International, and they have been known to take punitive action, including through the courts, against activists and family members of victims who contact Amnesty.

Getty Images

8/10

Raif Badawi was sentenced to 1000 lashes and 10 years in prison for using his liberal blog to criticise Saudi Arabia's clerics. He has already received 50 lashes, which have reportedly left him in poor health.

Carsten Koall/Getty Images

9/10

Dawood al-Marhoon was arrested aged 17 for participating in an anti-government protest. After refusing to spy on his fellow protestors, he was tortured and forced to sign a blank document that would later contain his 'confession'. At Dawood's trial, the prosecution requested death by crucifixion while refusing him a lawyer.

Getty Images

10/10

Ali Mohammed al-Nimr was arrested in 2012 aged either 16 or 17 for participating in protests during the Arab spring. His sentence includes beheading and crucifixion. The international community has spoken out against the punishment and has called on Saudi Arabia to stop. He is the nephew of a prominent government dissident.

Getty
"And more importantly, we would at a stroke eliminate this country's positive ability to exercise our moderating, diplomatic and political influence on a crisis where there are massive UK interests at stake."
The House of Commons Arms Export Control Committee is split on whether or not the Government should immediately suspend arms sales to Saudi or wait for the outcome of the judicial review.
Labour, the SNP, Greens and Lib Dems have all called for arms sales to be suspended to the country.
Andrew Smith of Campaign Against Arms Trade, which brought the legal challenge through its solicitors Leigh Day, said more people would likely be killed in Yemen while the challenge was coming to court.
"On Wednesday night MPs chose to put the UK's toxic relationship with Saudi Arabia and arms company profits ahead of human rights and upholding our own rules on arms sales," he said.
"These arms sales aren't just immoral; we also believe them to be illegal," he said. Our legal action will see arms exports to Saudi Arabia given the scrutiny they deserve. 
"But it shouldn't take legal action to stop the UK from arming one of the most brutal dictatorships in the world. 
"Between now and next February, it is likely that thousands more people will die and Saudi will commit more war crimes."