David Cameron welcomed the supermodel Claudia Schiffer to dinner at Chequers, according to newly-released Cabinet Office records.
The German model accompanied her husband, the British film producer Matthew Vaughan, to the Prime Minister's official residence as guests of the American Ambassador Matthew Barzun, along with the Queen and the Duke of Edinburgh, a former head of MI5 and diplomatic and military figures.
Documents published on the Cabinet Office website also disclosed Mr Cameron was also given a watch worth £150 by Interpol and a £279 pair of Oliver Sweeney shoes as official gifts, both of which he liked so much he decided to buy.
However, he was unable to accept a gift of wine from the Prime Minister of Moldova and a trinket box and coat from Hamid Karzai, the outgoing President of Afghanistan, because both were over the official limit for gifts.
Michael Gove, the former Education Secretary, accepted almost £2,000 worth of gifts, including £462.80 worth of opera tickets from Gerald Ronson, a property tycoon and philanthropist, and £476 worth of opera tickets from Ken Costa, the former banker and chairman of the Alpha Christian group.
Mr Gove, who was recently appointed as Chief Whip, also accepted tickets worth £394 from Martyn Rose, the  new chairman of English National Opera.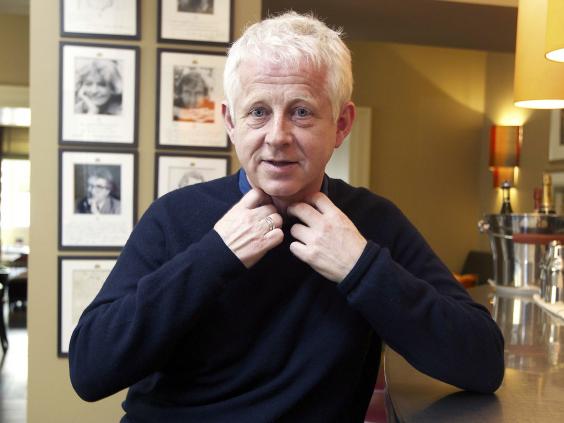 Nick Clegg, the Deputy Prime Minister, accepted a gift of theatre tickets from Neal Street Productions, the company behind Shrek  the Musical.
Mr Cameron's lunch with the Queen and the Duke of Edinburgh in February was the first such royal visit to the grace-and-favour Buckinghamshire mansion for more than 40 years.
Between January and March this year, the Prime Minister also welcomed Marks & Spencer boss Marc  Bolland, ex-MI5 chief Baroness  Manningham-Buller, the Queen's private secretary Sir Christopher Geidt, and the head of the UK's armed forces General Sir Nicholas Houghton.
Film director Richard Curtis – whose Love Actually featured Hugh Grant as a PM – met Mr Cameron in March. Rather than offering tips on how to dance around Number 10 or stand up to the USA, as Grant's character did in the film, the talks focused on Curtis's campaigning on international development, according to the disclosure.
Records also show Mr Cameron hosted the Dutch Prime Minister Mark Rutte as part of his efforts to secure allies in his EU reform plan.
In February, Mr Cameron also hosted a meeting to "discuss inward investment" with a number of major sovereign wealth funds, including the Saudi Arabian Monetary Agency and the Abu Dhabi Investment Authority.
Reuse content