David Cameron is facing diplomatic isolation and his first backbench rebellion over plans to scrap the Human Rights Act and exempt the Government from implementing unfavourable European Court of Human Rights rulings.
Mr Cameron has made the abolition of Labour's 1998 legislation a key part of his 100-day policy offensive and the measure is expected to be included in the Queen's Speech later this month.
But the Prime Minister is already facing a revolt from a growing number of his backbenchers over the proposals with a former aide to the new Justice Secretary Michael Gove warning that they have less than a 5 per cent chance of being implemented.
The Foreign Secretary Philip Hammond is also expected to meet fierce opposition to the plans when he attends a Council of Europe meeting of foreign ministers next week.
He is expected to be told that the current Tory proposals, that would allow the UK Parliament to opt out of rulings by the ECHR that it disagreed with, would be incompatible with its obligations under Convention of Human Rights. This could even lead to Britain's expulsion from the organisation it helped found in the wake of the Second World War.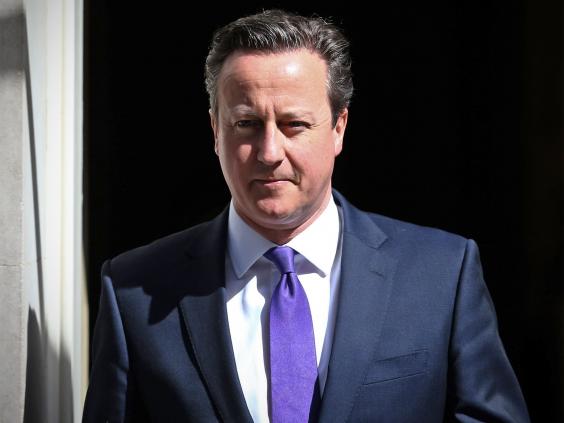 "You cannot pick and choose which decisions of the court you abide by," said a source. "That is not what the rule of law is about."
Plans to abolish the Human Rights Act and replace it with a British Bill of Rights were first unveiled at the Conservative conference last October after a long-running dispute with the Strasbourg court over the right of prisoners to vote. They stated that any future judgment that UK law "was incompatible with the Convention will be treated as advisory" and could be ignored by Parliament.
But the plans face strong opposition from both the legal profession and senior Conservatives including the former Lord Chancellor Ken Clarke and the former Attorney General Dominic Grieve.
Mr Grieve has described the proposals as a "recipe for chaos".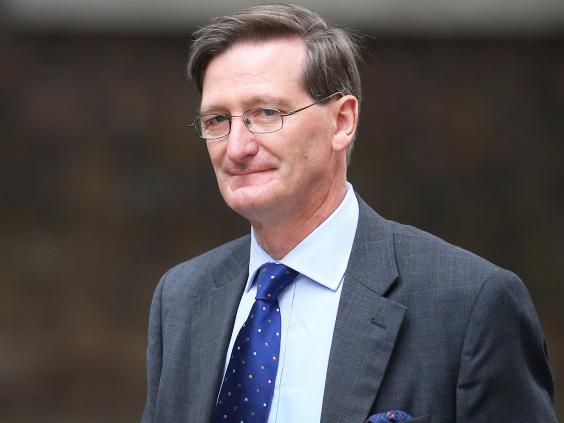 One Conservative backbencher said plans were "legally incoherent" and predicted Mr Cameron would face a Commons defeat if he attempted to make anything more than cosmetic changes to the current laws.
"If what emerges is a lot of sound and fury but no attempt to fiddle with fundamental rights as set down by the  Convention then what we have is the Human Rights Act in all but name and that will be fine," they said.
"But if there is any fundamental attempt to move away from that position then it will be dead in the water. Any such proposals will be torn to shreds by people like Dominic Grieve and many others who actually understand how our constitution works."
What does five more years of the Tories mean for Britain?
What does five more years of the Tories mean for Britain?
1/8 Welfare payments will be slashed

One of the most controversial parts of the Conservative manifesto was to cut benefits for the working age poor by £12 bn over the next three years. But during the campaign they only said where £2 bn of these savings would come from. That leaves £10 bn still to find. Some experts think the only way they can close that gap is by means testing child benefit – with millions of families losing out

Getty

2/8 There will be tax cuts for those in work and those who die

The Tories will increase the threshold at which the 40p rate of tax becomes payable to £50,000 by 2020. They haven't said so but it is also likely that at some point in the next five years they will abolish that 45p rate of tax altogether for the highest earners. They also want to increase the effective inheritance tax threshold for married couples and civil partners to £1m

Getty

3/8 There will be an in/out EU referendum in 2017

The next two years are going to be dominated by the prospect of a referendum on Britain's membership of the EU. First off David Cameron has the daunting task of negotiating a deal with other EU leaders an acceptable deal that he can sell to his party so he can go into the referendum campaigning for a 'yes' vote. This may be unachievable and it is possible that the Tories may end up arguing to leave. Opinion polls show Britain is divided on EU membership, one poll this year showed 51% said they would opt to leave compared to 49% who would vote to stay in

Getty

4/8 There will be more privatisation of the NHS

Having won the election the Tories now have a mandate to go further and faster reforming the NHS. In order to make cost savings there is likely to be greater private involvement in running services, while some smaller hospitals may lose services they currently provide like A&E and maternity units

Getty

5/8 There will be many more free schools – and traditional state schools will become a thing of the past

The Tories plans to create 500 new free schools and make 3,000 state schools become academies. They will also carry on reforming the Department of Education and remove more powers from local authorities over how schools are run

Getty

6/8 On shore wind farms will be a thing of the past and fracking will be the future

Government spending on renewable energy is under real threat now the Lib Dems are no longer in power with the Tories. Subsidies are likely to be slashed for off-shore wind farm and other green energy supplies. Meanwhile there will be generous tax break for fracking as ministers try and incentivise the industry to drill for onshore oil and gas

Getty

7/8 There maybe more free childcare – but not necessarily

In the campaign the Tories pledged to double the amount of free early education for three- and four-year-olds from 15 hours a week to 30. The extra hours would only be offered to working families where parents are employed for at least eight hours a week. However they have not said where the money will come from to fund the pledge

Getty

8/8 Workers' rights could be reduced

The Tories want to slash business regulation, merge regulator and cut costs. The Lib Dems stopped them from reducing the employment rights of workers in power – but these are now under threat

Getty
Senior legal figures have also warned the proposals will face strong private opposition from the judiciary who are concerned at the potential to ride roughshod over more than 50 years of human rights advances both in the UK and Europe.
Hugh Tomlinson QC, an expert on human rights law and founder of the United Kingdom Supreme Court blog said the proposals were "fraught with legal and political difficulties" which appeared to be "insoluble".
"Not only will ministers have to deal with domestic constitutional problems of scrapping the Human Rights Act which is incorporated into the Scotland Act and Good Friday Agreement but the international ramifications are also profound."
A Ministry of Justice spokesperson said: "The Government was elected with a manifesto commitment to replace the Human Rights Act with a British Bill of Rights. Ministers will be discussing their plans and making announcements in due course."
Reuse content