David Cameron unleashed a stream of Shakespearean dad jokes at today's Prime Minister's Question Time, after one of his MPs hailed the poet as the "greatest living" playwright.
Nadhim Zahawi, the Conservative MP for Statford-upon-Avon, had called for the country to "unite" in marking the 400th anniversary of William Shakespeare's death.
"Can I invite my Right Honourable friend, the whole House and the world to come and celebrate the greatest living bard," he concluded.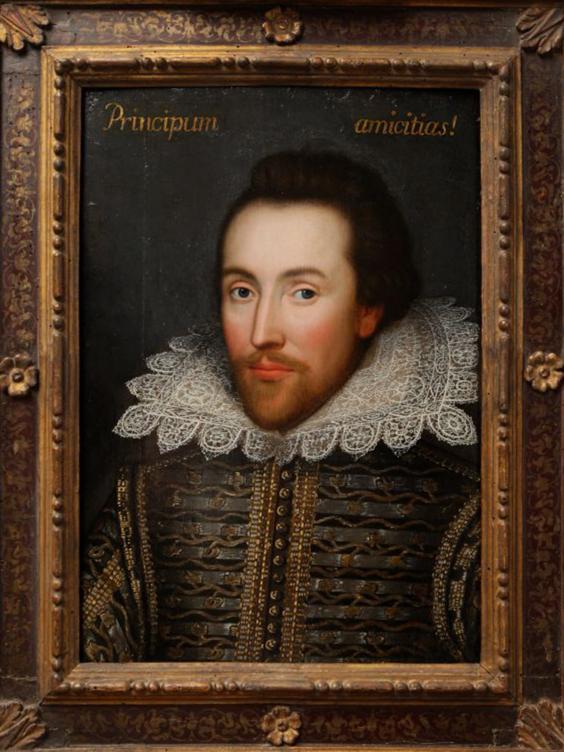 There was little time for members to register the gaffe before Mr Cameron's swift response, which quickly devolved into rapid-fire puns after he thanked Mr Zahawi for his "soliloquy".
"I find that Shakespeare provides language for every moment," he continued. "There was a moment when it looked like this (Labour) reshuffle could go into its Twelfth Night.
"It was a revenge reshuffle so it was going to be As You Like It. I think though we can conclude it's turned into something of a Comedy of Errors, perhaps Much Ado About Nothing?
"There will be those who worry – Love's Labour's Lost."
In pictures: Jeremy Corbyn reshuffle
In pictures: Jeremy Corbyn reshuffle
1/11 Jonathan Reynolds,Shadow Railways Minister: RESIGNED

He resigned as shadow railways minister in protest at the reasons for sacking Pat McFadden

2/11 Kevan Jones, Shadow Defence Minister: RESIGNED

He resigned as a shadow defence minister who strongly supports renewal of Trident. Has spoken out against Jeremy Corbyn's leadership before and was also the centre of a row with Ken Livingstone after he said Jones "might need some psychiatric help" (Jones has previously spoken about his struggle with depression)

3/11 Stephen Doughty, Shadow Foreign Minister: RESIGNED

He quit as a shadow foreign minister in protest at the sacking of his colleague Pat McFadden as shadow Europe minister. He said he had "looked at his own conscience" and decided to step down

4/11 Pat McFadden, Shadow Europe Minister: SACKED

He was sacked as shadow Europe minister for "disloyalty" to leader Jeremy Corbyn

5/11 Pat Glass, Shadow Europe Minister: SAFE

Former junior shadow education minister Pat Glass replaced Pat McFadden as shadow Europe minister

6/11 Emily Thornberry, Shadow Defence Secretary: SAFE

She was promoted to shadow defence secretary. She is anti-Trident and therefore more in tune with Corbyn's stance and replaces Maria Eagle, who was pro-Trident

Getty

7/11 Emma Lewell-Buck, Shadow Minister for Devolution and Local Government: SAFE

Emma Lewell-Buck was promoted to shadow minister for devolution and local government

8/11 Michael Dugher, Shadow Culture Secretary: SACKED

Outspoken critic of Jeremy Corbyn's leadership, has been sacked as shadow culture secretary for his "incompetence and disloyalty"

9/11 Hilary Benn, Shadow Foreign Secretary: SAFE

Hilary Benn remains as shadow foreign secretary, but Corbyn's team has insisted his role now comes with 'new conditions' that he must agree with Corbyn over foreign policy. Benn insists there are no 'new conditions' attached to his job and insisted: "I haven't been muzzled. I'm going to be carrying on doing my job exactly as before"

10/11 Maria Eagle, Shadow Culture Secretary: SAFE

Maria Eagle, moved from shadow defence to shadow culture secretary as part of Corbyn's move to make his defence team match his anti-Trident views

11/11 Andy Burnham, Shadow Home Secretary: SAFE

Reports linked him to foreign secretary brief, but Corbyn appears to have backed down on sacking Hilary Benn. He does not see eye-to-eye with Corbyn on home affairs such as the Snooper's charter, but removing your shadow home secretary so soon after starting would have been a dangerous move by Corbyn
Tory MPs cheered and clapped at the stream of jokes as the Prime Minister sat down chuckling, looking at his notes.
Members of the Labour frontbench could be seen calling over to Mr Cameron as he spoke, as Opposition MPs jeered, but Jeremy Corbyn did not get a chance to respond before the next question.
The reaction to the Prime Minister's puns was mixed on Twitter:
David Cameron resorts to Shakespeare puns because all the best jokes about the Labour reshuffle have already been done on Twitter.

— Keith Foster (@Keef76) January 6, 2016
#PMQs Twitter seems to be split on Cameron's Shakespeare riff pic.twitter.com/wsIr3hiqZq

— Asa Bennett (@asabenn) January 6, 2016
Cameron's Shakespeare gags have me considering signing up to @PeoplesMomentum

— Alex Wickham (@WikiGuido) January 6, 2016
Quick someone call the RSPCA. Cameron just flogged to death every Shakespeare/Lab reshuffle reference ever known to man.

— Paul Waugh (@paulwaugh) January 6, 2016
Not usually a fan of Cameron's jokes but those Shakespeare references to Corbyn were superb. #win

— Julia Hartley-Brewer (@JuliaHB1) January 6, 2016
Cameron uses planted question on Shakespeare to declare Corbyn reshuffle "much ado about nothing" and "love's labours lost". Oh dear.

— Tim Shipman (@ShippersUnbound) January 6, 2016
That run of Shakespeare puns from Cameron started terribly but got better. #PMQs

— George Eaton (@georgeeaton) January 6, 2016
Twelfth Night, which marks the night before the Christian feast day of Epiphany, fell on Tuesday, as the Labour shadow cabinet reshuffle continued.
It is the title of a comedy Shakespeare is believed to have written to mark the close of the festive season in around 1601.
Reuse content