David Cameron will say Britain needs a pay rise today as he urges business leaders to pass on the benefits of growth in the economy.
The Prime Minister is expected to talk about the Conservatives' achievements during their term in the Coalition at the British Chambers of Commerce annual conference.
In his speech, Mr Cameron will renew his call for British workers to get a pay rise now that the economy is growing again.
"Economic success can't just be shown in the GDP figures or on the balance sheets of British businesses...but in people's pay packets and bank accounts and lifestyles," he will say.
"The most recent figures show that wages are already growing faster than inflation and as the economy continues to grow it's important this continues and that everyone benefits.
"Put simply - it's time Britain had a pay rise."
Ed Miliband, Ed Balls and Chuka Umunna will also speak to the conference to push Labour's pro-business message after the party's strategy was criticised by some business heads.
The Prime Minister is expected to continue the attack, saying: "For us, business is not a conspiracy of runaway profits, depressed wages, inequality and unfairness. It is the best generator of growth, wealth, work and opportunity there is."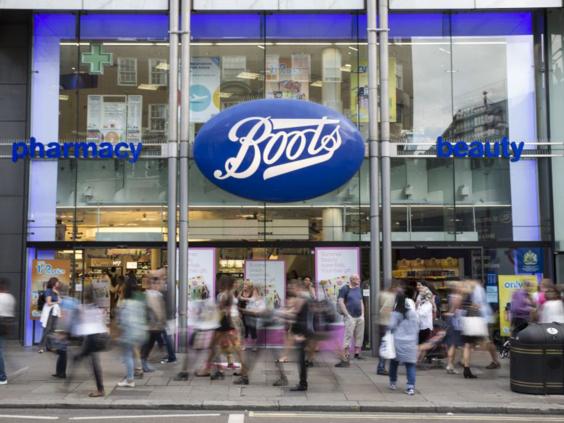 Labour has insisted that its vows to tackle tax avoidance are not anti-business and will make people pay their "fair share", rewarding work and supporting entrepreneurs.
The Prime Minister, who hopes that growing economic confidence will boost the chances of Tory success at the general election, will claim his party has achieved "astounding job creation" and the economic recovery meant "1,000 more people in work, on average, every single day since the election" in 2010.
Mr Cameron is expected to highlight the Government delivering "the first real-terms increase in the minimum wage since the crisis" and indicate that he wants to go further, with the current trajectory set to take the benchmark to over £8 an hour by 2020.
"The conditions have not been this good for a long time. We've got the strongest growth for seven years," he will tell the conference in Westminster.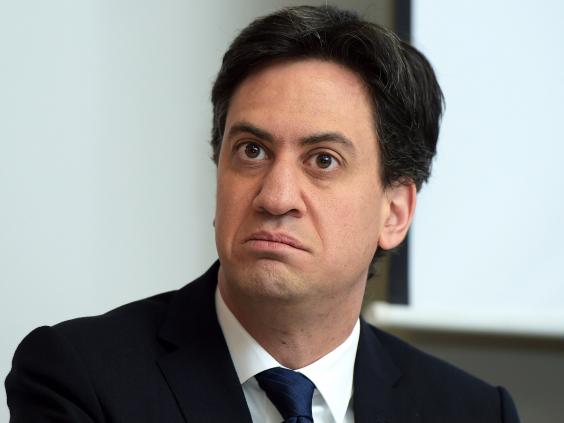 But union leaders dismissed the Prime Minister's comments as "empty words".
The Trades Union Congress (TUC) general secretary, Frances O'Grady, said: "Since David Cameron became Prime Minister, the average wage is worth £2,500 less a year, the worst fall in living standards since Queen Victoria was on the throne.
"Saying it would be nice if wages went up is no more than pre-election mood music. If elected again his policies would do the opposite."
Unite general secretary Len McCluskey said: "If Cameron was serious about giving Britain a pay rise then he'd put his money where his mouth is and immediately boost the minimum wage by at least £1.50 an hour with the promise of a living wage. Instead we have empty words, which don't put food on the table or pay the rent."
Election Analysis: The Key Voters
Election Analysis: The Key Voters
1/6 Settled Silvers

These are the comfortably-off over-60s, still in work or drawing a decent pension – or both – who are enjoying their entitlements such as the Winter Fuel Allowance, free bus passes and free TV licence. They are worried about immigration and Europe. Both the Conservatives – who are pledging to keep benefits for wealthier pensioners – and Ukip want their votes

Micha Theiner

2/6 Squeezed Semis

Slightly older than the Harassed Hipsters, they are the second key group for Labour's family-focused election strategy. They are married couples on low to middle incomes who own unpretentious semi-detached homes in suburban areas. In 2001, these were the Pebbledash People sought by the Conservatives. Now the pebbledash is gone and a modest conservatory has been built at the back

Micha Theiner

3/6 Aldi Woman

In 1997 and 2001 she was Worcester Woman – a middle-class Middle Englander shopping at Marks & Spencer and Waitrose. Today, the age of austerity means she still goes to Waitrose for her basic food shop but cannily switches to Aldi for her luxury bargains such as Parma ham and prosecco. Identified by Caroline Flint, she is a key target of both Labour and the Conservatives

Micha Theiner

4/6 Glass Ceiling Woman

In her thirties or forties, she has an established career under her belt, perhaps in the "marzipan layer" – one position below the still male-dominated senior executive level. She is now, according to Nick Clegg, forced into making the "heart-breaking choice" between staying at home to bring up her children and going to work and forking out for high-cost, round-the-clock childcare

5/6 Harassed Hipsters

One of the two key groups identified by Labour as crucial to hand Ed Miliband the keys to Downing Street. Well-paid professional couples, often with children, they live in diverse urban and metropolitan areas rather than the suburbs. More comfortably off than most swing voters, they are time poor – struggling to balance raising a young family with busy work schedules

Micha Theiner

6/6 Neo-Greens

These are mainly first-time voters, though some are in their twenties – students and digital-age generation renters helping to fuel the "Green Surge". Idealists, but with no tribal loyalty to any party, they are anti-austerity, middle class, living in urban areas. Despite studying at university or recently graduated, they are struggling to find decent jobs and want cheaper housing and a higher minimum wage

Micha Theiner
John Longworth, director general of the British Chamber of Commerce, told the BBC he believed some businesses already had given workers a pay rise on their own initiative and expected more to follow suit.
"As I go around the country and the economy picks up I see businesses giving pay rises," he added. "It helps spread the benefits of economic growth.. I'm expecting to see increasing wage rises.
"They (businesses) are working hard where they can get to a point where they can share growth."
Additional reporting by PA
Reuse content