David Cameron is embroiled in a row with Theresa May after he appeared to have ordered two of her advisers to break their Civil Service terms of employment to campaign for the party in two by-elections.
Nick Timothy and Stephen Parkinson defied the Prime Minister's order to take part in telephone canvassing for the Rochester and Newark by-elections. Mr Cameron is understood subsequently to have agreed that they should be struck off the Conservative Party's approved list of candidates for the next election.
Mr Cameron's edict appears to breach the special advisers' code of conduct which states that if special advisers "wish to take part in a by-election campaign they must first resign their appointment".
A leaked Downing Street memo to special advisers sent last year and seen by The Independent clearly states: "The rules mean that special advisers can help in by-elections in their own time and outside office hours, but only by providing back-room support. Special advisers cannot do anything which identifies them publicly, so you could not do telephone campaigning."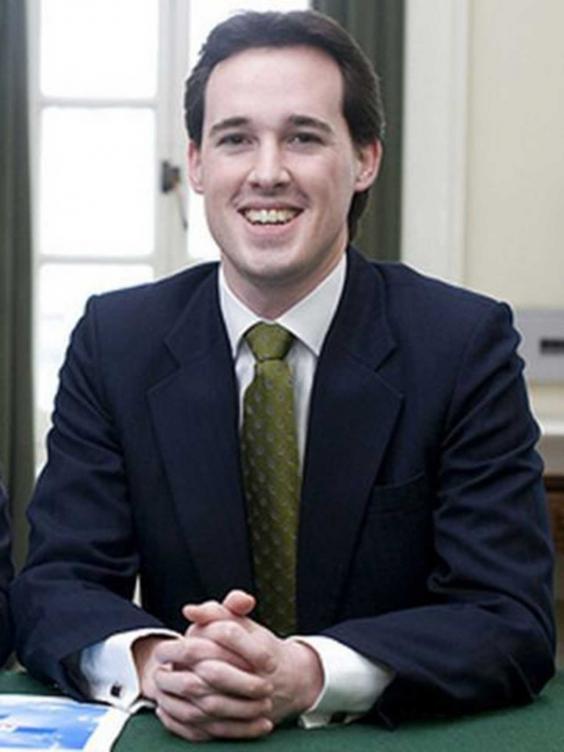 Ms May is believed to be backing her two advisers in the dispute after correspondence was leaked between Mr Timothy and the chairman of Aldridge-Brownhills Conservative Association where he had been on a shortlist of candidates to fight the seat.
In a letter to the chairman Mr Timothy wrote: "I should tell you that this week I was informed that I have been suspended from the candidates' list. This, I was told, is because I did not participate in telephone canvassing during the Rochester and Strood by-election campaign. 
"This decision cannot be valid because, as Theresa May's chief of staff, I am bound by the code of conduct for special advisers, which is unambiguous."
Earlier, the chairman of Aldridge-Brownhills had been told by Tory Central Office that Mr Timothy had voluntarily withdrawn his name from consideration. As a result the chairman wrote to the Tory chairman Grant Shapps stating: "Accusations that our members were deliberately misled are concerning and completely unacceptable."
It is understood that both Ms May's advisers have her full backing and that relations between her and Downing Street are "awful".
Evening Standard Top 20 Most Influential Londoners
Evening Standard Top 20 Most Influential Londoners
1/19 1. George Osborne

Chancellor of the Exchequer

Getty

2/19 2. Boris Johnson

Mayor of London

3/19 3. Demis Hassabis

Deep Mind Technologies founder

Independent

4/19 4. Amal Clooney

Barrister

5/19 5. Mark Carney

Bank of England Governor

PA

6/19 6. Theresa May

Home secretary

Getty

7/19 7. Prince Harry

Prince Harry

Bless 'im. Prince Harry is known to the public as the shaggy-haired brother of Prince William - you know, the one who had that wedding that got everybody a day off. Much has been made of Harry's military career, having served in the British Army and fought in Afghanistan. Indeed, as far as elite institutions go, Harry began his training at Sandhurst, the UK's premier officer training school. In purely academic terms, however, Harry isn't much to speak of - gaining only two A-levels, despite his private schooling and privileged background.

This is in stark contrast to his brother; William studied at St. Andrews, taking a course in Art History and graduating with an MA. However, a friend of mine once described taking art history as taking a "course in being unemployed forever," so maybe they're not so different. It's not like it matters what degree you study for when you're steps away from the throne anyway.

Getty

8/19 8. Sir Paul Nurse

Francis Crick Institute chief executive and Nobel Prize-winning geneticist

Rex Features

9/19 10. David Cameron

Prime Minister

PA

10/19 11. Sir Peter Hendy

Transport Commissioner

11/19 12. Malala Yousafzai

Nobel Peace Prize winner

Getty

12/19 13. Ed Miliband

Labour leader

Getty Images

13/19 14. Nicholas Serota

Tate director

Getty images

14/19 15. Andre Balazs

Chiltern Firehouse restaurateur and hotelier

15/19 16. Kate Bush

Singer

Rex

16/19 17. José Mourinho

Chelsea manager

Getty Images

17/19 18. Stephen Hawking

Scientist

18/19 19. Sir Bernard Hogan-Howe

Metropolitan Police Commissioner

Getty Images

19/19 20. Benedict Cumberbatch

Actor

Getty Images
In the wake of the row, the Cabinet Office has appeared to alter its previous advice to special advisers. In an initial response it said special advisers could use their own time "to take part in back-office activities" which would not be "inconsistent with the code". It later put out another statement saying that telephone canvassing was not incompatible with the code.
It also emerged today that George Osborne and Danny Alexander both gave their special advisers large pay rises last year despite imposing below-inflation pay caps on millions of public sector workers. The latest figures, slipped out by the Government today, reveal that in the last year Mr Osborne's key political adviser Rupert Harrison saw his pay packet rise by almost 20 per cent from £80,000 a year to £95,000.
At the same time Mr Alexander bumped up the pay of his own adviser Will de Peyer by 16 per cent to £75,000 – while bringing in another special adviser earning £95,000. Overall official figures showed that the pay bill for special advisers has risen to more than £8m.
Christopher Lockwood, the deputy head of the No 10 Policy Unit, received £134,000; the Prime Minister's press secretary Graeme Wilson got £110,000; and Kate Fall, Mr Cameron's deputy chief of staff, received £100,000.
Reuse content