David Cameron has been challenged to abandon plans to appoint a tranche of new Tory peers as demands grew for reform for the House of Lords after Lord Sewel resigned over allegations he snorted cocaine while in the company of prostitutes.
The chamber's former deputy speaker apologised for the "pain and embarrassment" caused and said he feared he would "damage and undermine public confidence in the House of Lords" if he stayed on.
His move ends the prospect of investigation by the Lords' sleaze watchdog, but Lord Sewel faces a criminal prosecution after Metropolitan Police officers with a sniffer dog raided the London flat where he was reported to have taken cocaine, a class A drug.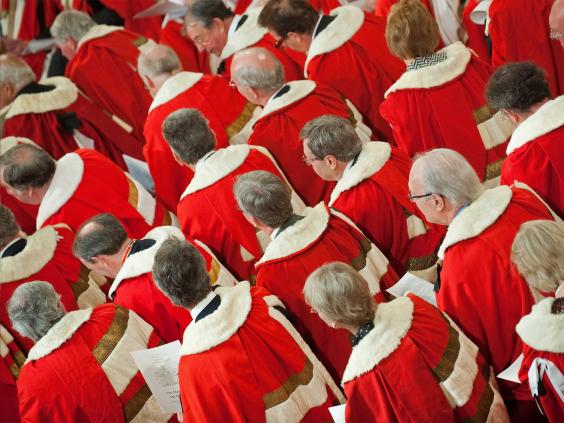 The episode has reopened the debate over the future of the Lords. It already has nearly 790 members, making it the largest legislative assembly outside China, with the Prime Minister expected to swell the total further with a tranche of new mainly Tory peers.
The shadow Lords leader, Baroness Smith of Basildon, said: "David Cameron should reflect before announcing yet another long list of new peers. The numbers show that he has introduced more peers –  including more Government peers – than any Prime Minister since 1958, when life peerages were first  introduced."
The Liberal Democrat leader, Tim Farron, called for an institution which is "rotten to the core" to be replaced with an elected second chamber.
The Scottish National Party demanded the abolition of the "most absurd and ridiculous legislature anywhere in the world".
Downing Street has reacted coolly to calls for reform of the Lords, arguing that the  current furore centres on "one specific case" and saying the "long-standing process" for appointing peers had not changed.
Former Lord Speaker Baroness Hayman said "a great deal" of reform was needed but rejected calls for direct elections, arguing they would make the Lords a rival to the Commons.
Reuse content