Muslim communities in parts of Britain must no longer be allowed to exist in "segregation" if the country is to successfully tackle the "scourge" of Islamic extremism, David Cameron has warned.
In a key note speech setting out the Government's strategy to tackle what he described as the "poisonous ideology" of fundamentalism, Mr Cameron said schools and housing in areas with large Muslim populations must become properly merged with neighbouring white communities.
He called for schools to integrate teaching and share facilities to ensure classes were mixed and said the Government must start asking "searching questions" about social housing to avoid segregated estates where people come from a "single minority ethnic background".
"It cannot be right that people can grow up and go to school and hardly ever come into meaningful contact with people from other backgrounds and faiths," he warned. "That doesn't foster a sense of shared belonging and understanding – it can drive people apart."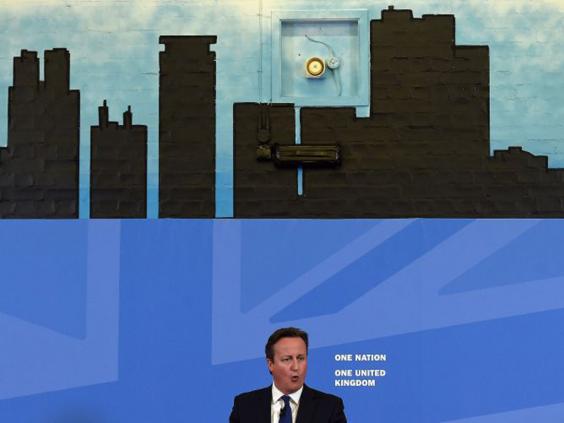 Mr Cameron set out a range of measures the Government would pursue to tackle what he called the "struggle of our generation". These included:
• Giving parents the power to ask for their children's passports to be withdrawn or blocked if they fear they could leave the UK to join Isis.
• Compelling internet companies to tackle the "scourge" of online radicalisation in the same way they tackle child abuse images – by censoring search results and shutting down extremist websites.
• Setting up a review, led by the troubled families' tzar Louise Casey, to examine how to use Government money to support a new "Cohesive Communities Programme" to improve jobs and education prospects in Muslim communities and promote integration.
Terror plots foiled by British security since 7/7 attack
Terror plots foiled by British security since 7/7 attack
1/10 'Poppy terror plot'

Nadir Ali Sayed, 21, his cousin Yousaf Shah Syed, 19, and Haseeb Hamayoon, 27, were charged with terrorism offences over an alleged plot to behead a member of public. The trio were arrested in London and High Wycombe, Buckinghamshire on 6 November - three days before Remembrance Sunday

2/10 Heathrow airport arrests

A 19-year-old from Coventry man was arrested at London's Heathrow airport on suspicion of preparing for acts of terrorism in November 2014

3/10 Extradition of Abu Hamza

Radical muslim cleric Abu Hamza was used as an example of the kind of people the Home Office has extradited

Getty

4/10 South East Counter Terrorism Unit arrests

Six people were arrested on suspicion of terrorism offences after a series of dawn raids in the south of England in October 2014. Three men and three women were detained separately in two properties in Portsmouth, one in Farnborough and one in Greenwich following an operation by the South East Counter Terrorism Unit. Counter-terror officers said they had disrupted what was believed to be the early stages of what could have turned into a "significant plot"

5/10 Law student arrest

A law student who was the subject of a controversial secret trial was convicted for possessing a bomb-making manual, it can now be reported. Erol Incedal, 26, is said to have kept the manual on a memory card adhesive-taped to the inside of his iPhone cover. He now faces a retrial starting on 23 February next year after jurors failed to agree whether he was plotting a terrorist attack

PA

6/10 October 2014 arrests

Three men were arrested in central London on 13 October as part of an investigation into Islamist-related terrorism. The arrests come nearly a week after five men were arrested in dawn raids that Whitehall officials said "may have foiled the early stages" of a plan to attack the UK

Peter Macdiarmid/Getty Images

7/10 Anjem Choudary arrest

Anjem Choudary, the radical activist and co-founder of the banned al-Muhajiroun group, was arrested in September 2014 as efforts intensify to disrupt the ideological backers of young British Muslims travelling to fight in foreign conflicts. Mr Choudary was among nine men held on suspicion of supporting a banned terrorist group and encouraging terrorism. The arrests came shortly after Mr Choudary fired off a series of angry tweets after David Cameron called on MPs to back air strikes against Islamic State militants in Syria

Oli Scarff/Getty Images

8/10 North West Counter Terrorism Unit funds seizing

Police seize £250,000 of cash intended to fund Isis at Manchester Airport and north-west ports. Using powers under the Terrorism Act, the money was confiscated by officers from the North West Counter Terrorism Unit

Getty Images

9/10 Tarik Hassane arrest

A medical student who was offered a place at a London university has been named among four men who are being questioned by counter-terror police after a series of raids across the capital. Tarik Hassane, 21, is believed to have been Tasered when he was arrested on suspicion of being involved in a "significant" Islamist terror plot on 7 October

10/10 Abu Qatada removed from UK

Radical preacher Abu Qatada will not be returning to the UK after being cleared of terror charges in Jordan

Reuters
Controversially, Mr Cameron also said that Britain must become less tolerant of those who were hostile to "basic liberal values" such as "equal rights, regardless of race, sex, sexuality or faith" even if they did not condone violent extremism.
Muslim groups questioned whether this was compatible with Mr Cameron's aim of promoting freedom of speech.
He also launched a strong attack on the National Union of Students for "allying itself" with the Muslim advocacy group Cage, which he said had previously expressed support for the "jihad in Iraq and Afghanistan".
"When you choose to ally yourself with an organisation like Cage, it really does in my opinion shame your organisation and your noble tradition of campaigning for justice," he said. The NUS said it had no relationship with Cage and would not be establishing any relationship with the group.
Mr Cameron said it should no longer be enough for extremists to say they opposed Isis for them to prove that they were not a threat.  This, he said, would be setting the bar for acceptability "ludicrously low", and groups should be expected also to condemn conspiracy theories, anti-semitism and sectarianism, he said.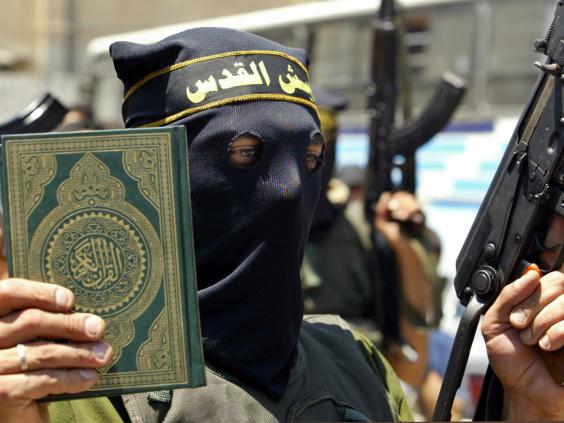 He added that a new Extremism Bill would include "narrowly-targeted" powers to tackle these "facilitators and cult leaders".
"We need to put out of action the key extremist influencers who are careful to operate just inside the law but who clearly detest British society and everything we stand for," he said.
But Mr Cameron acknowledged many young Muslims did feel alienated from wider British society and pledged that the Government would do more to improve life chances and let them know "there is a place for you" in Britain.
"I understand that it can be hard being young and that it can be even harder being young and Muslim," he said.
"I know that at times you are grappling with huge issues over your identity, neither feeling a part of the mainstream nor a part of the culture from your parents' background.  And I know that for as long as injustice remains ... you may feel there is no place for you in Britain.
Reuse content