On the morning of 7 July 2005, David Lammy was in the gym in County Hall, just across the Thames from the Houses of Parliament. As the then Minister for Culture, he had spent the previous day celebrating the announcement that London had succeeded in its bid to host the 2012 Olympic Games. He was in a buoyant mood.
It was as he was leaving that he first overheard mention of a power surge on the Tube. Soon after, as he made his journey to work over Westminster Bridge, he noticed that he had no phone signal. In the office, he turned on the television and was met with confusing scenes: a live helicopter feed over central London, talk of multiple explosions, hundreds of people being evacuated from mainline stations, the entire London Underground network closed down. Over distorted mobile phone lines, newscasters were conducting interviews with members of the public, trying to make sense of what was going on. Then came reports of an explosion on a bus near Russell Square. As the rolling news rolled on, it became clear that London was in the grip of a coordinated terrorist attack.
The image of the tangled remains of the No 30 bus, its roof blown off and its guts hanging out, has become one of the most enduring of the 7/7 bombings. For Lammy, that morning, it struck a particular chord. "I went to university in that area and I knew that street so well," he recalls.
In pictures: Mock terror attack in London
In pictures: Mock terror attack in London
1/5 Mock terror attack

A policeman approaches a gunman during the mock attack

PA

2/5 Mock terror attack

Members of the rescue services tend to a casualty

Reuters

3/5 Mock terror attack

An injured passer-by sits on the curb while a body lies nearby during the mock exercise

PA

4/5 Mock terror attack

A police officer carries a casualty to safety

Reuters

5/5 Mock terror attack

Members of the emergency services tend a casualty

Reuters
As his staff began to arrive for work, Lammy had a feeling in the pit of his stomach that something wasn't right. To begin with, the focus of concern was on an office intern who travelled in via one of the affected lines. When, at around 2pm, somebody in the office received a call to say the intern was all right, Lammy's feeling did not go away.
It was the next morning when he received the message that one of his closest friends from secondary school, James Adams, was missing. "I knew straightaway that the feeling was for him," Lammy says. Sure enough, a few days later it was confirmed that Adams, a 32-year-old mortgage adviser, had indeed been on the wrong carriage of the wrong train. His death gave Lammy a personal connection to the darkest day in London's post-war history. Now, a decade on, he is lining up his bid to become the city's mayor.
I meet Lammy at Camden Town Tube station on a sunny Friday afternoon. Pedestrians crowd the pavements and Lammy cuts a distinctive figure as he makes his way through the melee – over six feet tall, a picture of well-being in his royal-blue suit and navy polo shirt. "Hang on, I'll do my best Forest Whitaker," he later jokes.
I had asked Lammy to choose a location of personal significance for our interview. When he was a boy, he explains, his mother worked at this station as a ticket inspector. We walk the route they would take when he met her on her lunch breaks: up the high street, past the market, to the canal where the two of them would sit down and eat curry from Tupperware containers. Along the way, as we stop for Lammy to have his photograph taken, a number of people come up to shake his hand. "You're that guy who works for Tottenham!" says a young man in a hoodie. And in a way he is that guy, having been MP for the constituency since 2000.
It is soon after Labour's election defeat, and the first official day of the party's leadership election period. Lammy is candid about Labour's recent failings. He had refused a position in Ed Miliband's shadow cabinet in 2010, he said, because he "never wholly believed in" the so-called 35 per cent strategy. The party, he says, must now reach beyond its core support.
In September, at the same time as party members elect the new leadership, they will be asked to choose a candidate in the race to replace Boris Johnson as London mayor. Lammy must persuade his party to nominate him over the two favourites, Tessa Jowell – well-remembered for helping organise the London 2012 Olympics – and Sadiq Khan, who enjoys a high profile following his stint as shadow justice secretary. Diane Abbott, Harrow West MP Gareth Thomas, and journalist Christian Wolmar complete the ticket.
Lammy's pitch is as much personal as it is political. "I've made a journey from Broadwater Farm to the boardroom," he says. "I think that, in a way, that's only possible in this city. It's something that I absolutely intend to draw on in order to make this run for mayor."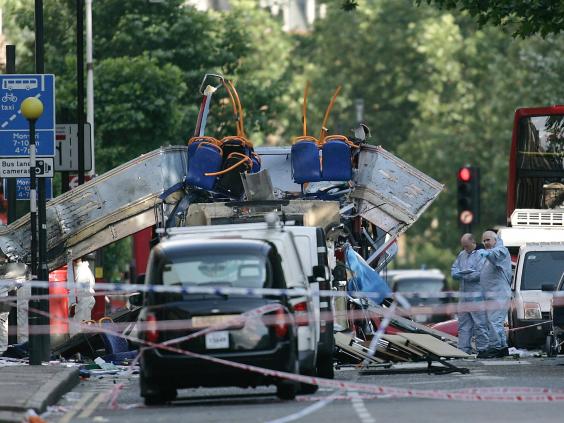 Lammy's parents had arrived in London from Guyana, his father in 1956, his mother in 1969. They settled in Tottenham, where Lammy was born in 1972. His mother worked a succession of jobs: at the local Gestetner factory, as a care worker, and as an Avon lady. When he was old enough, Lammy made his contribution by working as a security guard and in a branch of KFC.
His father was a taxidermist. "At his workshop in north Tottenham, wooden cupboards filled with meticulously catalogued animal parts and tanning oils sat beside a safari of finished figurines," Lammy wrote in a newspaper article a few years ago. But it wasn't lucrative work. "During the 1980s, his business really suffered, and he hit the booze and gambling," Lammy tells me. When Lammy was 12, his family was "devastated" when his father walked out for good. "We were thrown into the chaos that can really undermine a poor family. My mum feared that her younger kids might be taken into care; we certainly had visits from social workers."
Lammy was a talented child. He excelled at singing, and the turning point – his "X Factor moment", as he has called it – came when he won a choral scholarship to King's School, Peterborough. "It always comes rushing back to me when I watch Billy Elliot," he says, with a hearty laugh. "It was exactly the same. Billy Elliot comes down to London for the Royal Ballet School – and I'm off to Peterborough to be a young Aled Jones."
That journey to his new school was the first time he had taken a train outside London. Once there, his background meant he stood out. He was bullied, as was James Adams, and the two were drawn together. "James had a stammer and I was the only black kid in the school at the time," Lammy explains. "We were different, and kids can be cruel with difference – we're talking about 1983. Also, we sang. We were in the school choir – we weren't in the rugby team!"
Lammy was academically gifted and won a place to study at SOAS and then Harvard Law School, where he was the first black Briton to gain admission. He later got to know a fellow Harvard alumnus – Barack Obama. Lammy was by then Minister for Culture, the future president a newly elected senator. "He used to make fun of my ties," Lammy says. "He said they were always a bit jazzy and too bold for an American politician to ever get away with. He's cool, with a Hawaian-style laid-back vibe. He's very personable and good company."
Lammy had barely started his career as a barrister when fate forced his hand with the death in 2000 of Bernie Grant, the firebrand Labour MP for Tottenham. Lammy had been lining up a place as a Labour member of the London Assembly, but now he was parachuted in to fight the ensuing by-election. He won the seat, and at only 26 became "Baby of the House". It wasn't long before he was being labelled "the black Blair" and "Britain's Obama".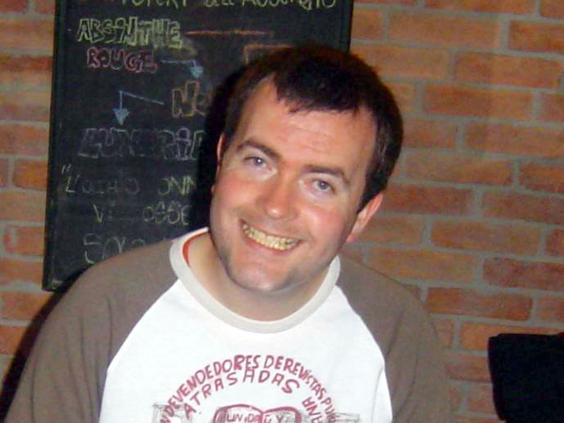 If Lammy had hoped the job would make him feel part of the club, he was mistaken. "There were, on both sides, Labour and Conservative, people who had been playing politics and dropping leaflets from the age of five, all going to the same public schools and grammar schools." By contrast, Lammy says, he was Labour as the result of "experience". "I grew up under Thatcher; the era of apartheid; the era of the poll tax; the era of riots. I remember Neil Kinnock was a hero."
He now lives in Finsbury Park with his wife, Nicola Green, a portrait artist. At the beginning of the year, they adopted a baby girl. Having previously had two children of their own, I ask why they decided to adopt, but he is hesitant to divulge. "All I'll say is that, so far, it has been the most rewarding thing I've ever done."
Lammy knows that his trajectory stands out at a time when people are disillusioned with a political elite who all seem to have similar backgrounds. His policy proposals, too, have been playing well at hustings – and he made headlines last month with his call to ban lorries in the capital during rush hour, following the death of a cyclist.
Photographs taken, we head to a nearby Starbucks and find a table on the roof terrace, overlooking the canal. He sits back and relaxes, and the shoulders of his suit puff out. Then he leans forward across the table, still half-seated on his bolted-down chair. The discussion has intensified. We're on to policy.
On housing – which came ahead of the NHS as the most pressing issue for Londoners during the general election – Lammy has been outspoken on the need to build on the green belt. But would any politician, I ask, enact policy that would reduce house prices when 63 per cent of Londoners are homeowners? "I think we're a long way off from that," he says. He proposes, instead, redefining "affordability" down from 80 per cent of market value, setting up a housing agency – "with as much power as Transport for London" – to work with local authorities and developers, and forcing landlords to sign up to a register. It is an issue that particularly affects Tottenham, with the southern end of the borough experiencing a wave of gentrification – "SoTo" being estate agents' new favourite portmanteau.
Policing will be the focus of Lammy's close attention. "Where there is racism and discrimination, where young people are being unfairly targeted, where there is corruption – as we've seen during the phone-hacking scandal and a number of major high-profile cases, such as Ian Tomlinson – I am absolutely clear and robust about those issues, and about the challenge the police face." The Independent Police Complaints Commission, he goes on to say, is "not worth the paper it's written on".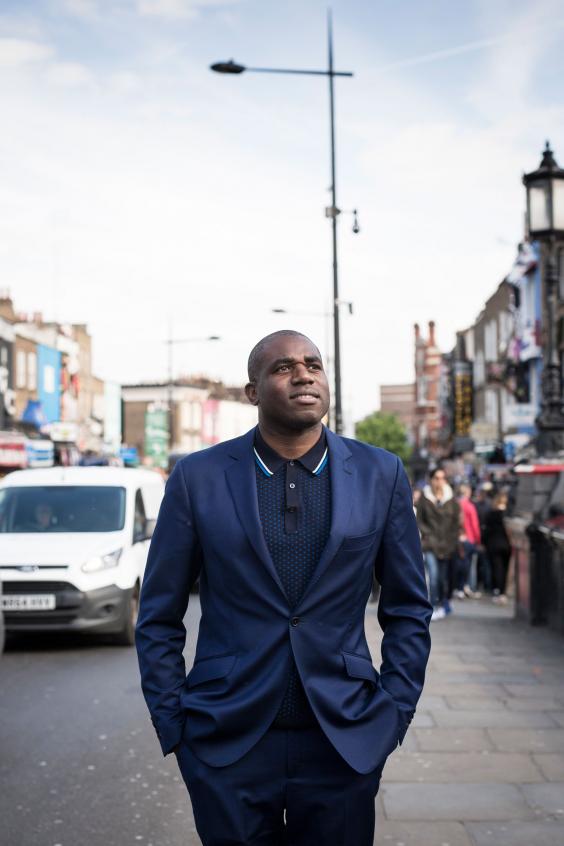 Some people argue that Lammy is yet to deliver – that he still has to prove himself. But living up to expectations was always going to be hard given the mile-long yardstick that was laid out beside him. And if he is more of a London figure than a national figure, that is in part because of events – notably the riots of summer 2011. The impromptu pavement press conference he gave – "This area has had its heart ripped out" – while buildings still smouldered thrust him centre stage. He wrote a book, Out of the Ashes: Britain after the Riots. He was now on course to getting to grips with some of the most urgent issues facing the capital, and in that context a mayoralty bid was almost preordained.
If Lammy is best known for his post-riots role, then the rousing speech he gave in the House of Commons during a debate on gay marriage in 2013 comes a close second. "Separate but equal is a fraud," he boomed. "Separate but equal is the kind of language that tried to push Rosa Parks to the back of the bus." On the right topic, he is a great orator. "I'm not rent-a-quote," he tells me. "When I make a contribution in debates and in our public life, the House wants to hear what I say. It goes quiet – it wants to know what my opinion is."
Had he ever thought, I wonder, in those heady early days, of one day becoming Prime Minister? He responds with another laugh. "At a younger age, I think all MPs grab the comb – it's a bit like being a rock star – and you give that speech in front of the mirror. Of course it would be a lie to say that it didn't occur to me as a younger man. But actually, it is important, when those moments arise, when there is a leadership vacuum, and you think about whether you're the person for the job, that you look at your contemporaries and ask: am I the best person?"
That seems to suggest a flicker of self-doubt that a Boris or a Cameron would never be prey to. You can't imagine either of them ever questioning whether they were the "best person" for the job.
Lammy accepts the point and I ask if he thinks self-doubt has ever held him back. "That's a very good question," he says and he slides back into his slow, measured delivery. "I think that's always something when you're working class, when you're aware of things that you haven't had; there are moments when you question yourself, definitely. But there's the Kipling poem, "If you can keep your head when all about you are losing theirs". I think I proved that in the riots: when Boris was nowhere to be found, and the Prime Minister was on holiday, I stepped up to the plate."
The next few months will put that resolve – forged in the crucible of some of the capital's most traumatic moments – to the test. And if he can keep his head, David Lammy might just end up in London's City Hall.
Reuse content