A 20 per cent tax should be imposed on sugary drinks to tackle Britain's obesity programme, according to doctors' leaders.
The British Medical Association joined a growing campaign in favour of a 'pop tax', claiming the levy could reduce obesity in the UK by around 180,000 people, but Downing Street played down the calls.
It should be a "useful first step" towards a long-term goal of taxing a wide range of products, the BMA said and the money raised from the sugar tax should be used to cut the cost of fruit and vegetables.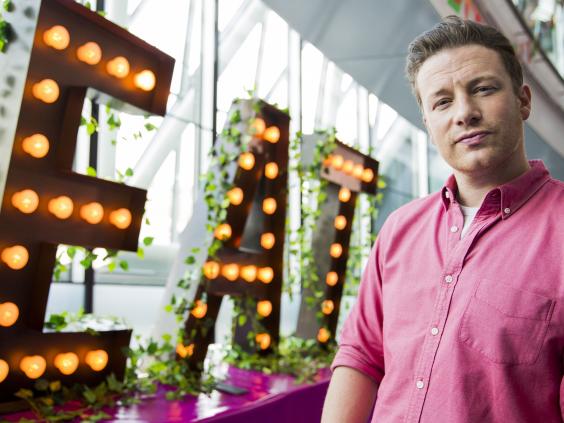 The campaign to introduce a 'pop tax' has the backing of celebrity chef Jamie Oliver, who is bringing in his own charge of 10p on all sweet drinks served in his Jamie's Italian restaurants.
He wants the money raised from imposing a levy on all sugary drinks to go towards educating children about healthy lifestyles.
However the Taxpayers' Alliance said the move would send Britain down a "slippery slope" and would hit the poorest hardest, while a spokesperson for the Prime Minister said: "We set out our views last month and we haven't really changed."
However Mr Hunt's colleague – the life sciences minister George Freeman - became the first member of the government to support a tax on sugary drinks following the election, saying food companies had a responsibility to cut down on the amount of sugar in their products and suggested that failure to do so could lead to penalties.
The report, authored by the BMA's board of science chairwoman Professor Sheila Hollins, said it would also like to see a ban on all marketing of unhealthy food and drink products to children and young people, adding that a "particular area of concern is the proliferation of marketing online and via social media".
Ms Hollins said: "Doctors are increasingly concerned about the impact of poor diet, which is responsible for up to 70,000 deaths a year, and has the greatest impact on the NHS budget, costing £6 billion annually.
"While sugar-sweetened drinks are very high in calories they are of limited nutritional value and when people in the UK are already consuming far too much sugar, we are increasingly concerned about how they contribute towards conditions like diabetes.
"We know from experiences in other countries that taxation on unhealthy food and drinks can improve health outcomes, and the strongest evidence of effectiveness is for a tax on sugar-sweetened beverages. If a tax of at least 20% is introduced, it could reduce the prevalence of obesity in the UK by around 180,000 people.
"We know that the majority of the UK population, particularly low income households, are not consuming enough fruit and vegetables, so financial measures should also be considered to subsidise their price, which has risen by 30% since 2008."
But Jonathan Isaby, chief executive of the TaxPayers' Alliance, said: "It is deeply concerning that the British Medical Association Association is describing what would be a regressive tax, hitting the poorest hardest, as a 'useful first step.' It is clear that a Sugar Tax would signal a descent down a very slippery slope. Levies like this have been tried elsewhere, such as in Denmark, and haven't worked.
"Rather than listen to the self-appointed High Priests of the Nanny State, the Government should let the numerous other programmes they have put in place around education and information bed in. Changes to Britain's diets will happen via a long-term cultural shift, not by hiking the cost of living."
What does five more years of the Tories mean for Britain?
What does five more years of the Tories mean for Britain?
1/8 Welfare payments will be slashed

One of the most controversial parts of the Conservative manifesto was to cut benefits for the working age poor by £12 bn over the next three years. But during the campaign they only said where £2 bn of these savings would come from. That leaves £10 bn still to find. Some experts think the only way they can close that gap is by means testing child benefit – with millions of families losing out

Getty

2/8 There will be tax cuts for those in work and those who die

The Tories will increase the threshold at which the 40p rate of tax becomes payable to £50,000 by 2020. They haven't said so but it is also likely that at some point in the next five years they will abolish that 45p rate of tax altogether for the highest earners. They also want to increase the effective inheritance tax threshold for married couples and civil partners to £1m

Getty

3/8 There will be an in/out EU referendum in 2017

The next two years are going to be dominated by the prospect of a referendum on Britain's membership of the EU. First off David Cameron has the daunting task of negotiating a deal with other EU leaders an acceptable deal that he can sell to his party so he can go into the referendum campaigning for a 'yes' vote. This may be unachievable and it is possible that the Tories may end up arguing to leave. Opinion polls show Britain is divided on EU membership, one poll this year showed 51% said they would opt to leave compared to 49% who would vote to stay in

Getty

4/8 There will be more privatisation of the NHS

Having won the election the Tories now have a mandate to go further and faster reforming the NHS. In order to make cost savings there is likely to be greater private involvement in running services, while some smaller hospitals may lose services they currently provide like A&E and maternity units

Getty

5/8 There will be many more free schools – and traditional state schools will become a thing of the past

The Tories plans to create 500 new free schools and make 3,000 state schools become academies. They will also carry on reforming the Department of Education and remove more powers from local authorities over how schools are run

Getty

6/8 On shore wind farms will be a thing of the past and fracking will be the future

Government spending on renewable energy is under real threat now the Lib Dems are no longer in power with the Tories. Subsidies are likely to be slashed for off-shore wind farm and other green energy supplies. Meanwhile there will be generous tax break for fracking as ministers try and incentivise the industry to drill for onshore oil and gas

Getty

7/8 There maybe more free childcare – but not necessarily

In the campaign the Tories pledged to double the amount of free early education for three- and four-year-olds from 15 hours a week to 30. The extra hours would only be offered to working families where parents are employed for at least eight hours a week. However they have not said where the money will come from to fund the pledge

Getty

8/8 Workers' rights could be reduced

The Tories want to slash business regulation, merge regulator and cut costs. The Lib Dems stopped them from reducing the employment rights of workers in power – but these are now under threat

Getty
Reuse content