Labour's deputy leader has called for an end of the culture of blaming rape victims for their own sexual assault.
Harriet Harman rounded on Daily Mail columnist Sarah Vine for suggesting that victims "cry rape" when they regret a sexual encounter but are not actually sexually assaulted.
"We're not talking about a man making a mistake here - as Sarah Vine does.   We're talking about a criminal offence," Ms Harman said in a strongly worded statement released last night.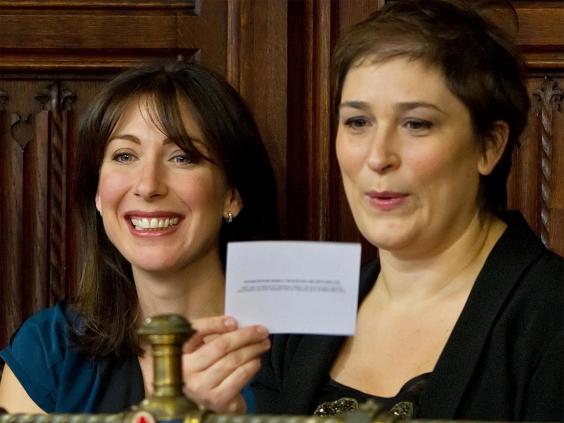 "If I leave a window open an inch and someone breaks in, steals everything I own and ransacks my house no one would say it wasn't a crime or that the offender had 'made a mistake'."
Ms Vine, who is also the wife of former education secretary Michael Gove, had branded the new Director of Public Prosecutions Alison Saunders "politically correct" and said she had declined to have an "intelligent conversation" about of rape.
Outlining her view, the Labour MP added:  "Rape is the crime of sexual intercourse without consent.  If there is consent then it's not a crime. What is at issue here is where there isn't consent and how we make sure that women are protected from rapists and that they are brought to justice."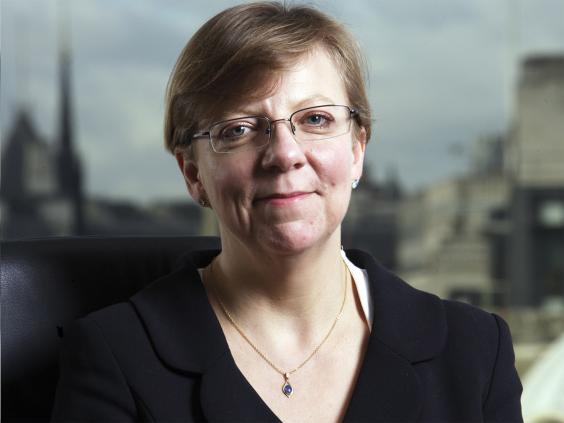 She also backed new reforms announced by the Director of Public Prosecutions around the way rape crimes are investigated by authorities.
The DPP Alison Saunders gave advice to police clarifying the situations in which a person can consent to sex, aimed at dispelling "myths and stereotypes" about rape.
The new guidelines say that someone may not be able to freely judge sexual consent when they have been incapacitated through drink or drugs or where the person they are having sex with holds a position of power.
UK miscarriages of justice
UK miscarriages of justice
1/5 Birmingham Six

The Birmingham Six were sentenced to life in prison in 1975 over a bombing in the Midlands. Their convictions were quashed in 1991 and were awarded compensation of up to £1.2 million. L to R: William Power, Richard McIlkenny, John Walker, Chris Mullin MP, Gerry Hunter, Patrick Hill and Hugh Callaghan

REX

2/5 Sally Clark

Solicitor Sally Clark, who was convicted of killing her two baby sons on the basis of expert evidence in 1999 but later cleared on appeal. She died in 2007 from alcohol poisoning.

PA

3/5 Sam Hallam

Sam Hallam was one of the youngest victims of miscarriage of justice aged 17. He was convicted of murder after a trainee chef was stabbed during a fight in London and his conviction was thrown out by the Court of Appeal in 2012 after he spent seven years in jail.

Susannah Ireland

4/5 Victor Nealon

Victor Nealon spent 17 years in prison for attempted rape from 1997 until his conviction was quashed and he was released last year.

Andrew Fox

5/5 Barry George

Barry George was wrongly convicted of murdering TV presenter Jill Dando in 2001 and spent seven years in prison before he was acquitted in 2008.

PA
"The Director of Public Prosecutions is independent of politicians and her job is not to make the law but to enforce it. And that's exactly what she is doing in respect of rape. She's trying to ensure that victims of rape get justice," Ms Harman said, endorsing the recommendations.
"The DPP will carry on her work in the best interests of justice.  And more power to her elbow.  She's doing the right thing and it's long overdue.  It's not my job to prosecute rapists.  It's hers.  But I for one am backing her all the way."
The Metropolitan Police launched the new guidelines with the CPS in a joint conference.