The European Parliament's support for an arms embargo on Saudi Arabia shows why Britain must leave the European Union, one of the two main EU referendum "leave" campaigns has said. 
Leave.EU, which is backed by Nigel Farage, said the EP's 359 to 212 vote to back an EU-wide end to weapons sales to the autocratic petro-state risked starting a "damaging trade war".
Andy Wigmore, head of communications for the group, said Saudi Arabian arms sales were worth billions of pounds to the British defence industry.
"The MEP who led the vote conceded that the Saudis told him they may cut off relations in retaliation, but brushed it off by saying 'I hope these are just words'", he said, arguing that the motion betrayed "an extraordinarily careless attitude".
"It's not that there may not potentially be a case for sanctions, but it seems bizarre for the EU to impose them on Saudi at the same time it has lifted them for Iran, and very shortly after signing a trade agreement with Vietnam, which has a record described as 'dire in all key areas' by Human Rights Watch.
"Plainly, we need to take back control of our trade policy and have it set in a consistent way by our own elected institutions. Contracting it out Brussels has held us back from making important deals with our old partners in countries like Australia and India and is embroiling us in fights we might not have chosen for ourselves."
The European Parliament's non-binding motion calls on member states to stop selling weapons to Saudi Arabia, which is currently conducting a widely-criticised military operation in neighbouring Yemen marked by high civilian casualties.
Saudi Arabia is intervening in Yemen to fight Houthi rebels, who control the country's capital but are not internationally recognised as its government. 
What's the European Parliament ever done for us?
What's the European Parliament ever done for us?
1/5 A cap on the amount of hours an employer can make you work

The Working Time directive provides legal standards to ensure the health and safety of employees in Europe. Among the many rules are a working week of a maximum 48 hours, including overtime, a daily rest period of 11 hours in every 24, a break if a person works for six hours or more, and one day off in every seven. It also includes provisions for paid annual leave of at least four weeks every year

Getty Images

2/5 Helping the people of Britain to avoid smoking

In 2014 MEPs passed the Tobacco Products Directive strengthening existing rules on the manufacture, production and presentation of tobacco products. This includes things like reduced branding, restrictions on products containing flavoured tobacco, health warnings on cigarette packets and provisions for e-cigarettes to ensure they are safe

3/5 Helping you to make the right choices with your food

Thanks to the European Parliament, UK consumers have access to more information than ever about their food and drink. This includes amount of fat, and how much of it is saturated, carbohydrates, sugars, protein and so on. It also includes portion sizes and guideline daily amount information so people can make informed choices about their diet. All facts must be clear and easy to understand

4/5 Two year guarantees and 14-day returns policy for all products

Consumers across the EU have access to a number of rights, from things which are potentially very useful, to things which used to be annoying. For example, shoppers in the UK receive a two-year guarantee on all products, and a 14-day period to change their minds and return a purchase, these things are useful

www.PeopleImages.com-licence restrictions apply

5/5 Keeping your air nice and fresh (and safe)

Believe it or not, although the situation is improving, some areas of the UK have appalling air quality. A report by the Royal College of Physicians released on 23 February says 40,000 deaths are caused by outdoor air pollution in the UK every year. Air pollution is linked to a number of illnesses and conditions, from Asthma to diabetes and dementia. The report estimates the costs to British business and the health service add up to £20 billion every year
Criticisms of the country's military operation have however included the bombing of multiple hospitals run by the charity Médecins Sans Frontières and the deaths of thousands of civilians, including 130 at a single wedding.
While international observers have recognised abuses on all sides, in late December UN human rights chief Zeid Raad al-Hussein said that a "disproportionate" number of attacks of civilians in Yemen had come from the Saudi-led invasion force.
"I have observed with extreme concern the continuation of heavy shelling from the ground and the air in areas with high a concentration of civilians as well as the perpetuation of the destruction of civilian infrastructure – in particular hospitals and schools – by all parties to the conflict, although a disproportionate amount appeared to be the result of airstrikes carried out by Coalition forces," Mr Zeid said.
The UN has also said Saudi Arabia is contributing to a "humanitarian disaster" in Yemen.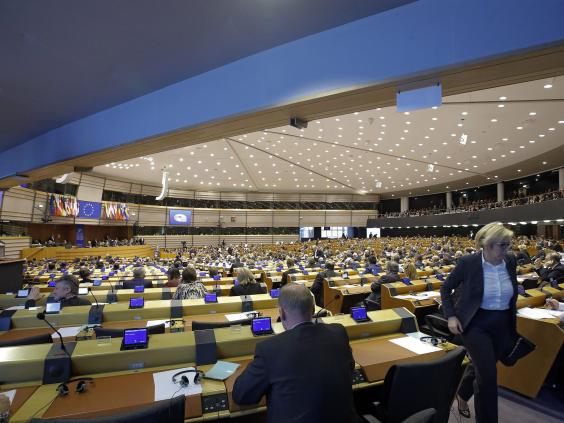 The Government must approve all arms exports by UK companies abroad. Overall UK licences granted to military equipment to the country are £6.7 billion since David Cameron took office in 2010 and £2.8 billion since the bombing of Yemen began.
Recent opinion polling by Opinium found that 62 per cent of UK adults oppose arms sales to Saudi Arabia, with only 16 per cent supporting them.
The UK Parliament's International Development Committee earlier this month said the UK should suspend all arms sales to Saudi.
David Cameron has defended British support to the operation, arguing that the UK's relationship with the petro-state was "important for our security".
A Government spokesperson said of arms exports to Saudi Arabia: "We operate one of the most rigorous and transparent arms export control regimes in the world with each licence application assessed on a case by case basis, taking account of all relevant information, to ensure compliance with our legal obligations. No licence is issued if it does not meet these requirements.
"We regularly raise with Saudi Arabian-led coalition and the Houthis, the need to comply with international humanitarian law (IHL) in Yemen. We monitor the situation carefully and have offered the Saudi authorities advice and training in this area."
Britain will hold an in-out referendum on whether to remain in the European Union on 23 June this year.
Reuse content