Eurosceptic Conservative MPs want Lynton Crosby, the Australian strategist who oversaw David Cameron's pollster-defying re-election success, to take command of the campaign to secure Britain's exit from the EU.
They believe that hiring the man dubbed the "Wizard of Oz" is their best chance of securing an exit vote in the in/out EU referendum due for 2017.
A leading Tory Eurosceptic said: "Lynton has been mentioned in conversations. I worked with him a lot before the election and when asked for my opinion I've told them that I'd be very happy to have him on our side. He's a good guy."
What does five more years of the Tories mean for Britain?
What does five more years of the Tories mean for Britain?
1/8 Welfare payments will be slashed

One of the most controversial parts of the Conservative manifesto was to cut benefits for the working age poor by £12 bn over the next three years. But during the campaign they only said where £2 bn of these savings would come from. That leaves £10 bn still to find. Some experts think the only way they can close that gap is by means testing child benefit – with millions of families losing out

Getty

2/8 There will be tax cuts for those in work and those who die

The Tories will increase the threshold at which the 40p rate of tax becomes payable to £50,000 by 2020. They haven't said so but it is also likely that at some point in the next five years they will abolish that 45p rate of tax altogether for the highest earners. They also want to increase the effective inheritance tax threshold for married couples and civil partners to £1m

Getty

3/8 There will be an in/out EU referendum in 2017

The next two years are going to be dominated by the prospect of a referendum on Britain's membership of the EU. First off David Cameron has the daunting task of negotiating a deal with other EU leaders an acceptable deal that he can sell to his party so he can go into the referendum campaigning for a 'yes' vote. This may be unachievable and it is possible that the Tories may end up arguing to leave. Opinion polls show Britain is divided on EU membership, one poll this year showed 51% said they would opt to leave compared to 49% who would vote to stay in

Getty

4/8 There will be more privatisation of the NHS

Having won the election the Tories now have a mandate to go further and faster reforming the NHS. In order to make cost savings there is likely to be greater private involvement in running services, while some smaller hospitals may lose services they currently provide like A&E and maternity units

Getty

5/8 There will be many more free schools – and traditional state schools will become a thing of the past

The Tories plans to create 500 new free schools and make 3,000 state schools become academies. They will also carry on reforming the Department of Education and remove more powers from local authorities over how schools are run

Getty

6/8 On shore wind farms will be a thing of the past and fracking will be the future

Government spending on renewable energy is under real threat now the Lib Dems are no longer in power with the Tories. Subsidies are likely to be slashed for off-shore wind farm and other green energy supplies. Meanwhile there will be generous tax break for fracking as ministers try and incentivise the industry to drill for onshore oil and gas

Getty

7/8 There maybe more free childcare – but not necessarily

In the campaign the Tories pledged to double the amount of free early education for three- and four-year-olds from 15 hours a week to 30. The extra hours would only be offered to working families where parents are employed for at least eight hours a week. However they have not said where the money will come from to fund the pledge

Getty

8/8 Workers' rights could be reduced

The Tories want to slash business regulation, merge regulator and cut costs. The Lib Dems stopped them from reducing the employment rights of workers in power – but these are now under threat

Getty
A senior member of the nascent exit campaign – which includes Business for Britain, Better Off Out and Get Britain Out (see panel) – said that colleagues were getting "very excited" about the strategy role, but thought that Mr Crosby was more likely to secure a lucrative corporate role. The source added that an overarching Out group is likely to be launched in September, so that it can hold events at the political party conferences starting later that month.
The In campaign, which will launch its "Yes to Europe" umbrella group next month, has also considered whether it should try to lure Mr Crosby but it is understood leading figures have decided against making an approach. Some In campaigners want Chuka Umunna, the charismatic shadow Business Secretary who surprisingly pulled out of the Labour leadership race earlier this month, to play a central role. He is known to be open to the idea.
The source said that the In campaign groups, which include British Influence, Business for New Europe and the European Movement, needed a "grassroots campaigner" rather than a pure political mastermind. The source added: "We need someone ASAP, ideally next month."
Similarly, Douglas Carswell, Ukip's sole MP, argued that the Out side should not be fronted by a politician, and suggested inventor Sir James Dyson as a credible leader. Best known for his unique vacuum cleaners, Sir James was once pro-European but last year advocated leaving the EU.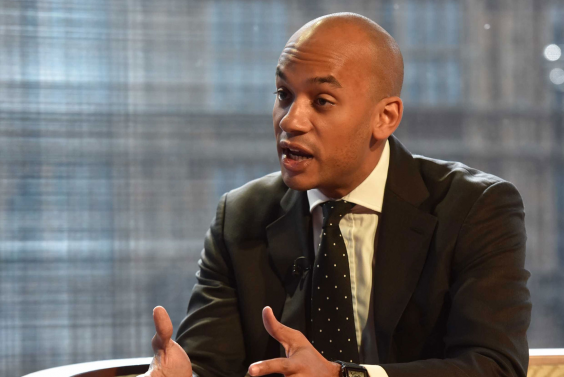 Interest in Mr Crosby has emerged as it was revealed that the Bank of England has set up a taskforce to probe the financial implications of exiting the EU. Officials accidentally emailed details of what is called "Project Bookend" to The Guardian on Friday, including embarrassing details on how to keep its work hidden from the press.
Mr Cameron meets Jean-Claude Juncker, the European Commission's president, tomorrow, as he plans to push through his proposals for a renegotiation of Britain's membership of the EU before the referendum. He is also under pressure to hold the poll one year early in 2016, with some big businesses particularly concerned that a long campaign could damage the economy.
Mr Crosby said he had not been approached by either campaign.
Reuse content