Supporters of Britain staying in the European Union will steal a march on the rival "out" camp next month by starting their campaign for the in/out referendum promised by David Cameron by 2017.
Three pro-European organisations will join forces to create an umbrella "Yes to Europe" group. British Influence, Business for New Europe and the European Movement hope their link-up, to be followed by a formal campaign launch in September, will give them a head start in the battle for public opinion. Business for Britain, which is seen as the embryo "out" campaign, will not take a final decision on its position until it has seen the new EU deal negotiated by Mr Cameron.
Peter Wilding, the director of British Influence, told The Independent: "A new organisation will be launched with the support and input of various pro-European organisations. Between us we have developed a diverse network of supporters ranging from businesses to environmental charities as well as thousands of pro-Europeans."
Preparations are being stepped up following the Conservatives' election victory. The Queen's Speech next Wednesday will include an EU Referendum Bill to deliver Mr Cameron's promise of a  public vote by the end of 2017. The referendum could be held next year if his renegotiation is completed by then.
Both sides in the Europe debate are studying last autumn's referendum on Scottish independence. The "in" campaign wants to avoid the "command and control" approach of Better Together, which called for Scotland to remain in the UK. It plans to adopt the approach of the SNP-led Yes Scotland campaign, which was community-based.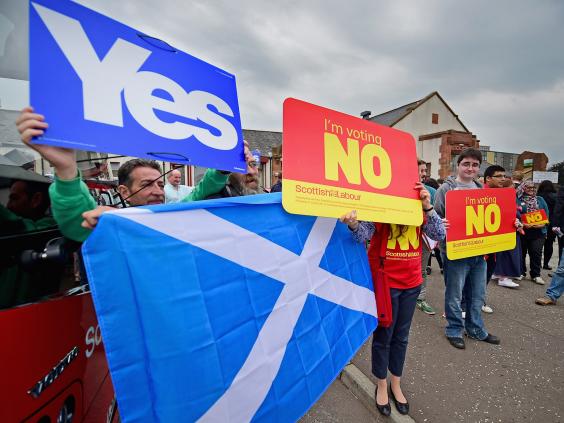 Business leaders kept out of the Scotland debate until relatively late in the day, when they were accused of "scaremongering" by the SNP. They have decided to start early on Europe.  Sir Mike Rake, the CBI president, has said the time had come to "turn up the volume" in favour of membership of a reformed EU.
Paul Khan, UK president of Airbus, told a meeting staged by the Wales in London group: "With a referendum perhaps less than 18 months away…now is the time for industry to speak out and to remind people of examples of success; and we recognise the responsibility to have to be at the forefront of this debate".  He said Airbus would reconsider future investment in the UK if after an EU exit the EU economic conditions in Britain were less favourable.
Business for Britain, which claims the CBI is out of step with the views of companies, challenged it to spell out what kind of new EU deal it wanted and accused it of paying "lip service" to reform.
Matthew Elliott, chief executive of Business for Britain, said: "It's great that the CBI is throwing its weight behind a referendum, having spent so much time dismissing the idea, but now it must set out concrete plans for the renegotiation, not just urge Britain to stay in at all costs. Britain cannot afford to stick with the EU status quo, when it would shackle its competitiveness and hinder opportunities to trade with the rest of the world."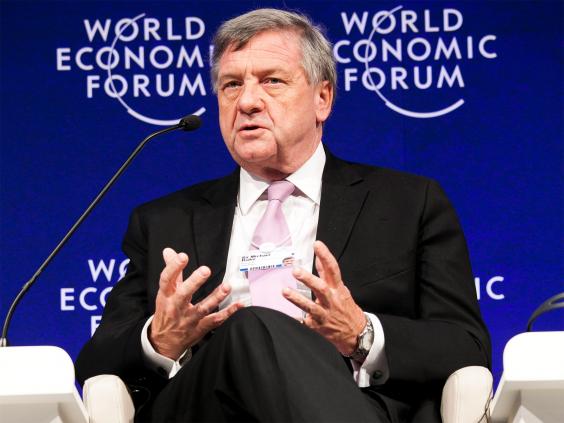 Conservative Eurosceptics fear the "out" campaign is being hampered by Nigel Farage's determination to play a prominent role in it.  They want the Ukip leader to take a back seat, and for the campaign to be led by a respected businessman or independent figure. One Tory MP said: "Ukip got 13 per cent of the vote in the general election but we need another 38 per cent to win the referendum. Nigel Farage repels more people than he attracts. He could blow it for all of us who want out of the EU."
The debate over Mr Farage's role in the referendum campaign is one cause of the outbreak of hostilities between him and his critics inside Ukip since the election. The critics claim his aggressive, negative style and focus on immigration could deter the undecided swing voters the "out" camp needs to win over. They want a positive approach highlighting the benefits of EU withdrawal. Douglas Carswell, the party's only MP, wants the "out" campaign headed by a businessman.
Mr Farage insisted his election campaign had been "wholly positive" and that Ukip was "100 per cent united" ahead of the referendum. 
He told BBC Radio 4: "We have for over 20 years fought hard to make the EU an issue; we were told we were the mad men from the hills for even considering whether Britain could have a future outside of political union and we now have a referendum on this subject. We are united; the other parties are very, very divided."
In and Out: The organisations behind the EU referendum
The Ins
* "Yes to Europe" umbrella group to be formed from three organisations:
* British Influence – cross-party group whose advisory council includes Conservative MP Kenneth Clarke, Labour's Lord Mandelson (below) and former Liberal Democrat MP Danny Alexander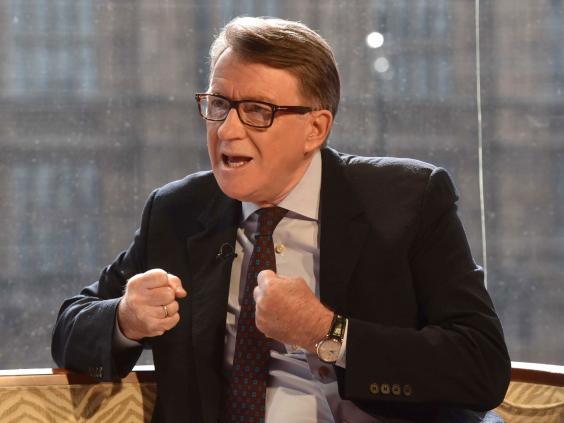 * Business for New Europe –coalition of business leaders founded by Roland Rudd, chairman of Finsbury PR company
* European  Movement – all-party organisation chaired by Laura Sandys, who stood down as Tory MP for South Thanet at general election
Other voices
* Confederation of British Industry
* EEF manufacturers' group
* Trade Union Congress (but some unions including GMB may campaign for Out if workers' rights are diluted in UK renegotiation)
* Conservative Europe Group chaired by Tory MP Neil Carmichael
* European Mainstream – Conservative group chaired by Damian Green, Tory MP and former Home Office minister
The outs
* Business for Britain --independent, cross-party campaign for a better deal from the EU has backing of 1,000 business leaders. Claims that CBI is out of step with business opinion. Will wait to see outcome of David Cameron's negotiations before committing to Out position. Believes he should threaten to quit EU to strengthen his hand. Chief executive Matthew Elliott founded Taxpayers' Alliance and ran "NO toAV" campaign in 2011 referendum on voting system
* Daniel Hannan – Tory MEP who has resisted pressure to join Ukip but is likely to be leading advocate of withdrawal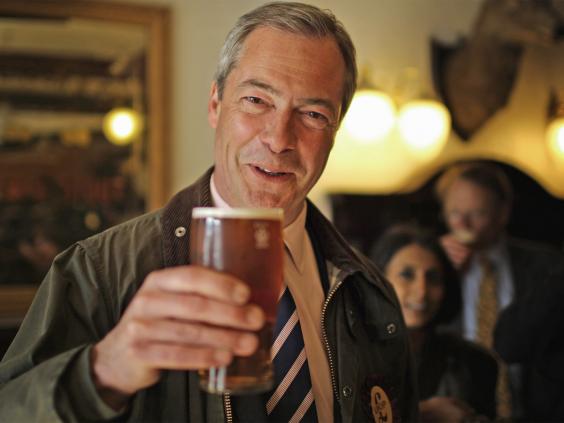 * Ukip –Nigel Farage (above) is expected to resist Tory moves to take a low profile
* Global Britain –aims to persuade British business that its best interests will be served by UK leaving the EU. Its business group is chaired by Richard Tice, former chief executive of CLS Holdings
* Better Off Out –cross-party campaign working for "Brexit" founded by Freedom Association in 2006, has support from several Tory MPs, business leaders and academics
* Bruges Group -- all-party think tank named after venue of Margaret Thatcher's 1988 speech opposing EU "superstate, wants "complete restructuring" of relationship with EU
* European Foundation – think tank founded by Tory MP and prominent Eurosceptic Sir Bill Cash campaigns for "community of free-trading, sovereign states"
What does five more years of the Tories mean for Britain?
What does five more years of the Tories mean for Britain?
1/8 Welfare payments will be slashed

One of the most controversial parts of the Conservative manifesto was to cut benefits for the working age poor by £12 bn over the next three years. But during the campaign they only said where £2 bn of these savings would come from. That leaves £10 bn still to find. Some experts think the only way they can close that gap is by means testing child benefit – with millions of families losing out

Getty

2/8 There will be tax cuts for those in work and those who die

The Tories will increase the threshold at which the 40p rate of tax becomes payable to £50,000 by 2020. They haven't said so but it is also likely that at some point in the next five years they will abolish that 45p rate of tax altogether for the highest earners. They also want to increase the effective inheritance tax threshold for married couples and civil partners to £1m

Getty

3/8 There will be an in/out EU referendum in 2017

The next two years are going to be dominated by the prospect of a referendum on Britain's membership of the EU. First off David Cameron has the daunting task of negotiating a deal with other EU leaders an acceptable deal that he can sell to his party so he can go into the referendum campaigning for a 'yes' vote. This may be unachievable and it is possible that the Tories may end up arguing to leave. Opinion polls show Britain is divided on EU membership, one poll this year showed 51% said they would opt to leave compared to 49% who would vote to stay in

Getty

4/8 There will be more privatisation of the NHS

Having won the election the Tories now have a mandate to go further and faster reforming the NHS. In order to make cost savings there is likely to be greater private involvement in running services, while some smaller hospitals may lose services they currently provide like A&E and maternity units

Getty

5/8 There will be many more free schools – and traditional state schools will become a thing of the past

The Tories plans to create 500 new free schools and make 3,000 state schools become academies. They will also carry on reforming the Department of Education and remove more powers from local authorities over how schools are run

Getty

6/8 On shore wind farms will be a thing of the past and fracking will be the future

Government spending on renewable energy is under real threat now the Lib Dems are no longer in power with the Tories. Subsidies are likely to be slashed for off-shore wind farm and other green energy supplies. Meanwhile there will be generous tax break for fracking as ministers try and incentivise the industry to drill for onshore oil and gas

Getty

7/8 There maybe more free childcare – but not necessarily

In the campaign the Tories pledged to double the amount of free early education for three- and four-year-olds from 15 hours a week to 30. The extra hours would only be offered to working families where parents are employed for at least eight hours a week. However they have not said where the money will come from to fund the pledge

Getty

8/8 Workers' rights could be reduced

The Tories want to slash business regulation, merge regulator and cut costs. The Lib Dems stopped them from reducing the employment rights of workers in power – but these are now under threat

Getty
Reuse content