David Cameron's plans for a referendum on European Union membership are mired in confusion after he appeared to backtrack on a threat to force Eurosceptic ministers to resign if they campaigned for a No vote.
Some ministers believe Mr Cameron may eventually allow them to call for a No vote during a four-week referendum campaign, but is determined to maintain discipline while he seeks a new EU deal to avoid a spate of media stories about Cabinet splits.
Another option is for Eurosceptic ministers to resign to campaign for Britain to leave the EU during the referendum on the understanding that they would get their job back after the public has voted.
Here are the Tories who might quit over the issue:
Iain Duncan Smith
The Work and Pensions Secretary is seen as the most likely to leave Cabinet on this issue.
In pictures: EU politicians banned from entering Russia by the Kremlin
In pictures: EU politicians banned from entering Russia by the Kremlin
1/6 Nick Clegg

Nick Clegg appears on a confidential Russian 'stop list' handed to the EU's ambassador by the authorities in Moscow

PA

2/6 Malcolm Rifkind

A Conservative former Foreign Secretary, who has been strongly in favour of sanctions against Moscow since the Russian annexation of Crimea. He says he is 'rather proud' to be on the Kremlin's blacklist

Getty

3/6 Daniel Cohn Bendit

The former German Green Party MEP and leader of the French 1968 student protest movement has strongly criticised Russia's actions in Ukraine. He has suggested a boycott of the 2018 World Cup, which is to be hosted by Russia

AFP/Getty

4/6 Edward Mcmillan Scott

A leading German conservative MP who earlier this year called Russia a 'warmonger'. He was due to discuss the Ukraine with Russian officials but was refused entry at Moscow airport last week. He said he suspected he was on a list of EU 'undesirables'

5/6 Karel Schwarzenberg

A former Czech Foreign Minister. He said: 'When I saw the other names on the list, I found out I was in a very decent club'

AFP/Getty

6/6 Bernard-Henri Levy

French philosopher who backed Ukraine's anti-Russian protest movement and has staged a play in Kiev criticising Moscow. He has said: 'Most people are disgusted by Putin's mischief'

AFP/Getty
Philip Hammond
The Foreign Secretary will be closely involved in the renegotiation, and fellow Eurosceptics fear he will back David Cameron.
Michael Gove
The Justice Secretary has suggested that the UK would enjoy some advantages outside the EU but is a close ally of Cameron.
Boris Johnson
Eurosceptics would love the Mayor of London, a member of the political cabinet, to lead the No campaign, but fear he will rally behind the PM.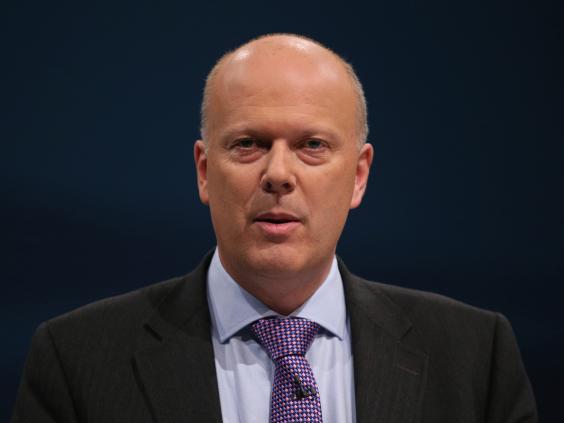 Michael Fallon
The Defence Secretary has said the Government could recommend a No vote but is an instinctive loyalist.
Sajid Javid
The Business Secretary is a strong EU critic but may be "locked in" to Cameron's strategy as a member of the Cabinet committee on Europe.
Oliver Letwin
The PM's policy chief has been frustrated by EU interference but is a long-standing Cameron ally.
Chris Grayling
The leader of the House of Commons (and former Justice Secretary) has been demoted twice. Prepared to pull Britain out of the European Convention on Human Rights (ECHR).
John Whittingdale
The Culture Secretary and former Margaret Thatcher aide was a surprise promotion to the Cabinet and may have promised loyalty.
Dominic Raab
The Eurosceptic justice minister may have another fish to fry –diluting the influence of the ECHR.
Priti Patel
The employment minister was a leading member of Sir James Goldsmith's Referendum Party but is seen as a loyalist.
Reuse content