The Civil Service should borrow from Silicon Valley's motto of embracing failure, Francis Maude will say tomorrow. The Cabinet Office minister in charge of carrying out Whitehall efficiency savings will say that accepting failure is the best way to encourage innovation and cut bureaucracy. Tech start-ups in California thrive on a "fail fast" motto that helps them learn quickly from their mistakes and go on to achieve success, the minister says.
The "fail fast" culture is said to free companies and individuals from caution and fear of things going wrong, and instead fosters creativity and innovation.
Mr Maude has even sponsored a civil service award for "best failure", which will be given to the best team in the public sector that developed a project that failed before going on to transform it into a success.
He will add that Whitehall can learn from the Israeli "start-up nation", the term given to the extraordinary growth in the country, where there are more tech start-ups and venture capital companies per capita than anywhere else in the world. The book Start-Up Nation: The Story of Israel's Economic Miracle by Dan Senor and Saul Singer, published in 2009, attributed this entrepreneurship to the near absence of hierarchy in the nation.
Alongside George Osborne's Autumn Statement last week, Mr Maude said the Government was on track to meet its target of £20bn efficiency savings in Whitehall departments by 2020, which he said would be achieved by scaling back money spent on digital services, staff costs, property, fraud and procurement.
In 2010, for example, central government spent around £6.5bn each year on IT, with some contracts locking the government into arrangements costing billions. According to the Cabinet Office, one department had a contract that required it to spend £30,000 to change a word on its website.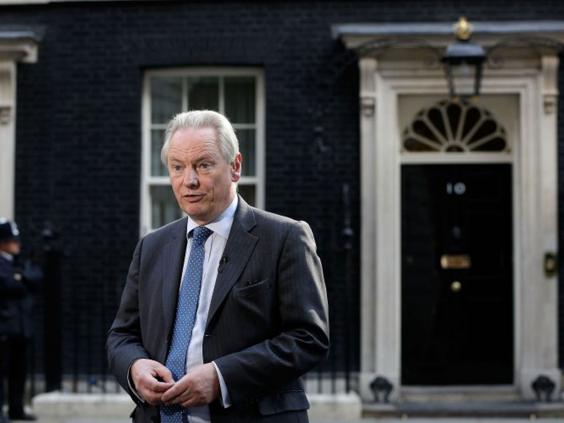 Selling off government property and moving departments into the same buildings has released £1.4bn in capital while reducing annual running costs by £625m since 2010. The space occupied by Whitehall has been reduced by two million square metres, or 20 per cent, equivalent to 26 Buckingham Palaces.
In his speech to the Royal Society of Arts tomorrow, Mr Maude will state: "There needs to be a properly innovative culture, so public servants have permission to try sensible new ideas. We need to learn from Silicon Valley's 'fail fast' motto or from Israel's 'start-up nation'. Our programme of civil service reform is all about supporting a faster and less bureaucratic system, focused on outcomes not processes. But changing culture is a serious challenge.
"Civil servants need to be supported to try sensible new ideas – even if they don't work. I recently sponsored a prize at the Civil Service Awards for the best failure. The winner needed to show that they had tried a sensible new idea but also show that, when they realised it was not working, they stopped doing it and learned from their mistake.
"Too many of the entries simply were for people who had tried excellent new ideas. That's great, but the best companies learn just as much from what does not work as what does. We needed to capture more of that, and support people to take sensible risks."
The winner of the "best failure" award was the Land Registry's Property Alert team who launched a property monitoring service in March allowing people to sign up to monitor properties and receive alerts if, for example, an application is made to change the register.
Mr Maude will add: "Just three weeks before the proposed launch, the team faced critical feedback from staff and users. Rather than plough on, they went right back to the drawing board. The reworked design was a runaway success, attracting more than 12,000 users, excellent customer feedback and an IT Innovation in Business Award.
"Why does this matter? If the public sector does not innovate, we will never be able to improve services. For the whole period from 1997 to 2010, public-sector productivity remained static – with 0 per cent growth – even though it had risen by nearly 30 per cent in the privateservices sector.
"I do not believe that that damning statistic is an indictment of the devotion and indeed brilliance of our public servants. What it reveals … is that, too often, the Civil Service is somehow less than the sum of its parts. Systems, processes, rules, top-down control, all hold people back. That needs to change."
Reuse content