The Foreign and Commonwealth Office (FCO) has spent more than £92,000 on social media training for its diplomats and staff, including Twitter and Facebook.
The lessons may have been lost on staff at the British Embassy in the US, who enraged Americans with a misjudged joke to mark the 200th anniversary of the Burning of Washington.
A tweet accompanying a picture of a White House cake with sparkling candles read: "Commemorating the 200th anniversary of burning the White House. Only sparklers this time!"
The attack in 1814 during a war between Britain and the US made the UK officially the only country to ever burn the White House and prominent public buildings in Washington were torched and vandalised.
Just three hours later the embassy was forced into a retreat and issued an apology to dozens of angry Americans.
Commemorating the 200th anniversary of burning the White House. Only sparklers this time! pic.twitter.com/QIDBQTBmmL

— British Embassy (@UKinUSA) August 24, 2014
In its response to a freedom of information request, the FCO said it uses social media to "help promote UK objectives around the world", giving travel advice and providing updates in crisis situations like the Kenya shopping mall attack.
The training was also given to workers promoting tourism and engaging with people on policy.
"We also use it to build our understanding of the political situation and key influencers in the countries in which we operate," a statement said.
It was not possible to break down how much money was spent exclusively on Twitter but training courses since May 2010 have cost £92,574.
The training was given to consular staff around the world, press officers, web editors, senior management and policy makers.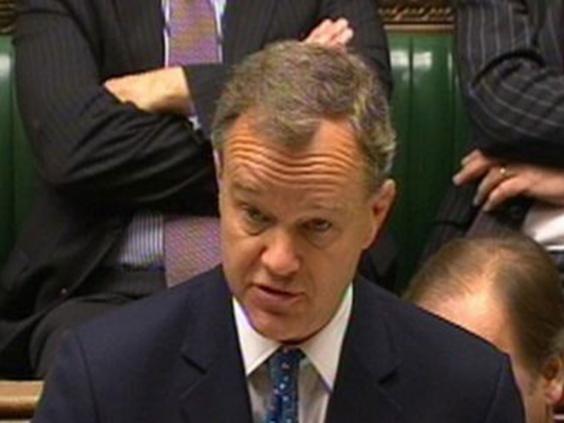 The response to the freedom of information request, made in September last year, was not made public until Monday, when details of media training for ministers were also released.
A total of £5,400 has been spent since 2010 training ministers for television appearances.
Three MPs – Mark Simmonds, Henry Bellingham and Alistair Burt – were taught how to give "effective TV and radio interviews in a variety of contexts" by two private firms.
Unfortunately, the training is no longer in use as the three ministers have since left the Government.
Mr Simmonds resigned from his post earlier this month over the "intolerable" strain on his family life, Mr Burt was booted off the front bench in October's reshuffle and Mr Bellingham was moved in 2012.