Opposition to fox hunting has risen to historic levels, according to a poll that found an all-time high number of Britons opposed to the activity.
A full 84 per cent of the public now believe fox hunting should not be made legal again, as enthusiasts take to horseback for traditional Boxing Day hunts, where hounds follow a scent rather than a fox.
Campaigners claim that illegal fox hunting continues.
Despite public opposition, it was reported in September that Theresa May is planning to push ahead with a vote to repeal the Hunting Act in Parliament, a pledge included in last year's Conservative election manifesto.
This would lift the ban on hunting the creatures. The proposal was branded "out of touch" by campaigners, who said that such an overwhelmingly unpopular policy would only be considered in a dictatorship.
Eduardo Gonçalves, the chief executive of the League Against Cruel Sports, which commissioned the poll, said families that went out to watch the apparent "glorious pageant" of a fox hunt on Boxing Day did not necessarily support lifting the ban on hunting foxes.
"The polling and projections highlight just how out of touch any move to repeal the hunting ban would be. Generally only dictators would dream of pushing through a policy against that level of public opposition so we hope our government will respect the will of the people," he said.
"The Boxing Day hunts are portrayed as a glorious pageant taking place in front of a huge number of people who support them, but the truth is very different. The fact is 84 per cent of the public do not want fox hunting made legal.
"Just because families might venture out on Boxing Day to see the hunt, stroke the dogs or watch the horses, doesn't mean they support repealing a law to enable the hunt to chase and kill wild animals with their dogs for sport.
"It's more likely that most don't realise that despite the ban, many of these hunts are still actively hunting and chasing foxes, and wouldn't give them their support if they did. Or perhaps they just want to get outside and get some fresh air before cabin fever sets in."
The poll, which has been conducted annually by Ipsos MORI for a number of years to gauge support on the issue, shows a small increase in support compared to 2015, when 83 per cent of the public said they did not support lifting the ban.
The pollsters also used Office for National Statistics (ONS) data to gauge whether a participant in the poll lived in a rural area – and found that opposition to fox hunting is growing in such places – 82 per cent of people living in rural areas were found to oppose fox hunting, with attitudes having broadly come into line with people living in urban areas in the last few years.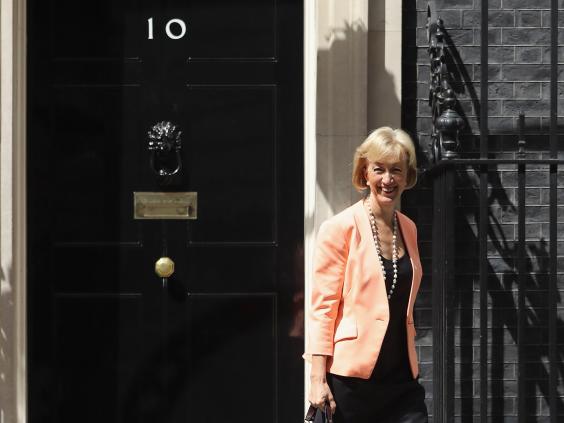 Other bloodsports monitored by the annual poll were also as unpopular as ever, with the ban on deer hunting and hare coursing supported by 88 per cent and 91 per cent of people respectively.
Drag hunting, where hounds are trained to follow an artificial trail, is legal, but anti-hunt campaigners claim illegal hunting of foxes has continued, including at large organised Boxing Day hunts.
The Countryside Alliance, which supports fox hunting, argued that the Hunting Act was not stopping hunts. It released figures showing that 423 people had been prosecuted under the Act since its introduction and that 94 per cent of them had been for on unregistered hunts.
The organisation's chief executive Tim Bonner said: "Our figures demonstrate unequivocally that the Hunting Act lies in tatters.
"The problem with the Act is that over the past two years all those prosecuted under the Act have had nothing to do with 'hunts'.
The most controversial animal killings
The most controversial animal killings
1/6 Cincinnati Zoo worker shots and kills Harambe, the 17-year-old gorilla

Harambe, a 17-year-old gorilla was shot and killed by a Cincinnati Zoo worker after a three-year-old boy climbed into a gorilla enclosure and was grabbed and dragged by Harambe. The incident was recorded on video and received broad international coverage and commentary, including controversy over the choice to kill Harambe. A number of primatologists and conservationists wrote later that the zoo had no other choice under the circumstances, and that it highlighted the danger of zoo animals in close proximity to humans and the need for better standards of care

Cincinnati Zoo & Botanical Garden

2/6 Walt Palmer (left), from Minnesota, who killed Cecil, the Zimbabwean lion (pictured here with another lion shot in Africa)

Walter James Palmer has been named by Zimbabwe Conservation Task Force as the shooter of Cecil, a 13-year-old prized lion. He is now wanted by Zimbabwe officials on poaching charges. The lion was protected and the subject of a decade long study by the Wildlife Unit of Oxford University in the UK. He was outfitted with a GPS collar and was killed in Hwange National Park. The Zimbabwe National Parks and Wildlife Authority and the Safari Operators Association said that two men were charged with poaching in connection to Mr Palmer

3/6 Kendall Jones hunting images

Kendall Jones, a 19-year-old Texas Tech university student, has provoked worldwide fury after posting pictures of herself smiling next to animals she hunted, including a lion, rhinoceros, antelope, leopard, elephant, zebra and hippopotamus

4/6 Rebecca Francis hunting images

Rebecca Francis, a huntress who has killed dozens of wild animals has been sent death wishes by furious social media users after a picture showing her lying down next to a dead giraffe was circulated. Rebecca Francis has a website and Facebook page dedicated to the animals she has killed in hunts across Africa and America. Francis, a prolific hunter who has also co-hosted the television show Eye of the Hunter, regularly posts pictures of herself posing next to dead bears, giraffes, buffaloes and zebras, among other animals. She uses a bow and arrow to kill her prey

5/6 The slaughter of Marius, an 18-month-old healthy giraffe in Copenhagen Zoo

Copenhagen Zoo made the controversial decision to euthanise a healthy giraffe named Marius, which was later dissected and fed to lions as visitors watched. The slaughter sparked a furious backlash from social media users and zoo staff have received death threats by phone and email. Soon after the incident, Copenhagen Zoo faced an international outcry once again after four healthy lions were put down

6/6 Swiss Dählhölzli zoo kills healthy brown bear cub

A Switzerland zoo faced heavy criticism from animal rights groups, after keepers put down a healthy brown bear cub to spare it from being bullied by its dominant male father. The 360 kg male bear Misha had already killed one of his 11-week old cubs in public and was bullying the second, staff at the zoo said, because he was jealous of the attention the cubs were receiving from their mother, Masha. Both adult brown bears had been donated to Bern's Dählhölzli zoo in 2009. Campaigners condemned staff there for not separating the cubs, who are being referred to as Baby Bear Two and Baby Bear Three, and their mother from Misha after their birth in January

Facebook
"The law that was supposed to have got rid of hunts is now being used as little more than a vehicle to harass them."
The Environment Secretary Andrea Leadsom said during her failed campaign for Conservative party leader that she would bring back fox hunting.
"I would absolutely commit to holding a vote to repeal the hunting ban. It has not proven to be in the interests of animal welfare whatsoever," Ms Leadsom said in July of this year.
"I do believe we need a proper licensed regime which works much better and is more focused on animal welfare."