Further European Union integration could plunge the EU's member states into war with each other, the new chair of the parliamentary committee that scrutinises the armed forces has said.
Conservative MP Julian Lewis told parliamentary magazine The House that he feared for peace on the continent because of the European project's "undemocratic" nature.
"The danger to the peace of Europe is if you change our system of sovereign democratic states to an undemocratic system," he said.
"And indeed I do fear for the peace and stability of Europe. Because if ever they do manage to create this superstate I don't believe they will be able to create it with the consent of the people concerned and I believe that it will necessarily be an undemocratic entity – and the moment you have undemocratic entities you have a danger of conflict."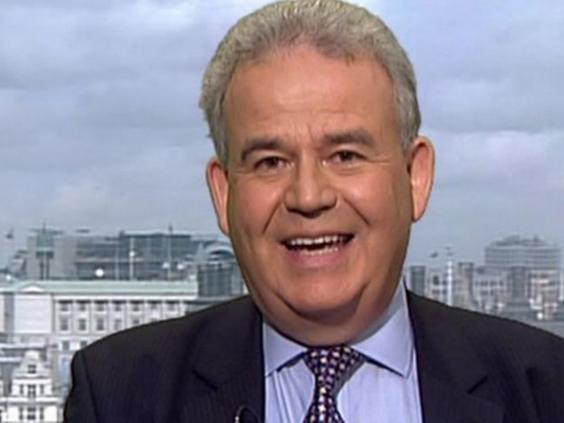 Dismissing the commonly-held idea that the EU has been a force for stability, Dr Lewis said membership of the Nato alliance had been more important in preventing conflict.
"Although it is sometimes said that the EU has prevented war in Europe, this is nonsense. There was a danger of war in Europe but that was the danger posed by the Soviet bloc, and the EU did nothing to prevent that, it was Nato that prevented that," he told the magazine.
"There was never any prospect of war in Europe between the states that make up the EU as long as they remained constitutional democracies.
"There are countless cases of democracies going to war with dictatorships, dictatorships going to war with dictatorships, dictatorships going to war with democracies. But there are hardly any credible examples of a democracy going to war with another democracy."
Eurosceptic Tory MPs
Eurosceptic Tory MPs
1/7 Owen Paterson

Formerly a cabinet minister, Owen Paterson is now free to make his opinion known on the backbenchers. On the subject of Europe, he does so regularly – claiming recently that the EU referendum was "rigged" in favour of staying in

Getty

2/7 John Redwood

A longstanding eurosceptic, Mr Redwood warned last year that businesses that spoke out in favour of EU membership would be punished at the check-outs by anti-EU

Getty

3/7 Bill Cash

Awkward squad rebel Bill Cash said last year that he thought the EU had become an undemocratic, German-dominated project. "An increasingly assertive German Europe is at odds with British national interests," he wrote in the Daily Telegraph

Getty

4/7 Philip Davies

From the Conservative party's hard right wing, Philip Davies has been a longstanding critic of the EU. He founded the Better off Out campaign and is so eurosceptic that Ukip decided not to stand a candidate against him in 2010 because they agreed with him

Rex

5/7 Nadine Dorries

Outspoken Tory MP Nadine Dorries has previously advocated an alliance with Ukip. At the height of the Greek crisis in 2013 she said that the EU was "dying on its feet"

Rex

6/7 Liam Fox

The former defence secretary is a central figure on the right wing of the Conservative party. He's long put pressure on David Cameron over EU negotiations

Getty

7/7 Zac Goldsmith

A socially liberal eurosceptic, Goldsmith was one of the founding members of the People's Pledge campaign to get MPs to sign up for an EU referendum. His father ran the Referendum Party, a precursor to Ukip

Getty
Dr Lewis's intervention comes as David Cameron goes to Brussels to try and secure a British opt out of a clause in EU treaties committing member states to "ever-closer union" with each other.
The select committee chair also said he was "totally hostile" to any EU defence force and that defence spending should be targeted at 3 per cent of GDP.
The Government has so far declined to commit to a 2 per cent target advocated by Nato.
He also called for clearer thinking about what the priorities for defence spending might be ahead of the Government's Strategic Defence and Security Review.
Reuse content