Theresa May has ruled out an early general election, arguing that the country is "only one year into" the current parliament.
But with a narrow majority, the incoming Prime Minister may come to regret her decision and change her mind out of necessity. 
And yet, she may be constrained by the Fixed Term Parliament Act, which sets the date of the next general election in 2020. Could she call an early general election?
Can the Prime Minister call an election?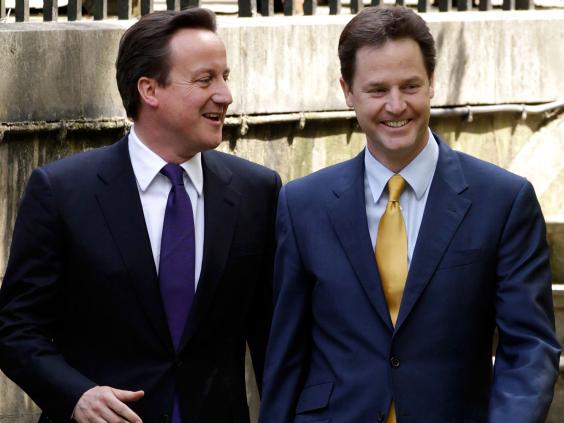 Before the 2011 Fixed Term Parliament Act (FTPA) the Prime Minister could simply "call an election".
This was effectively the PM exercising the royal prerogative: no parliamentary vote was needed, it was the PM's decision.
This power was transferred to the House of Commons under the FTPA, which was introduced by the 2010 Coalition government.
On paper it is no longer the Prime Minister's decision.
Does that means elections cannot be earlier than every five years?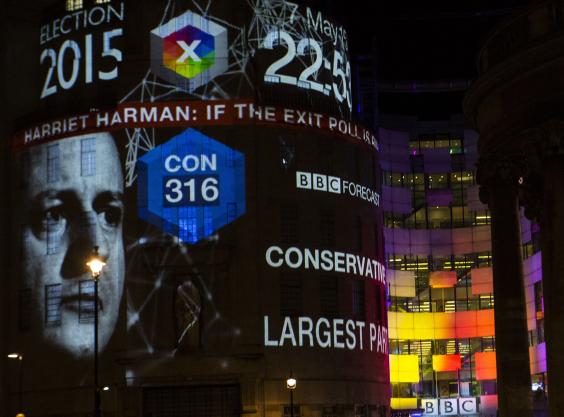 No, there are two ways under the FTPA that an election can be called ahead of schedule.
The first is if two thirds of MPs vote to hold an election. This is a very high bar and would in practice require both Labour and Conservative support.
The second is if there is a no confidence vote in the government of the day. After such a vote other parties are given 14 days to form another government. If none can be formed, a new election is held. 
Could the Government declare 'no confidence' in itself?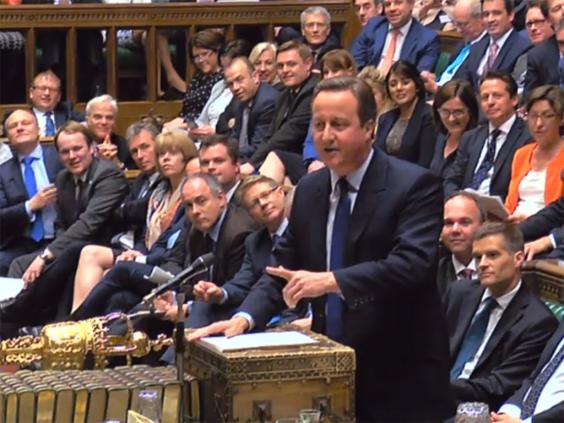 On paper, a majority government could, by a simple vote, declare "no confidence" in itself. Since no other party has a majority, after 14 days an election would be set.
But, Professor Robert Hazell of University College London's Constitution Unit says, this "artificial" move could backfire.
"This does have the potential to go embarrassingly wrong. It would only take a handful of Conservative rebels to derail an attempt to call an election," he tells the Independent.
The 6 most important issues Theresa May needs to address
The 6 most important issues Theresa May needs to address
1/6 Brexit

The big one. Theresa May has spoken publicly three times since declaring her intent to stand in the Tory Leadership race, and each time she has said, 'Brexit means Brexit.' It sounds resolute, but it is helpful to her that Brexit is a made up word with no real meaning. She has said there will be 'no second referendum' and no re-entry in to the EU via the back door. But she, like the Leave campaign of which she was not a member, has pointedly not said with any precision what she thinks Brexit means

Reuters

2/6 General election

This is very much one to keep off the to do list. She said last week there would be 'no general election' at this time of great instability. But there have already been calls for one from opposition parties. The Fixed Term Parliaments Act of 2010 makes it far more difficult to call a snap general election, a difficulty she will be in no rush to overcome. In the event of a victory for Leadsom, who was not popular with her own parliamentary colleagues, an election might have been required, but May has the overwhelming backing of the parliamentary party

Getty

3/6 HS2

Macbeth has been quoted far too much in recent weeks, but it will be up to May to decide whether, with regard to the new high speed train link between London, Birmingham, the East Midlands and the north, 'returning were as tedious as go o'er.' Billions have already been spent. But the £55bn it will cost, at a bare minimum, must now be considered against the grim reality of significantly diminished public finances in the short to medium term at least. It is not scheduled to be completed until 2033, by which point it is not completely unreasonable to imagine a massive, driverless car-led transport revolution having rendered it redundant

EPA

4/6 Heathrow expansion

Or indeed Gatwick expansion. Or Boris Island, though that option is seems as finished as the man himself. The decision on where to expand aviation capacity in the south east has been delayed to the point of becoming a national embarrassment. A final decision was due in autumn. Whatever is decided, there will be vast opprobrium

PA

5/6 Trident renewal

David Cameron indicated two days ago that there will be a Commons vote on renewing Britain's nuclear deterrent on July 18th, by which point we now know, Ms May will be Prime Minister. The Labour Party is, to put it mildly, divided on the issue. This will be an early opportunity to maximise their embarrassment, and return to Tory business as usual

EPA

6/6 Scottish Independence

Nicola Sturgeon and the SNP are in no doubt that the Brexit vote provides the opportunity for a second independence referendum, in which they can emerge victorious. The Scottish Parliament at Holyrood has the authority to call a second referendum, but Ms May and the British Parliament are by no means automatically compelled to accept the result. She could argue it was settled in 2014

AFP/Getty
"It would risk looking ridiculous. It would need to be very confident that all its MPs would vote for the motion and would formally say they have no confidence in Her Majesty's government.
"Her press people would have to go into overdrive in explaining to the public what this was intended to achieve and why they didn't really mean what they said. 
"The whips would need to be very confident that they could get a majority – remember that the majority is only 12 so it only takes half a dozen mavericks to rebel and the government's doesn't have a majority."
While entirely possible, this isn't an ideal option.
What about the two thirds majority option?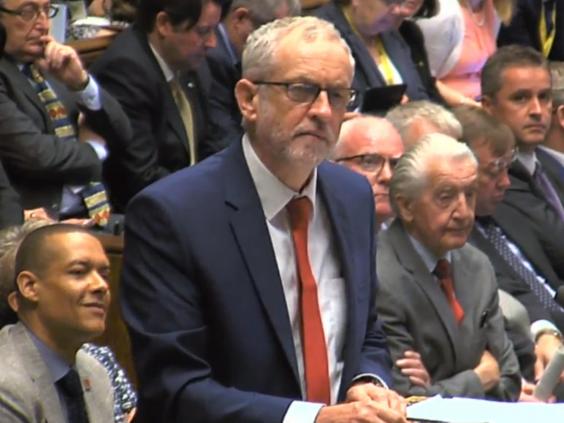 The Government could simply get two thirds of MPs to agree to vote for an election. In practice this means both Labour and the Tories would have to back one
The inherent problem here is if the Government wants an election, the opposition probably (at least privately) doesn't, since they both want to win it.
"The Government could try to shame the opposition by playing a game of chicken," Professor Hazell suggests – calling Labour cowards might do the trick.
Yesterday opposition parties made positive noises about an election – if May changed her mind in six month's time, she could point to those statements to secure Labour support.
Yet what remains of Labour's self-preservation instinct might still kick in.
What about repealing the Fixed Term Parliament Act?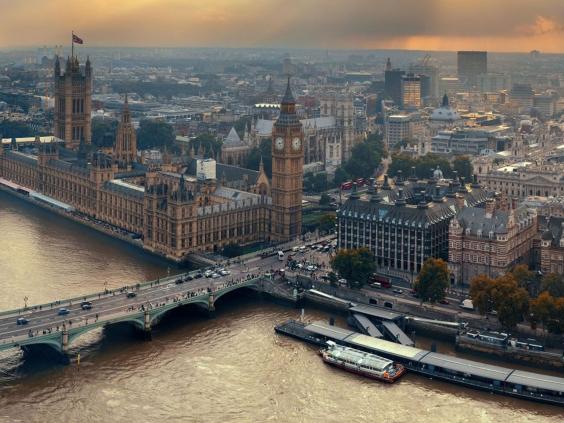 This would work, but would raise "a whole host of awkward questions" about where the power to call an election lies, Professor Hazell says.
He explains that constitutional lawyers are split on whether the power to call an election would simply return to the Prime Minister as before, or not.  
But the Government needn't get into this, he says.
"It could be literally a one clause bill saying 'notwithstanding the Fixed Term Parliament's Act 2011 the next election shall be held on x date'," he explains. The FTPA would remain in place, but be bypassed.
Thus, Britain's doctrine of parliamentary supremacy saves the day for the Government. As with a self-no confidence vote, this might look underhand, but it would be completely within the rules