The Tory candidate in a key marginal seat has been told to "fess up" after being secretly recording hatching a plot involving far-right extremists to help him win the election.
Anna Soubry, the defence minister, said Afzal Amin should "go now" if newspapers reports that he sought to play up racial tensions for political gain are true.
Mr Amin was recorded plotting with with the former English Defence League (EDL) leader Tommy Robinson to announce an inflammatory march against a new 'mega-mosque' in the seat of Dudley North just before polling day.
But the plan was for the protest to be scrapped with Mr Amin taking the credit for defusing the situation – and helping him win the election.
In return he allegedly promised that he would be an "unshakeable ally" for the EDL in parliament and help bring their views to the mainstream.
Mr Amin has previously claimed that groups like the English Defence League should be deprived on publicity.
"Give less airtime to extremists, marginalise them and they will wither," he told the Independent on Sunday in 2013.
"Put them on TV and they thrive on the oxygen of publicity."
In pictures: Top 12 wacky candidates seeking your vote in 2015
In pictures: Top 12 wacky candidates seeking your vote in 2015
1/12 Charlotte Rose, Brighton Pavilion

Sex worker Charlotte Rose stood in last year's Rochester and Strood by-election on a platform of legalising brothels (she came 11th) and says the issue is "important for democracy"

Image taken from Twitter

2/12 Solomon Curtis, Wealden

The youngest candidate to emerge so far is Labour activist Solomon Curtis. Just 18, the young chap has a Tory majority of 17,000 to overturn to become the youngest MP ever

3/12 Doris Osen, Ilford North

The oldest candidate to declare, Doris Osen, 84, of Epic – Elderly Persons' Independent Party – spent £1,000 on 30,000 fliers to voters

4/12 Dave Wasgij, Preston

Standing to give "piece a chance", comedian Dave Wasgij has been captured by the jigsaw lobby and is promising free puzzles for OAPs

5/12 Joe Stead, Calder Valley

Protest singer Joe Stead will provide colour at the count. He says war can be prevented through music alone

6/12 Arthur Uther Pendragon, Salisbury

He's stood for Parliament in five elections and believes he's the reincarnation of the King Arthur. Apparently, the stones say this is finally his year

Matt Cardy/Getty Images

7/12 Greg Clough, Islington

An Australian married to a Greek, Ukip's Greg Clough wants to stop immigrants using "our" NHS

8/12 Colin Bex, Eastleigh

Colin Bex's mission is self-government for the ancient lands of Wessex

9/12 Dave Bishop, seat TBC

Standing alternately as Elvis Loves Pets, The Church of the Militant Elvis, Lord Biro and the Bus Pass Elvis, Dave Bishop (below) has stood since 1997. Among his policy ideas are "free neutering for cats and Boris Johnson"

10/12 Mark Flanagan, Leeds North West

Mark Flanagan is giving voters the option of voting for "none of the above" and thereby rejecting every other candidate

11/12 Al Murray, South Thanet

Presumably wants a boost in sales for his next comedy DVD

PA

12/12 Robert Boaler, South Thanet

Robert Boaler for the Al-Zebabist Nation of Ooog party, wants to build a "great wall of Thanet" to save the town from nearby elite in Broadstairs
A Conservative Party spokesman confirmed that Mr Amin - who was apparently filmed covertly talking about the deal - had been suspended.
"Following an emergency meeting it has been decided to suspend him as a candidate with immediate effect," the spokesman said.
"The Conservative Party views this as a matter of extremely serious concern."
Ms Ms Soubry called on Mr Amin to walk if the claims are true during an appearance on BBC One's The Andrew Marr Show. "If there's any truth in this he should fess up, as they say, and go now," she said.
A full disciplinary hearing is expected to be held on Tuesday, when Mr Amin will be able to explain his actions and a decision on his future will be taken.
Mr Amin is understood to be claiming that the plan had been proposed by Mr Robinson.
Mr Amin was reportedly filmed by Mr Robinson, who claimed he blew the whistle on the plot because he objected to being used as a pawn.
The candidate, said to have been described on his Tory Party website as a former Army education officer to Princes William and Harry, outlined his plan to Mr Robinson and current EDL chairman Steve Eddowes at an Indian restaurant in Birmingham on Monday.
The 40-year-old allegedly suggested EDL members could be paid to canvass on his behalf, and floated the idea of a phoney protest - just weeks after a real demonstration in Dudley by 600 EDL supporters led to 30 arrests.
"This is my fantasy," he says in the footage. "If I could demonstrate to the people in Dudley that I can be a positive voice for community cohesion, for development, for campaigning against the evils and the terrorism and the child grooming and all the rest of it, then that would help me a lot in the forthcoming Election.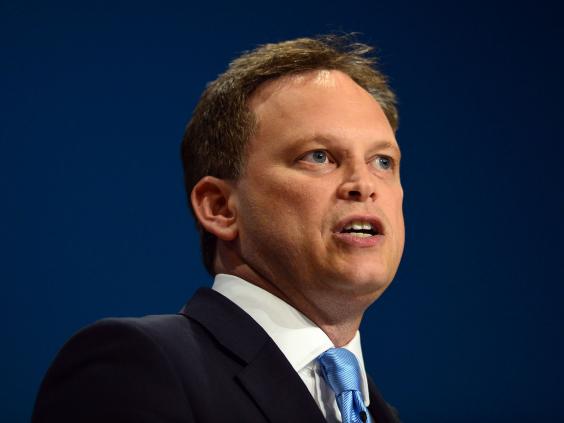 "One way of doing that is, if you were to announce a second march about the mosque ... and then we have two meetings with the chief of police, members of the Muslim community, we all play our roles, you say 'Yeah we're going to do a march, we're campaigning and so on'.
"We have a second meeting where things are a bit calmer then at the third one, we have a press conference where we say, 'We were going to do a march. The chief police asked Afzal Amin, members of the Muslim community, we've sat together and ... we're going to work closely together".'
Mr Amin reportedly expanded on his plot in a phone call on Wednesday and in a second meeting at a branch of Pizza Express in London on Thursday.
Paying people to canvass in elections is an offence under the Representation of the People Act 1983.
But Mr Amin is said to have told the men: "I'll put it to you bluntly. I need two white working class lads to go round those areas to say to people, 'You support the Army, if you support the troops then vote for this guy'. That's what I need."
When Mr Robinson suggested that would cost £500 a week, MrAmin is said to have replied: 'What's that, £250 each a week? They do April 4 to the first week of May, that'll be loads ... from our perspective, they're volunteers."
Mr Amin had been due to take on sitting Labour MP Ian Austin in the election on May 7. Mr Austin had a majority of 649 in Dudley North in 2010.
Labour frontbencher Jonathan Ashworth said: "Decent people in politics share the wide consensus that the EDL are quite simply despicable. These allegations regarding such a senior Conservative Party figure in Afzal Amin are quite simply jaw dropping.
"Given these allegations the Tory Party should take immediate steps to suspend Mr Amin from membership.
"What's more the Tory Party must also investigate who else might have been involved.
"The Tory campaign is tonight mired in deeply damaging allegations, such as those against Mr Amin and the ongoing controversy surrounding Tory Chairman Grant Shapps.
"As the Tories turn in on themselves, beset by problems of their own making, only Labour has a better plan for a better future."
Mr Austin said: "This is a shocking story. A really appalling turn of events, but it doesn't matter who the Tory candidate is because it's the Conservative Government's policies that mean 400 staff at Russells Hall Hospital are facing redundancy
Reuse content