David Cameron has increased the chances of facing a post-election attempt to oust him as party leader by announcing that he would not seek a third term as prime minister, Conservative MPs have warned.
Backbench critics, already planning to force a vote of confidence in Mr Cameron if he fails to win an overall majority, said their task of getting the required 15 per cent of Tory MPs to trigger such a vote would be made easier by his surprise remarks.
Another option is to turn the vote Mr Cameron has promised his MPs if he proposes a second coalition into a vote of confidence on his leadership, in the hope of defeating it and forcing his resignation.
Tory MPs claimed yesterday that Mr Cameron's comments in a BBC interview on Monday had weakened his authority and diverted the party's disciplined election campaign based on the economy.
One senior MP said the Prime Minister may have accidentally brought forward his departure date. "If the election result is not good enough, some people will now say, 'He's going before 2020 anyway; we might as well go for him now'," he claimed. "This makes it easier to have a day of reckoning immediately after the election. He has made himself more vulnerable."
Another senior Tory said the Prime Minister had given his potential successors the go-ahead to start campaigning by naming Theresa May, George Osborne and Boris Johnson as the party's possible next leader.
"He has made it acceptable to form armed camps and fan clubs. If he remains in power, he has ensured a five-year Westminster soap opera and has even supplied the main characters," said the MP.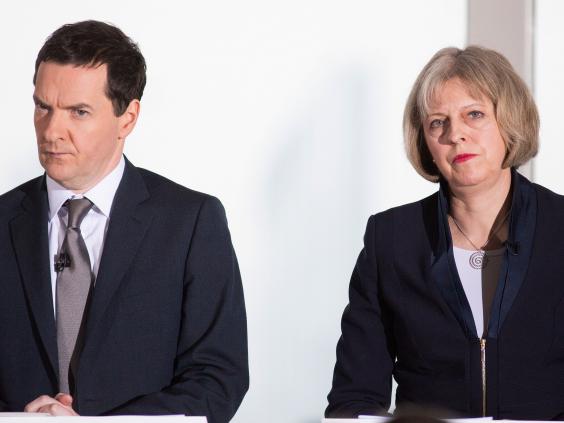 Tory MPs are worried that every time a senior Tory figure makes a speech or gives an interview, it will be seen through the prism of the future leadership contest rather than judged on its merits.
Some think that Mr Cameron may have damaged the chances of Ms May, Mr Osborne and Mr Johnson by name-checking them. They believe that MPs, who choose a shortlist of two leadership rivals, and party members, who make the final choice, may now be more likely to elect someone from a younger generation.
Mr Cameron may have alienated two potential rising stars by not naming them: Sajid Javid, the Culture Secretary, and Elizabeth Truss, the Environment Secretary.
One former minister dismissed the Tory leadership's hopes that speculation about Mr Cameron's departure would prove a "one-day story in the Westminster village".
"Ordinary voters will think it arrogant to talk about a third term when he has an election to win in a few weeks," he said. "It beggars belief. It will damage us."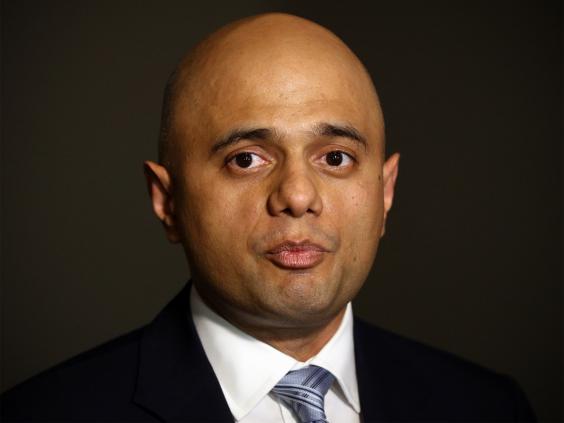 Another senior Tory said that if Mr Cameron survived a post-election challenge, he could still be forced out by his own party well before his planned exit date in 2020. "When he hits a rocky patch, it will be much harder to survive it now," he said.
Mr Cameron is likely to face embarrassing questions about his remarks today at the final session of Prime Minister's Questions before the election, as well as during the first of the party leaders' TV interviews and debates on Sky News and Channel 4 tomorrow night.
Labour is jubilant about his unforced error. "It's a gift from the gods," said one Shadow Cabinet member.
A Labour source claimed: "Mr Cameron has gone from chicken – for refusing a head-to-head TV debate with Ed Miliband – to lame duck. His campaign is supposed to be Tory competence versus Labour chaos but now it is about Tory chaos. Voters won't know who will be prime minister if the Tories win."
Downing Street refused to say whether Mr Cameron intended to stand down before the 2020 election or shortly afterwards. Aides insisted he would "cross that bridge" when he came to it.
Mr Cameron was initially cheered but later heckled yesterday when he spoke to the Age UK charity in London.
"I'm taking absolutely nothing for granted," he said. "My entire focus is on the next 44 days and the general election that will decide which team runs this country for the next five years.
"I gave a very straight answer to a very straight question… I think most people will understand that rather than want to play an endless game of political processes."
Mr Johnson, the Mayor of London, told LBC radio: "He was asked a question about a third term. He is fighting flat out – as we all are – to win a second term. That is absolutely vital. To say he is arrogant or presumptuous to rule out a third terms seems to be totally bizarre."
Reuse content