Ed Miliband has pledged to move the arts "to the heart" of a Labour government with the creation of a permanent committee overseen by the Prime Minister himself and a guarantee that all young people will have access to a creative education.  
The Labour leader this evening told the Creative Industries Federation, gathered at London's Battersea Arts Centre, that the arts was a "core part" of the party's plan for Britain, and he wanted to increase access for young people and boost provision around the country. He also took aim at the current Government as undermining Britain's cultural sector with "backward-looking" policies.
Labour will establish a committee on the arts, culture and creative industries if the party is elected in May, which will be chaired by Mr Miliband. Members, including industry professionals from across the country, will be able to bring "key issues of concern" – from funding to diversity and education – directly to him.
The move, Mr Miliband added, would ensure each Government department recognised the value of the arts and culture. According to figures from the Department for Culture, Media and Sport the sector's gross value added was £76.9bn in 2013, representing five per cent of the economy.
The best public art
The best public art
1/7 Michelangelo's 'David' (1504)

Linda Smith says it was originally conceived as public art and is therefore "hard to beat". She is right.

Getty Images

2/7 Trafalgar Square Lions (1867)

By Sir Edwin Landseer

Rex Features

3/7 'Skin 2' (2010)

By Mehmet Ali Uysal. A giant clothes peg in a park outside Liège, Belgium. Nominated by Simon Potter and identified by Neil Jefferies.

4/7 Statue of Liberty, New York (1886)

This 93m-high symbolic figure was designed by Frédéric Auguste Bartholdi. Nominated by Clive Davis.

Getty Images

5/7 'The Bull' in the Bullring, Birmingham (2003)

Actually titled The Guardian , a 2.2m-high bronze sculpture of a running, turning bull, created by Laurence Broderick. Nominated by Andrew Denny.

Rex Features

6/7 'Winston Churchill', Parliament Square, London (1973)

By Ivor Roberts-Jones. Nominated by Sir Michael Barber and by Jack Evans, who says: "I love the way he looks at Parliament in such a scathing way."

Rex Features

7/7 Stanley Matthews statue at the Britannia Stadium, Stoke-on-Trent (2001)

Three figures made by a team of local sculptors. Nominated by C Keeling.

Getty Images
"Arts is an area where Britain still leads the world," he said. "If you believe in social justice, if you believe in a more equal society, then access to the arts and culture is not an optional extra, it is essential."
One of the key policies announced would guarantee a "universal entitlement" to creative education for every child in Britain.
Should Labour win the general election in May "we are going to strengthen creative education in schools and after-school clubs, build clear paths from school, college and university into the arts and culture or creative industries", he said.
"And I will use the power of the Prime Minister's office to raise the status of arts and culture policy and improve provision for young people across this country."
There is currently no formal requirement for arts and cultural education in schools. Last week a report into Britain's arts and creative industries highlighted the decline of schoolchildren engaging with the arts as school.
The Warwick Commission, made up of arts grandees and academics, proposed a series of recommendations to reverse the decline of the subjects. This included a policy of schools only receiving an "outstanding" rating from an Ofsted inspection if they offer creative subjects in the curriculum.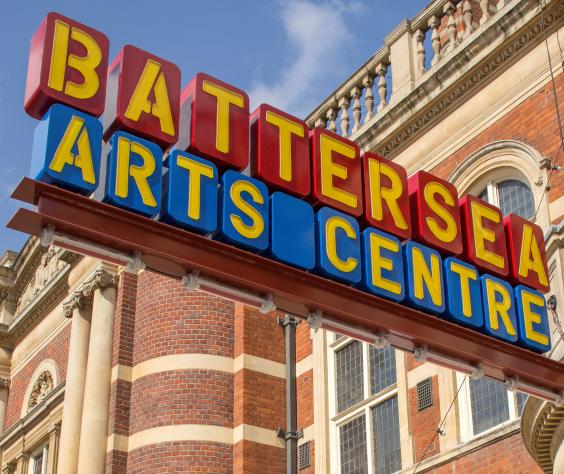 Labour has adopted the recommendation and would also call on schools to have a "local culture champion" to connect with arts organisations and encourage after-school clubs to offer music, drama, dance and other creative activities.
Mr Miliband slammed the coalition Government's policies on the arts, especially those drawn up by former Education Secretary Michael Gove as he pointed to primary school children participating in music falling from over half to a third in the three years to 2013.
Arts and culture teachers in schools has fallen more than a tenth and in 2013 under 9 per cent of students combined arts and culture with science subjects at AS level.
"This is a direct consequence of a backward-looking, narrow educational philosophy from a Government that has gone from the Gove regime to the Gove regime in all but name," the Labour leader said.
The Warwick Committee report also called on better career pathways into the arts and creative industries for young people. Labour pointed out that with just 1,000 apprenticeship starts in the creative industries in 2013/2014, it was the lowest of all the sectors despite its growth.
Its manifesto will include requiring the institutions to offer more apprenticeships in return for direct grants or major Government contracts.
Reuse content