Ed Miliband has unveiled his latest policy: he wants a female James Bond.
The Labour leader met Rosamund Pike today and tipped her to make history by becoming the first woman in the role.
"I think she's a great British actress, she'd make a great Bond," Mr Miliband said during a visit to Magic Radio studios.
"This is 2015, I think we can move with the times."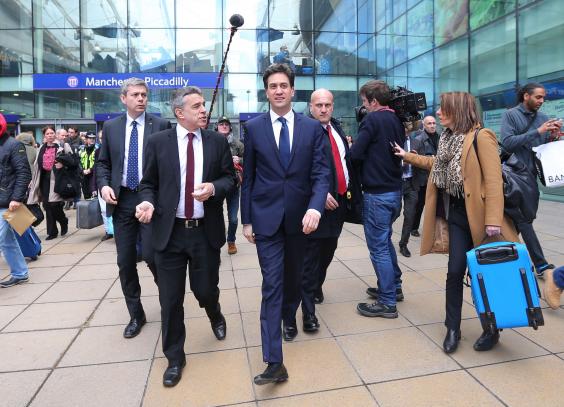 Ms Pike is a former Bond girl – she played the role of Miranda Frost, who died in the 2002 film Die Another Day.
Mr Miliband has made gender equality a key part of his campaign and has committed to ensuring his Labour Cabinet team is 50 per cent female. He now wants the makers of James Bond to follow his lead.
He also revealed his music tastes, saying he was "a bit of an 80s fan".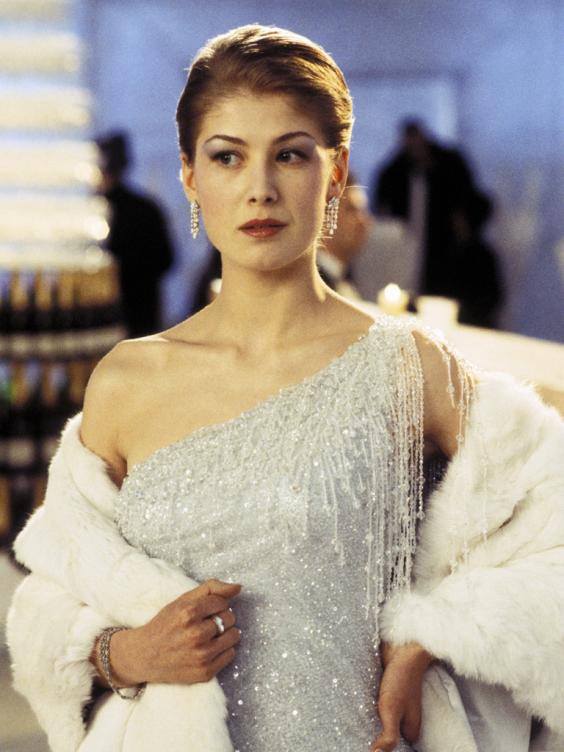 "I like bad taste - things like Take On Me," by Norwegian pop band A-ha.  
"I'm aware of both Ed Sheeran and Sam Smith. I've heard them on radio and both of them are huge exports - they're great artists.
"It's brilliant we have a great number of great British artists, it makes us incredibly proud."
Bond on screen through the years
Bond on screen through the years
1/8 Barry Nelson

The first ever Bond on screen, Nelson played James Bond in 1954 in Climax! Casino Royale

Hulton Archive/Getty Images

2/8 Sean Connery

The Scottish actor first played Bond in the 1962 'Dr. No'. He portrayed the secret agent from 1962 until 1967, although he reprised the role twice: once in 1971 for 'Diamonds Are Forever' and again in 1983 in 'Never Say Never Again'

Hulton Archive/Getty Images

3/8 David Niven

Niven was 007 the time of one film; the 1967 'Casino Royale'

Roy Jones/Hulton Archive/Getty Images

4/8 George Lazenby

Lazenby played Bond in the 1969 'On Her Majesty's Secret Service'

Larry Ellis/Hulton Archive/Getty Images

5/8 Roger Moore

Moore's Bond started with 'Live and Let Die', the 1973 film directed by Guy Hamilton. He was the face of 007 for 12 years, when his tenure finished with the 1985 'A View to a Kill'

Keystone/Hulton Archive/Getty Images

6/8 Timothy Dalton

Timothy Dalton was James Bond in 'The Living Daylights' and 'Licence to Kill'

Mychele Daniau/AFP/Getty Images

7/8 Pierce Brosnan

Brosnan took over the role in 1995 when he played the spy in 'GoldenEye'. He played in a total of four films, and his last time playing 007 was in 2002 'Die Another Day'

Hulton Archive/Getty Images

8/8 Daniel Craig

Daniel Craig was announced as the new James Bond in 2005. His first appearance as the secret agent was in the 2006 'Casino Royale'. He has since starred as Bond in 'Quantum of Solace' and 'Skyfall'. He is expected to appear once again on screen in 2015 for 'Bond 24'

Greg Williams/Getty Images
He also revealed that the band Bastille had impressed him at a charity concert he attended recently. Singer Ellie Goulding invited him along, Mr Miliband said.
Reuse content