Chuka Umunna has emerged as one of the frontrunners in the race to become the next Labour leader, and is doing nothing to discourage the growing speculation that he will throw his hat into the ring.
Unlike rival Liz Kendall, he did not confirm today that he will be running for the leadership. But there were plenty of signs that such an announcement cannot be far away.
The TV appearance
Mr Umunna was given a prime billing on the BBC's Andrew Marr Show today, and there were many thinking it was to make a big announcement.
He left viewers guessing, however, only committing that he "certainly intends to play the fullest part I can in rebuilding the party" but that it was "too early to say".
The endorsement
Going on Andrew Marr, Mr Umunna appeared on the red sofa alongside Lord Mandelson, the architect of New Labour's three successful election campaigns under Tony Blair.
So it's a strong endorsement when, asked by Marr if he thought the man sitting next to him was "his kind of candidate", Lord Mandelson replied: "I think he'll get there [into Government]."
The walkabout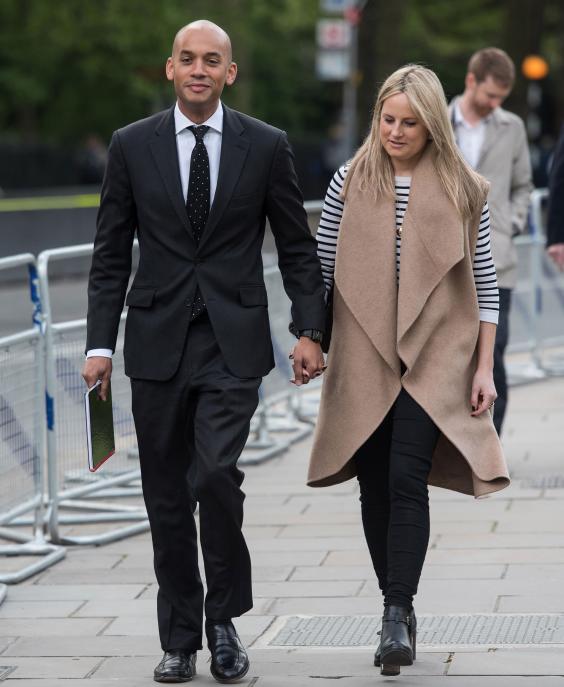 On his way to Millbank for his TV appearance, Mr Umunna was conveniently photographed in full statesmanlike-mode, walking hand-in-hand with his girlfriend, Alice Sullivan.
The appearance before photographers was reminiscent of David and Samantha Cameron in the days surrounding the election, or Ed and Justine Miliband presenting a united front outside their London home yesterday.
The Sunday newspaper article
No campaign to get your name out there ahead of a leadership battle is complete without a big article for a Sunday newspaper – and Mr Umunna's featured prominently in an eight-page election special in the Observer under the headline: "Where Labour went wrong – and what we must do to put it right".
Who will be the next Labour leader?
Who will be the next Labour leader?
1/7 Andy Burnham

Andy Burnham has promised to restore the party's "emotional connection with millions of people," if elected

Getty Images

2/7 Mary Creagh

Mary Creagh has called on her party to win back "Middle England"

Getty Images

3/7 Liz Kendall

Shadow health minister Liz Kendall is seen as a Blairite

PA

4/7 Yvette Cooper

Shadow home secretary Yvette Cooper became the fourth person to join the Labour leadership race

AFP/Getty

5/7 Tristram Hunt

Tristram Hunt, the shadow Education Secretary, has said he will not run for the Labour leadership as he had not gathered the required nominations of 35 MPs. He has instead endorsed the moderniser Liz Kendall.

Getty Images

6/7 Dan Jarvis

One of the favourites to succeed Ed Miliband as Labour leader – ex-Army paratrooper Dan Jarvis – has ruled himself out, saying he won't do it because of his children

Getty

7/7 Chuka Umunna

Chuka Umunna dropped out of the Labour leadership contest just three days after he announced he was in the running

YouTube
In the article, he says "Ed [Miliband] was too hard on himself in assuming all the responsibility for the scale of our defeat", but adds that the party "must channel our disappointment into rebuilding and renewal". The implication seems to be that Mr Umunna would be at the centre of that process.
The soundbite
"We can do this in five years if we make the right decisions now and present that aspirational and compassionate case to the British people which we are so good at. We can do this."
The leadership would, presumably, be one of those decisions.