"Stop voting. Stop pretending. Wake up. Be in reality now. Why vote? We know it's not going to make any difference," ranted Russell Brand. The comedian's appeal, less a call to apathy and instead "absolute indifference and weariness and exhaustion from the lies, treachery, deceit of the political class in the UK" hit a nerve.
Young people don't vote. According to the Electoral Commission, the past four general elections have recorded the lowest ever voter registration rates, with millions staying away from the polls and young people especially absent from the voters' register. According to 2014 commission figures, 70.2 per cent of 20 to 24-year-olds registered to vote compared with more than 95 per cent of those over retirement age.
In 2010, only 44 per cent of 18- to 24-year-olds voted in the general election compared with 76 per cent of people aged 65 and over. Sharp rises in student fees, cuts to youth services and uncertainties over housing and jobs have left young people feeling overlooked and ignored by the political climate.
Election Analysis: The Key Voters
Election Analysis: The Key Voters
1/6 Settled Silvers

These are the comfortably-off over-60s, still in work or drawing a decent pension – or both – who are enjoying their entitlements such as the Winter Fuel Allowance, free bus passes and free TV licence. They are worried about immigration and Europe. Both the Conservatives – who are pledging to keep benefits for wealthier pensioners – and Ukip want their votes

Micha Theiner

2/6 Squeezed Semis

Slightly older than the Harassed Hipsters, they are the second key group for Labour's family-focused election strategy. They are married couples on low to middle incomes who own unpretentious semi-detached homes in suburban areas. In 2001, these were the Pebbledash People sought by the Conservatives. Now the pebbledash is gone and a modest conservatory has been built at the back

Micha Theiner

3/6 Aldi Woman

In 1997 and 2001 she was Worcester Woman – a middle-class Middle Englander shopping at Marks & Spencer and Waitrose. Today, the age of austerity means she still goes to Waitrose for her basic food shop but cannily switches to Aldi for her luxury bargains such as Parma ham and prosecco. Identified by Caroline Flint, she is a key target of both Labour and the Conservatives

Micha Theiner

4/6 Glass Ceiling Woman

In her thirties or forties, she has an established career under her belt, perhaps in the "marzipan layer" – one position below the still male-dominated senior executive level. She is now, according to Nick Clegg, forced into making the "heart-breaking choice" between staying at home to bring up her children and going to work and forking out for high-cost, round-the-clock childcare

5/6 Harassed Hipsters

One of the two key groups identified by Labour as crucial to hand Ed Miliband the keys to Downing Street. Well-paid professional couples, often with children, they live in diverse urban and metropolitan areas rather than the suburbs. More comfortably off than most swing voters, they are time poor – struggling to balance raising a young family with busy work schedules

Micha Theiner

6/6 Neo-Greens

These are mainly first-time voters, though some are in their twenties – students and digital-age generation renters helping to fuel the "Green Surge". Idealists, but with no tribal loyalty to any party, they are anti-austerity, middle class, living in urban areas. Despite studying at university or recently graduated, they are struggling to find decent jobs and want cheaper housing and a higher minimum wage

Micha Theiner
Fears are mounting this election that still fewer young people will make the effort to register before 20 April. A slew of schemes have been launched to encourage young people to become engaged in politics. Initiatives include smartphone apps, vlogging and social media campaigns aiming to revolutionise how young people think about politics.
Jazza John, digital manager at Bite the Ballot, a not-for-profit movement encouraging young people to vote, said: "The youth vote makes up over five million people. If all of these people went out to vote it could make for a real change. It is a fallacy that young people aren't bothered about politics. They care about lots of different issues such as the NHS, tuition fees and immigration, but often politics seems like a closed game."
Campaigning for youth engagement
1. National Union of Students (NUS)
The NUS is running a national competition involving the nation's 600 student unions to find ideas to get their members to vote. The best will receive up to £10,000 to fund events and projects. Student volunteers will also be knocking on doors and inviting their peers to get themselves on the electoral register.
2. Rock Enrol!
A government learning resource  to introduce registering and voting to school classes and youth organisations. The games and materials in the resource aim to inspire young people to discuss and debate what they care about whilst considering why they should register to vote.
3. Electoral Commission
The Commission is working in partnership with Facebook so that young users of the social networking site can now add a "Registered to Vote" life event to their timeline, which can be shared with their friends. The Commission launched a nationwide public-awareness campaign on 16 March.
4. Bite the Ballot
A not-for-profit group campaigning for schools and colleges to encourage young voter registration. Their Verto smart phone app aims to rebrand politics in an interesting, engaging way and help young people decide who to vote for. Their Democracy Day on 15 April will encourage young people to organise registration rallies and voter-engagement sessions.
5. Youth Counts! Democracy Challenge
A programme for young people developed by UK Youth and members of UK Youth Voice, a national steering group of young people from all over the UK. It uses a range of imaginative activities to engage participants in discussions about democracy, registering to vote and their role as active citizens.
6. VInspired
This charity are running a #SwingtheVote campaign in which 10 YouTubers discuss 10 different issues that appeal to young voters over 10 weeks until 20 April. The videos aim to steer clear of party-political jargon and give young people straight answers to their voting queries.
7. The League of Young Voters
 A UK-wide campaign to get  young people voting, The League of Young Voters is helping people decide who to vote for through a "Vote Match" quiz. It is also training and supporting Young Voter  Champions to campaign and mobilise people locally, as well as  encouraging young people to  share political messages, stories  and ideas in creative ways.
8. Votes@16
A national campaign aimed at changing UK law to allow teenagers to vote at 16. Young people are encouraged to email  and lobby their MPs, organise debates and run their own campaigns either locally, through their schools or at university.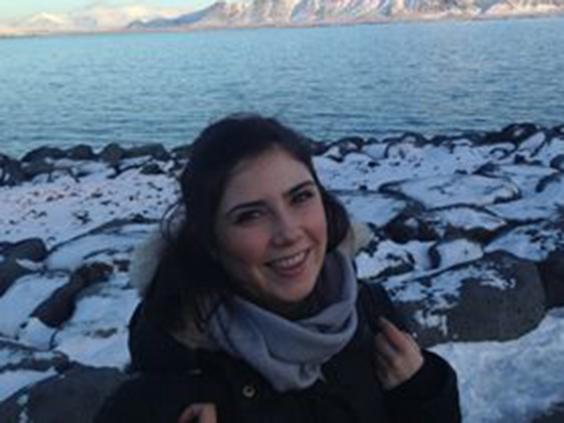 Vox pop
1. Gary Patterson, 25, student at Strathclyde: "I think there need to be more powers given to the Scottish parliament; another concern is tackling poverty which I don't think is being debated enough at a UK level. The work by Bite the Ballot, NUS and student unions in encouraging voter registration has been brilliant."
2. Jack D'Arcy
24, Kidderminster
"I've voted at every single opportunity since I turned 18. I will be voting for an independent candidate for the Health Concern Party. I think voter campaigns are a great idea, especially the BBC Three forums where you can see the differences in party policy."
3. Jazmin Kapotsha
22, Bristol
"I don't know who I'll be voting for just yet. I don't have a clear enough understanding of each party's policies. I know that there's a big push to get young people to vote, but I haven't really had any involvement with any of the campaigns – I would have voted anyway."
4. Grant Costello
22, student at Aberdeen University
"I'll be voting for the SNP. I think it is the only party which is willing to fight for more Scottish powers at Westminster. I was heavily involved with the 'Votes at 16' campaign, and the SNP was one of the first parties to get behind it."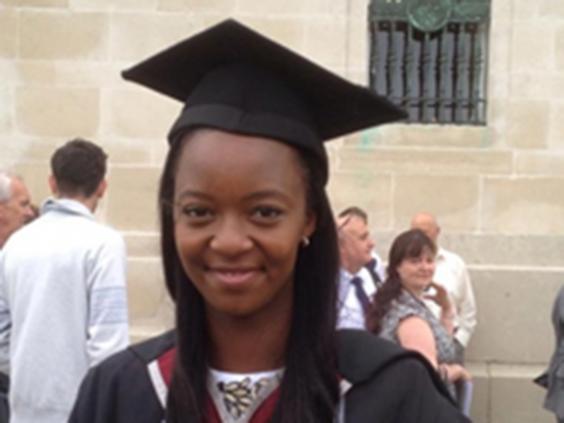 5. Alex Taylor
22, Stone, Staffordshire
"My entire family has always voted Labour and I don't expect that will change. I haven't heard of any of the campaigns that are going on, but anything that gets young people voting is a good thing."
6. Daisy Henderson
22, Bournemouth
"I've decided not to vote because I don't feel as though I know enough about politics and the different parties. It's confusing. I haven't heard about any of the campaigns, but I think campaigns over Facebook are ridiculous and patronising." 
7. Emily Packer
22, Sussex
"I don't really have an answer to why I'm not voting other than I don't understand any of it. I've not heard about any campaigns and never really paid attention to the news or to politics. It doesn't interest me."
8. Sian Hughes
21, Irvine, Perthshire
"I will be voting SNP as I don't feel properly represented at Westminster. The referendum really got young people engaged and there was a real effort made through youth organisations and campaigns to let them know they have a say and are important."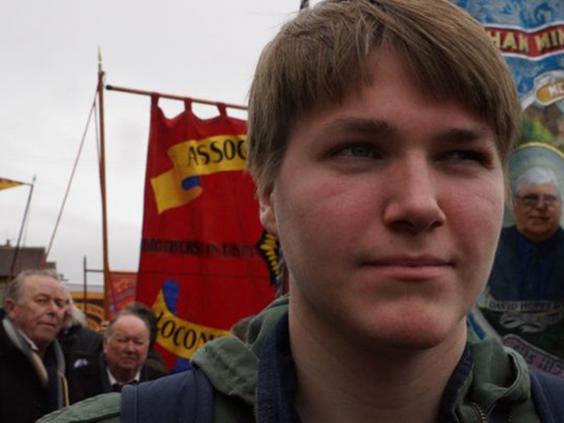 9. Lizzi Curle
23, Tunbridge Wells
"I'm largely undecided … I'm not particularly convinced by any of the larger parties. I voted Lib Dem last time and feel let down. I've heard of some of the young voter campaigns but I haven't really had any personal experience."
10. Tom Scott
19, Sheffield
"I will be voting but I'm torn between the Greens and Labour. I've heard of some of the campaigns. I think their needs to be more focus on getting young people to vote. As we become more independent we really need to start thinking more about our future."
Alexandra Sims
Reuse content