David Cameron is considering making Theresa May Foreign Secretary if he is still Prime Minister after the general election, putting in place a hard-headed negotiator in Brussels ahead of an EU referendum, The Independent on Sunday has learnt.
In his speech to the Conservative spring conference in Manchester yesterday, the Prime Minister lavished praise on his "brilliant" Home Secretary who had brought crime down to record lows and "told Abu Hamza to sling his hook".
If she replaces Philip Hammond in a post-election reshuffle, Mrs May would be regarded as "Britain's answer to Angela Merkel", say government sources, in what would be an increasingly hostile Brussels environment for the UK government when a referendum on EU membership is called. The reshuffle would depend on many factors – including the make-up of any coalition, and the threat of the Liberal Democrats red-lining a referendum.
2014 Right-Wing Power List - Top 25
2014 Right-Wing Power List - Top 25
1/22 1. Nigel Farage

A still from the Paddy Power advertisement

2/22 3. George Osborne

On 30 September, at the Tory conference in Birmingham, the Enterprise Forum hosted an invitation-only reception with the CBI and George Osborne

Getty

3/22 4. Boris Johnson

Boris Johnson argued that he could perform both roles as MP and Mayor

AFP/Getty Images

4/22 5. Lynton Crosby

Lynton Crosby has told ministers to stop announcing minor policies which distract from the party's core messages

Tal Cohen/Rex Features

5/22 6. Theresa May

Home Secretary Theresa May will outline plans to curb extremists' freedom of speech (Getty)

Getty

6/22 7. Philip Hammond

Foreign Secretary Philip Hammond says the killing of James Foley is an "utter betrayal of our country, our values and everything the British people stand for"

Getty

7/22 8. Sajid Javid

Baroness Warsi described Culture Secretary Sajid Javid as 'the only non-white person' in the Cabinet

Getty

8/22 9. Jeremy Hunt

Health Secretary Jeremy Hunt

Getty

9/22 10. Lord Ashcroft

Lord Ashcroft

PA

10/22 11. Samantha Cameron

Samantha Cameron: a high-flyer with a wealthy background

Getty Images

11/22 12. Michael Gove

Durham Free School had earlier been praised in the Commons by Mr Gove

Getty Images

12/22 13. William Hague

William Hague

Getty

13/22 14. Michael Fallon

Rex

14/22 15. Grant Shapps

Grant Shapps was mocked over the 'beer and bingo' ad

15/22 16. Edward Llewellyn

16/22 17. Chris Grayling

Chris Grayling, the Justice Secretary

Rex

17/22 18. Iain Duncan Smith

Iain Duncan Smith

Getty Images

18/22 19. Nicky Morgan

New education Secretary Nicky Morgan

Getty

19/22 20. Eric Pickles

Eric Pickles is often to be seen down at the RSPB's Rainham Marshes nature reserve in Kent

Getty

20/22 21. Oliver Letwin

Getty

21/22 24. Francis Maude

Francis Maude, Minister for the Cabinet Office

EPA

22/22 25. Patrick McLoughlin

Patrick Mcloughlin is considering using taxpayers' money to build homes around the HS2 line

Getty Images
The move could also stifle Mrs May's chances of building a support base among Conservative MPs ahead of a possible leadership contest later in the Parliament. Despite this, Mrs May is unlikely to refuse the offer of one of the great offices of state. George Osborne, who is understood to still be interested in the leadership, has hinted he does not want to be Foreign Secretary and would likely remain Chancellor. Another rival, Boris Johnson, is set for a Cabinet post after his mayoral term ends in 2016. Sajid Javid is tipped as a possible successor at the Home Office.
Yesterday, with 40 days to go until polling day, Mr Cameron told his party the election was on a "knife-edge" with the choice between "Britain on the rise" under the Conservatives or "turning the clock back" under Labour. "It's about the chances your children will have," he said. "The jobs you will do. The security you will have. The kind of country we live in."
The Prime Minister mounted the most personal attack yet on  his opponent, describing Ed Miliband  as a "condescending, bossy, interfering Hampstead socialist" and a "hypocrite".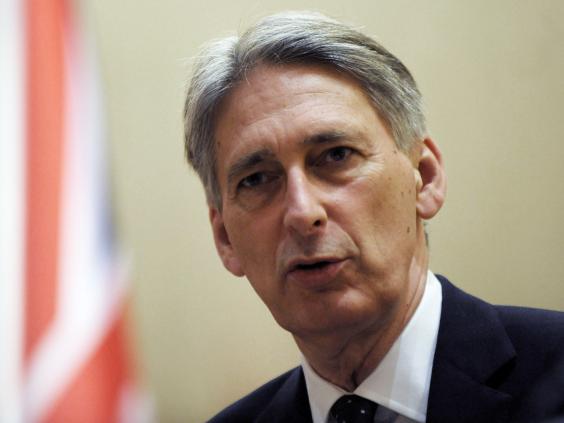 "I know what this role needs – and frankly, I don't think Ed Miliband has it. Some might say 'don't make this personal', but when it comes to who's Prime Minister, the personal is national ... the guy who forgot to mention the deficit could be the one in charge of our whole economy.  The man who is too weak to stand up to the trade unions at home could be the one facing down our enemies abroad. The leader who thinks eadership is climbing aboard the latest bandwagon – he could be the one taking the make-or-break calls in the middle of the night."
He claimed the Conservatives were "the real party of aspiration, of working people" while the mansion tax proved Mr Miliband's Labour party were a "bunch of hypocritical, holier-than-thou, hopeless, sneering socialists".
"I would say to everyone: when you're standing in the polling booth, when you make that mark with your pencil, you are writing our future in indelible ink." Mr Cameron said that while "sunlit uplands" was a slogan before he became Prime Minister, "today they're in sight".
Lucy Powell, vice-chairman of Labour's election campaign, said: "David Cameron has revealed himself as completely out of touch. There was no recognition that wages are down on average £1,600 since 2010, nor an apology for the NHS going backwards on his watch."
Reuse content