Ed Miliband declared that is "ready" to be prime minister as he launched Labour's manifesto but independent experts criticised the party's lack of clarity on the deficit.
Labour tried to reassure voters about its economic competence by trumpeting its pledge to balance the books and avoiding a "shopping list" of new policies. But the Institute for Fiscal Studies (IFS) said the party had left itself huge room for manoeuvre, so that spending cuts under Labour from next year could range from zero to £6bn. "We literally would not know what we're voting for if we voted for Labour," said Paul Johnson, the IFS director.
In pictures: Experts' predictions for the General Election - 11/04/15
In pictures: Experts' predictions for the General Election - 11/04/15
1/10 Andrew Hawkins (ComRes)

"Events last week have reinforced my prediction that the Tories will be the largest party. Ukip's slow puncture may help the Tories most, and Nicola Sturgeon may well fulfil her wish to keep David Cameron in No 10 by reducing Labour's Scottish MPs to numbers that could fit in a stretch limo."

Andrew Hawkins

2/10 Joe Twyman (YouGov)

"The national picture remains largely unchanged, but YouGov's Scotland polling shows the SNP at an all-time high. Only 44 per cent of Labour supporters felt Jim Murphy performed best in the first Scottish leaders' debate."

3/10 Ben Page (Ipsos MORI)

"I need to see a more decisive shift in the polls to think that Labour have definitely moved ahead of the Conservatives. There has been more good news for Labour than the Conservatives, with Ed Miliband's personal ratings improving. Still, a hung parliament remains the most likely option."

4/10 Rick Nye (Populus)

"No change."

5/10 Nick Moon (GfK)

"I haven't changed my broad view that the Tories will be the largest party, but Labour is likely to form a minority government. Last week's projection (Con 280, Lab 273) looks pretty likely to me. The risk for Labour was that, as decision time looms, voters might take ahold of nurse, but that may be mitigated by Miliband's showing in the debates."

6/10 Damian Lyons Lowe (Survation)

"Unchanged, except for an SNP uptick at Labour's expense. The SNP's surge in Survation's polling continues unabated. Nicola Sturgeon scored well in our debate polling."

7/10 Michelle Harrison (TNS)

"Despite all the sound, fury and bluster, there has been no game-changer. If anything, it's become even tougher for the major parties, with signs of a softening in Conservative support and continued evidence that the SNP will inflict major damage on Labour."

8/10 James Endersby (Opinium Research)

"Our latest polling figures, published today, show movement back towards the Conservatives (a two-point Tory lead). My prediction last week of a shaky sway back in favour of the Tories on election day holds fast; and with a hung parliament, who on earth knows who'll be able to form a government?"

9/10 Martin Boon (ICM)

"At the equivalent point before the 2010 election, our poll suggested 37 per cent for the Tories and 31 per cent for Labour, which more or less nailed the actual result. I think that campaigns mostly reinforce perceptions rather than change minds."

10/10 Lord Ashcroft (Lord Ashcroft Polls)

He refuses to make predictions. "My polls are snapshots, not predictions."

Rex
Labour promised to eliminate the deficit on day-to-day spending on public services "as soon as possible" before 2020. But it would "borrow for investment," which the IFS said could leave the UK with a £30bn deficit by 2020.
Labour insisted it was being more open about its plans than any opposition party in modern times. Launching the manifesto in Manchester, Mr Miliband said: "It is a plan which shows Labour is not only the party of change but the party of responsibility too."
He tried to turn the tables on the Tories, accusing them rushing out more than £20bn of unfunded spending commitments in recent days in "panic and desperation". Labour did not match David Cameron's pledge of an extra £8bn for the NHS by 2020.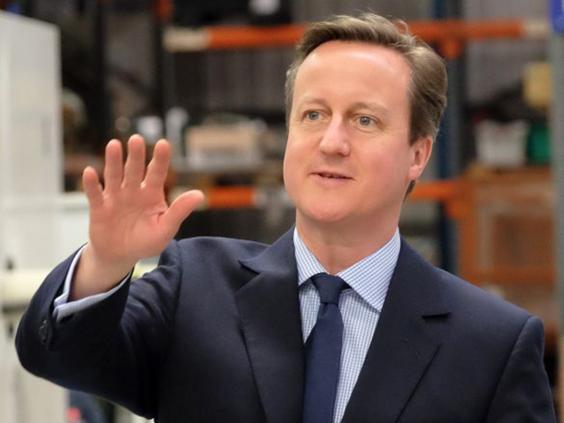 In a confident performance, Mr Miliband declared: "Over the last four-and-a-half years, I have been tested. It is right that I have been tested for the privilege of leading this country. I am ready. Ready to put an end to the tired old idea that as long as we look after the rich and powerful we will all be OK. Ready to put into practice the truth that it is only when working people succeed, that Britain succeeds."
Pledging to stand up to powerful  interests such as banks, energy companies and Rupert Murdoch, he asked voters: "Who do you want standing up for you? The answer will never be David Cameron because he is strong at standing up to the weak but always weak when it comes to standing up to the strong."
Mr Miliband insisted Labour would make cuts to ensure the deficit fell every year. But so far the party as identified only about £1bn of savings. He also said Scotland would be affected by cuts. The Scottish National Party claimed this contradicted statements by Jim Murphy, the Scottish Labour leader. A Scottish Labour spokesman said: "Jim Murphy and Ed Balls have always been very clear that we will balance the books in a fair way - through tax rises on the wealthiest few, making work pay to increase tax revenues, and making sensible savings. Jim has said this several times before and the Tories and Nationalists have reacted this way each time."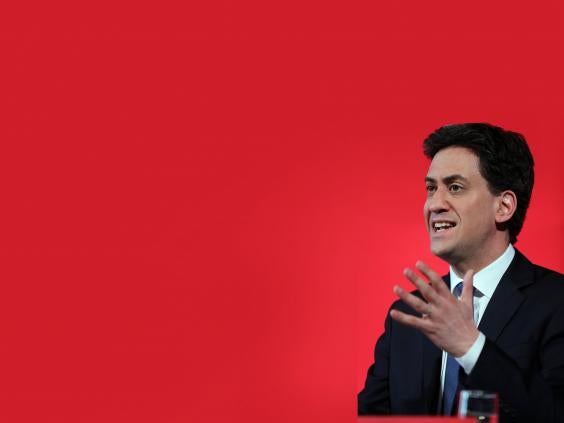 The Tories claimed Labour had left the door wide open for a £3,000 tax rise for every working family. While Labour pledged not to raise the 20p or 40p tax rates, the Tories said the party made no promise on the thresholds where they kicked in.
Mr Cameron said: "Labour is committed to running a budget deficit forever. So this is not a conversion to responsibility, it is a con trick and more borrowing would mean more taxes. So, frankly, it's the same old Labour and the same old mess that it produced the last time it was in government."
Reuse content