The former Prime Minister, Scottish MP Gordon Brown, has warned that the SNP will have a "chilling plan" for a second independence referendum.
Campaigning in Renfrewshire, Brown said the SNP only want more representation in Westminster so they can force a second referendum.
He said their mission was not to "deliver social justice" but "deliver chaos and constant crisis."
In footage captured by the Press Association, he quoted the SNP's candidate, Mhairi Black, for the constituency and said: "There is an SNP candidate in this constituency. She says vote SNP, get SNP MPs at Westminster and we will twist their arms and get another referendum."
"Remember what the SNP used to say - the referendum was once in a generation, then it changed a little to once in a lifetime, then it was once every 15 years and now when you ask Ms Sturgeon about this her answers are all evasion. She cannot give a straight answer to the question."
---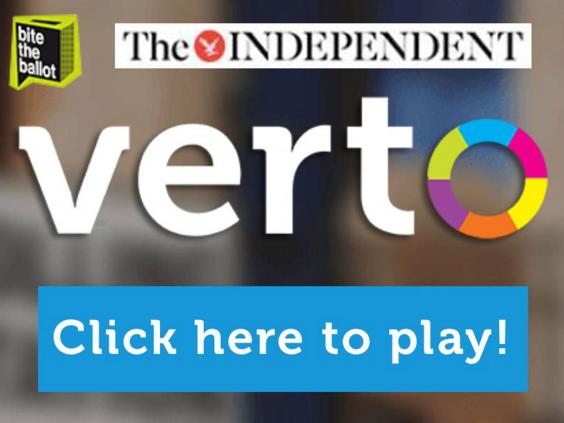 Are you undecided about who to vote for on 7 May? Are you confused about what the parties stand for and what they are offering? Take this interactive quiz to help you decide who to vote for...
---
During his speech, Brown insisted that being patriotic did not necessarily mean being nationalistic and Labour were the only party that could satisfy "proud, patriotic Scots desperate for change."
It comes as Nicola Sturgeon launched the SNP's "women's pledge" and said this election was "not about independence".
In pictures: Experts' predictions for the General Election - 19/04/15
In pictures: Experts' predictions for the General Election - 19/04/15
1/10 Andrew Hawkins (ComRes)

"I am thinking Labour will be the largest party. Cameron is making no headway and refusing the debate was a misjudgement. Even if the Conservatives are the largest party I cannot see how they can win enough seats to form a viable alternative to an Ed-led, three-way arrangement with the Lib Dems and SNP."

Andrew Hawkins

2/10 Joe Twyman (YouGov)

"Ed Miliband's performance at the challengers' debate could boost his ratings, and may result in a short-term boost for his party's fortune, but I think it unlikely to change the overall picture longer term."

3/10 Ben Page (Ipsos MORI)

"Labour had the better week, and Ed Miliband is improving his personal ratings from a low base, but neither of the two main parties is getting a majority in these numbers."

4/10 Rick Nye (Populus)

"Still no change."

5/10 Nick Moon (GfK)

"I agree with Rick [Nye, who said "no change" last week]. Most campaigns don't really see much change."

6/10 Damian Lyons Lowe (Survation)

"On the balance of Thursday's debate – I'm staying unchanged."

7/10 Michelle Harrison (TNS)

"The Conservatives and Labour have barely moved. The most notable event? The SNP hitting 52 per cent on the latest TNS Scotland poll. A key theme for this election is the impact of 'edge' politics on the centre."

8/10 James Endersby (Opinium Research)

"Our poll gives the Tories a four-point lead. It was carried out either side of Thursday's TV debate so we haven't seen the expected dent in Tory fortunes yet. The pattern we've seen for a while now appears to be unaffected by week-to-week events. If our figures hold fast, the Lib Dems would still be kingmakers as Tories plus DUP wouldn't equal 326 seats, but neither would SNP plus Labour. Both sides would need the Lib Dems to eke out a majority."

9/10 Martin Boon (ICM)

"We caused something of a kerfuffle this week with a Tory six-pointer. Looking back over the last four campaigns, on each occasion the incumbent government just failed to reach the vote share achieved on our first campaign poll. As I'm reaching for an answer, on that basis alone I'll go for 36 per cent for the Tories and 34 per cent for Labour."

10/10 Lord Ashcroft (Lord Ashcroft Polls)

He refuses to make predictions. "My polls are snapshots, not predictions."

Rex
She joined actor and campaigner, Elaine C Smith in Glasgow to launch the pledge which commits the party delivering policies that promote equality.
Sturgeon said: "SNP MPs at Westminster will stand up for gender equality at every turn. We will work for an end to austerity, for equal pay, more and better jobs and to end the barriers that still block the aspirations of too many women in Scotland and across the UK."
Reuse content