Labour will draw with the Conservatives for the number of votes received at next month's general election, according to a new poll.
An ICM Wisdom Index survey conducted for The Telegraph put the Tories just a tenth of percentage point ahead of Ed Miliband's party – both on 32 per cent.
If that were a true reflection of voter intention, the result would still heavily depend on where ballots were cast as the result depends solely on the number of Parliamentary seats won.
The figures suggest that Labour and the Tories are still struggling to get ahead, with less than four weeks left until the election.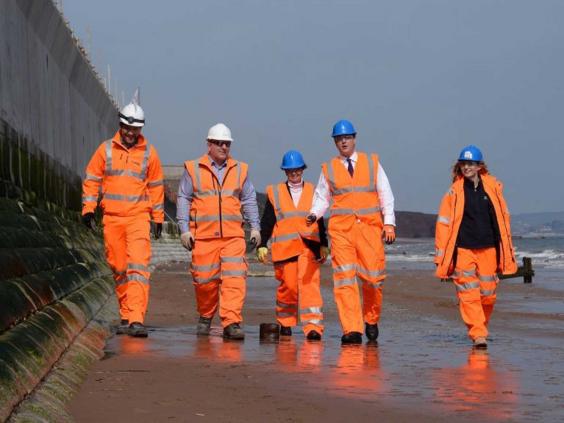 But the floundering Liberal Democrats could remain the third largest party in the Commons according to the poll of 2,000 voters, which put them ahead of Ukip after a surge in recent weeks.
Behind-the-scenes talks have already started to sound out coalition possibilities in the ever more likely event of another hung Parliament.
Andrew Hawkins, the chairman of ComRes, said his company's polling data still suggests that outcome.
"The underlying data suggests that things are moving at a tectonic rate - very, very slowly - in the Tories' favour," he told The Independent.
"I don't think it will be enough to win a majority – it;s just not going to happen.
"It's about as likely as Nigel Farage crossing the floor to join the SNP."
In pictures: Experts' predictions for the General Election - 04/04/15
In pictures: Experts' predictions for the General Election - 04/04/15
1/10 Andrew Hawkins (ComRes)

"My position has moved: no party can win a majority now. I have also shifted in favour of the Conservatives winning more seats than Labour. That, however, assumes that the current Tory momentum is maintained and that they don't do anything daft or careless between now and polling day. But the underlying pattern is distinctly in their favour." (In January he predicted Labour would be the largest party, possibly with a small majority.)

Andrew Hawkins

2/10 Joe Twyman (YouGov)

"Probably: a 'well hung parliament'. Possibly: Conservatives winning most votes and seats, thanks, in part, to SNP gains at Labour's expense. Speculation: Conservatives unable to form another coalition, not having enough seats with just the Lib Dems, but Labour better placed with SNP and Lib Dems – albeit informally." (In January Twyman said: "Gun to my head? Labour minority government.")

3/10 Ben Page (Ipsos MORI)

"Stuck in 'too close to call' mode still, made harder by the way votes translate into seats in Parliament. If the parties remain neck and neck, Labour might just end up with more seats, but not a majority. We still have weeks of campaign to go and no clear picture for the marginals, where the polling that is being done suggests a lot of local variations that have plenty of potential to surprise us in May." (Last time Page said it was a "mug's game" to make predictions four months before an election.)

4/10 Rick Nye (Populus)

"Since January, the Conservatives have clearly improved on the polls relative to Labour to the point where I'd expect the Conservatives to win the most seats as well as the most votes 7 May. What's less clear is whether the Conservatives would be able to form a government. (In January Nye expected a hung parliament in which Labour would win most seats but not necessarily most votes.)

5/10 Nick Moon (GfK)

"Something would need to change dramatically for there to be any chance of a one-party majority government. My guess: the Tories will be largest party, but some way short of forming even a two-party coalition. A Labour minority government seems most likely, but I won't be putting money on it." (Prediction unchanged since January.)

6/10 Damian Lyons Lowe (Survation)

"On Survation's public polling, Ed Miliband remains the person most likely to form the next government. However, he's far from the workable majority figure required [321]. Friday 8 May will remain a day of deals and discussions with other parties to form the next government." (In January he expected Labour to be the largest party in a hung parliament, by 40-50 seats over the Conservatives.)

7/10 Michelle Harrison (TNS)

"It's less a case of who wins but who can scrape over the line. Labour polls better on the NHS; the Tories poll better on the economy. Can any claim additional territory from the other over the remaining weeks? Probably not. But our polls show that the public thinks the Tories will be the largest party. In the absence of a firm lead, I'll go with the wisdom of crowds."

8/10 James Endersby (Opinium Research)

"Despite the recent weekly statistical ties, we've witnessed the faint whispers of movement in the air and a slow, unsteady and shaky sway towards the Tories. How this shift plays out over the coming weeks obviously depends on a huge number of factors. My call, if this holds fast and momentum gathers: Conservatives 288, Labour 267, SNP 45, Lib Dems 24, Plaid Cymru 3, Ukip 3, Greens 2." (In January he put Labour on 320 seats.)

9/10 Martin Boon (ICM)

"I'm tempted to say: how should I know? I'm just a pollster. But I feel that Miliband may just have raised himself from the grave, so I'll add a couple to where I had them before. Everyone else largely becalmed although, I see the Greens disappearing from view and Ukip sliding a touch. Tories 34 per cent, Lab 32 per cent, Lib Dems 14 per cent, Ukip 12 per cent. I don't trust any academic model that translates vote shares into seats, so a seat projection from this is a pure and simple guess, which is Labour to be touching 300 seats with the Tories just behind." (In January Boon predicted Labour on 290 seats.)

10/10 Lord Ashcroft (Lord Ashcroft Polls)

He refuses to make predictions. "My polls are snapshots, not predictions."

Rex
Nick Clegg yesterday claimed Mr Cameron would he "held to ransom" by Ukip and "swivel-eyed" right-wing Conservative MPs if he forms a minority government.
The Prime Minister has not ruled out a post-election pact with Ukip and Nigel Farage said his party would back the Tories in exchange for an in-out EU referendum.
Amid speculation over a possible deal between Labour and the Scottish National Party, Mr Miliband emphatically ruled out a coalition last month.
Opposing parties pointed out that he stopped short of ruling out any other pact with the nationalists.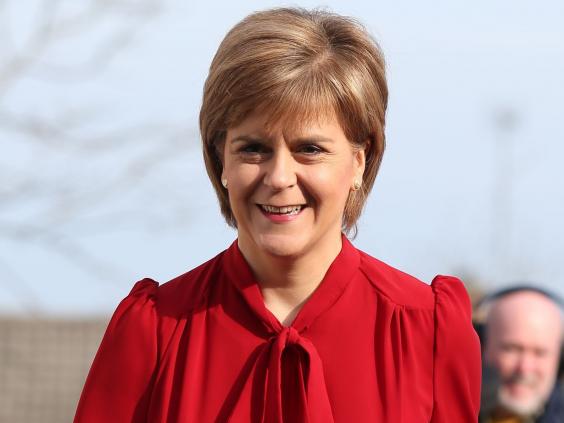 A "poll of polls" for The Independent showed Labour ahead on 34 points to the Conservatives' 32, with the rest of the competition lagging far behind on Saturday.
Ukip was on 15 points, ahead of the Liberal Democrats on nine and the Green Party on four.
The Independent has got together with May2015.com to produce a poll of polls that produces the most up-to-date data in as close to real time as possible.
Click the buttons below to explore how the main parties' fortunes have changed:
All data, polls and graphics are courtesy of May2015.com. Click through for daily analysis, in-depth features and all the data you need. (All historical data used is provided by UK Polling Report)
Reuse content