The prospect of an EU referendum is causing uncertainty for investors, and this represents a "heavy pebble" placed in the scales of the British economy, the new chairman of Tesco has warned.
In an exclusive interview, John Allan criticised David Cameron's pledge to hold a vote as "the cart very firmly before the horse" because the promise of a referendum had come before any EU reforms had been negotiated.
The warning from a senior business figure to the Prime Minister will come as a blow to the Conservatives' key election pitch to promise a referendum and stave off a surge from Ukip. The Tesco boss also warned all political parties not to "lock the door and throw the key away" by implementing immigration controls that deterred skilled workers from abroad.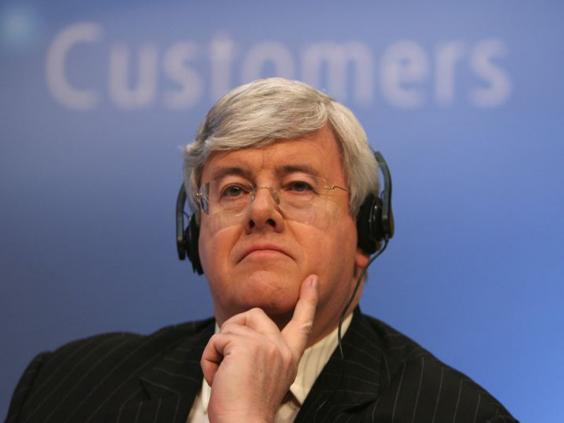 Mr Allan, who pointed out that he was not affiliated to any political party, also criticised Labour's key manifesto pledge of a mansion tax on homes worth over £2m, saying it was "pretty difficult to justify". He accused Ed Miliband's party of a lack of clarity on how the levy would work.
The Conservatives and Ukip have both pledged to hold a referendum in the next Parliament. Labour is opposed to a referendum without major changes in Britain's relationship with Brussels, while the Liberal Democrats, who are also against a vote, have left the door open to one as part of a potential coalition deal with the Tories.
Mr Allan became chairman of Tesco in March, after a turbulent time for Britain's biggest supermarket, battered by a surge in popularity of discount stores Aldi and Lidl and an accounting scandal last year. This week, Tesco is expected to announce that its profits plunged by two-thirds last year. Mr Allan is also chairman of the housing firm Barratt Developments and chairman of London First, a non-profit organisation that aims to push the capital as the leading place in the world to do business.
In a wide-ranging interview, Mr Allan said of the electoral climate: "Something that could make a difference is a perception that there is a real risk of the UK leaving the European Union. If people believe in a scenario where there is a Conservative government and they honour their pledge to hold a referendum in 2017, but the negotiations don't go well with the EU and, at the end of the day, that referendum is lost – I think that could have a bigger impact on people's investment decisions.
In pictures: Experts' predictions for the General Election - 19/04/15
In pictures: Experts' predictions for the General Election - 19/04/15
1/10 Andrew Hawkins (ComRes)

"I am thinking Labour will be the largest party. Cameron is making no headway and refusing the debate was a misjudgement. Even if the Conservatives are the largest party I cannot see how they can win enough seats to form a viable alternative to an Ed-led, three-way arrangement with the Lib Dems and SNP."

Andrew Hawkins

2/10 Joe Twyman (YouGov)

"Ed Miliband's performance at the challengers' debate could boost his ratings, and may result in a short-term boost for his party's fortune, but I think it unlikely to change the overall picture longer term."

3/10 Ben Page (Ipsos MORI)

"Labour had the better week, and Ed Miliband is improving his personal ratings from a low base, but neither of the two main parties is getting a majority in these numbers."

4/10 Rick Nye (Populus)

"Still no change."

5/10 Nick Moon (GfK)

"I agree with Rick [Nye, who said "no change" last week]. Most campaigns don't really see much change."

6/10 Damian Lyons Lowe (Survation)

"On the balance of Thursday's debate – I'm staying unchanged."

7/10 Michelle Harrison (TNS)

"The Conservatives and Labour have barely moved. The most notable event? The SNP hitting 52 per cent on the latest TNS Scotland poll. A key theme for this election is the impact of 'edge' politics on the centre."

8/10 James Endersby (Opinium Research)

"Our poll gives the Tories a four-point lead. It was carried out either side of Thursday's TV debate so we haven't seen the expected dent in Tory fortunes yet. The pattern we've seen for a while now appears to be unaffected by week-to-week events. If our figures hold fast, the Lib Dems would still be kingmakers as Tories plus DUP wouldn't equal 326 seats, but neither would SNP plus Labour. Both sides would need the Lib Dems to eke out a majority."

9/10 Martin Boon (ICM)

"We caused something of a kerfuffle this week with a Tory six-pointer. Looking back over the last four campaigns, on each occasion the incumbent government just failed to reach the vote share achieved on our first campaign poll. As I'm reaching for an answer, on that basis alone I'll go for 36 per cent for the Tories and 34 per cent for Labour."

10/10 Lord Ashcroft (Lord Ashcroft Polls)

He refuses to make predictions. "My polls are snapshots, not predictions."

Rex
"London has more regional and global headquarters than any city in the world and some of those headquarters could actually be moved relatively painlessly to places within the EU. You can't move factories easily, but you can move head offices.
"[But] it's the uncertainty that is the problem. It seems to me that the cart is very firmly before the horse. Logically, you would have started with 'these are the reforms we would like to see enacted within the EU' and then, at the end of the process, determine whether or not you've made enough progress and then decide if a referendum is necessary.
"It's a question of weighing up the pluses and minuses. This issue of the EU referendum and the uncertainty that it creates and the possibility that it could lead to Britain leaving the EU is a particularly heavy kind of pebble to put in the scales."
Mr Allan's comments came as Frans van Houten, chief executive of Dutch electronics group Royal Philips, said that the firm might reconsider investing in the UK if it voted to leave the EU. Mr van Houten told the Telegraph it would be "a real loss if the United Kingdom would not be part of Europe".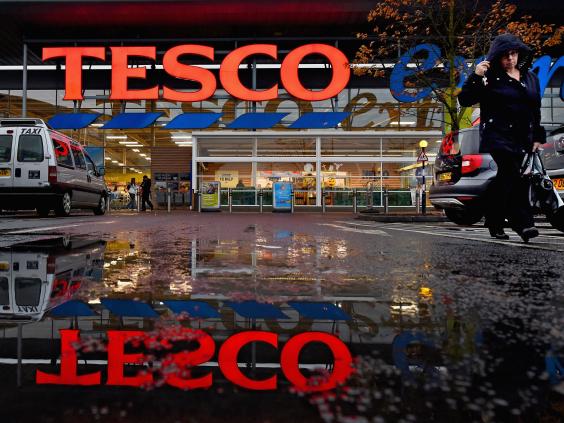 On Labour's plan for a mansion tax, Mr Allan said Mr Miliband and his party had been "very unclear about how that tax will work". He added: "That is a real issue for London, because it is actually going to be a London tax and bear upon an awful lot of people in London... if I were advising them on the implementation of the mansion tax... I would be arguing for adapting council tax to have more bands so people who have very expensive houses pay more. But [as to] putting another tax, and particularly at a penal rate on top of that – it's pretty difficult to justify."
On immigration, Mr Allan said: "All the political parties have been spooked by Ukip into making commitments on immigration. There are problems... that need to be sorted out, but I think the answer is not to lock the door and throw the key away."
Mr Allan did not sign the letter from 103 business leaders to The Daily Telegraph earlier this month supporting the Tories and warning that a Labour government would be bad for British business and the economy. He said: "Companies have to work with whatever the government of the day is going to be and I don't think they should choose sides in a party sense … I am not a member of any political party. I would regard myself as being somewhere pretty close to the centre."
---
The Independent has got together with May2015.com to produce a poll of polls that produces the most up-to-date data in as close to real time as is possible.
Click the buttons below to explore how the main parties' fortunes have changed:
All data, polls and graphics are courtesy of May2015.com. Click through for daily analysis, in-depth features and all the data you need. (All historical data used is provided by UK Polling Report)