Nigel Farage was told he "should be ashamed" for lashing out at foreigners living in Britain with HIV during the TV leaders debate.
The Ukip leader condemned "health tourists" for coming to the UK to use the NHS to be diagnosed with HIV and then receiving the £25,000 per year in treatment.
It drew an angry reaction from Leanne Wood, the leader of Plaid Cymru, who attacked Mr Farage for "dangerous scaremongering", while Ed Miliband tweeted he "should be ashamed".
It was the most mentioned moment on Twitter during the two-hour live TV debate between the seven party leaders, drawing widespread criticism.
Speaking about the burden that immigrants and "health tourists" place on the NHS, Mr Farage said: "Here's a fact, and I'm sure other people will be mortified that I dare to talk about it.
"There are 7000 diagnoses in this country every year for people who are HIV positive, but 60 percent of them are not for British nationals.
"You can come into Britain, from anywhere in the world, and get diagnosed with HIV, and get the anti-retroviral drugs which cost up to £25,000 per year per patient.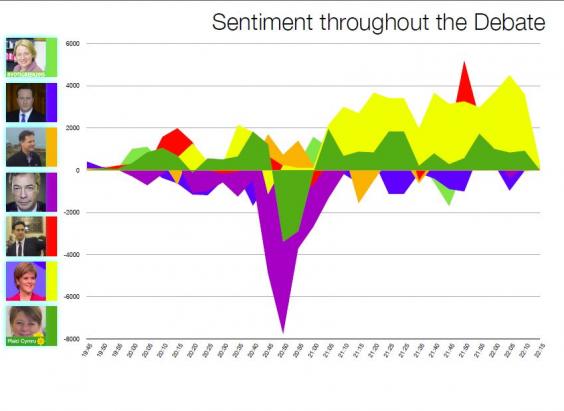 "I know there are horrible things happening in many parts of the world, but we need to put the system there for British families who have paid into it for decades."
Ms Wood, who was next in turn to answer the question, drew the first audience applause with this response: "This kind of scaremongering is dangerous; it divides communities and it creates stigma to people who are ill and I think you should be ashamed of yourself."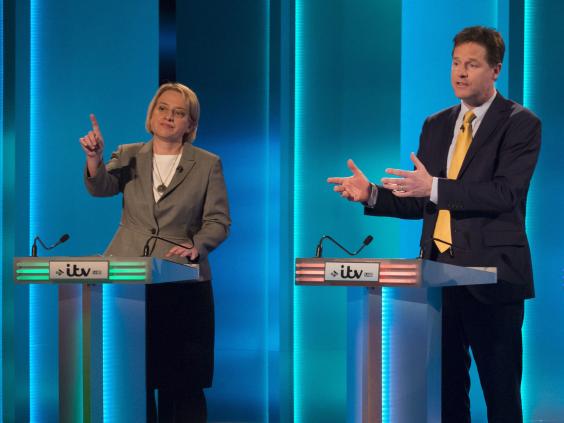 And Mr Miliband also voiced his disapproval, taking to Twitter to say: "I want to say, Nigel Farage's comment about the NHS and HIV was disgusting. He should be ashamed. The fact he isn't says so much."
However Ukip's immigration spokesman Steven Woolfe defended Mr Farage, insisting he was "only mentioning a fact" and said he had sent out a "very clear message" about Ukip's policy on the NHS.
Mr Farage's comments did not go down well on Twitter:
Always reluctant to offer a political view, but Farage is a dick!

— Gary Lineker (@GaryLineker) April 2, 2015
Not sure "Tough on AIDS victims" is going to be a popular campaign slogan. #LeadersDebate

— Charlie Brooker (@charltonbrooker) April 2, 2015