Ed Miliband needs any help he can get to boost his chances of becoming Prime Minister.
That is why the Labour party yesterday wheeled out its most successful leader Tony Blair, who won three straight elections for the party.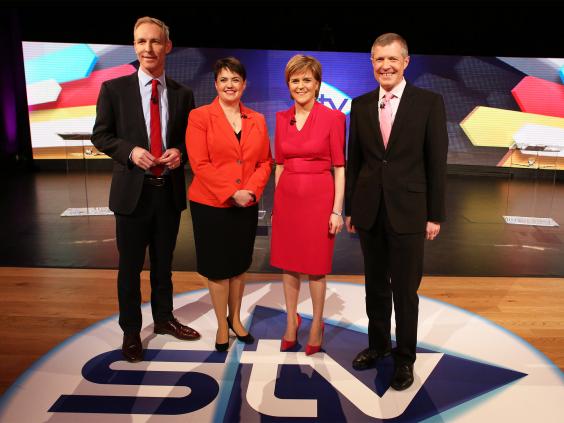 The former Prime Minister and the current Labour leader have well-known differences but those are nothing compared to the gap between Mr Miliband and the woman who declared she will help him into Number 10 last night: Nicola Sturgeon.
It is becoming increasingly confusing for voters who her preference for Prime Minister is. Last week a leaked Whitehall memo claimed she had told the French Ambassador she would "prefer" David Cameron to return to Number 10, although she denied she had ever expressed such a view.
But the SNP leader and Scotland's First Minister used last night's TV debates with her Scottish rivals to state her preference for Mr Miliband, repeating her call to Labour to work with the SNP to shut David Cameron out of Downing Street.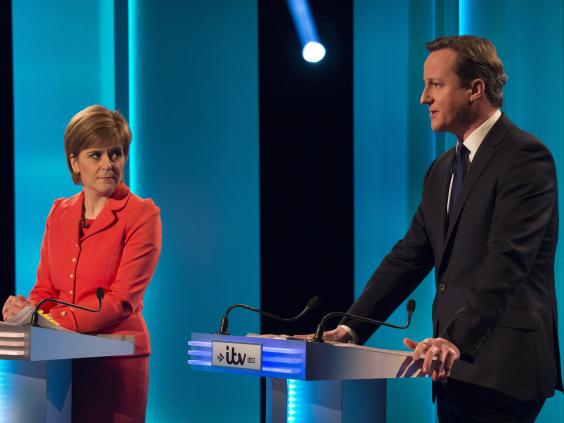 Asked by Scottish Labour leader whether she wanted to see Mr Miliband become Prime Minister, Ms Sturgeon replied: "I don't want David Cameron to be Prime Minister; I'm offering to help make Ed Miliband prime minister."
"If there is an anti-Tory majority in the House of Commons after the election, even if the Tories are the biggest party we will work with Labour to keep David Cameron out of Downing Street."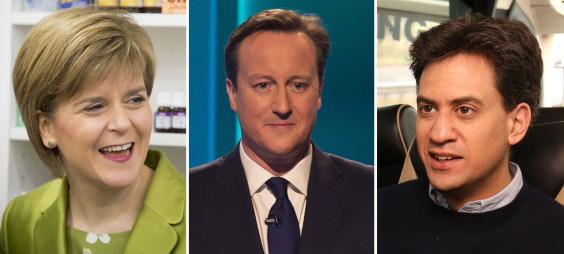 But her offer of help was rudely rejected: "Nicola, we don't need your help," Mr Murphy shot back. "What we need is people north and south of the border, people in Scotland, people in England and people in across Wales coming together to kick out an out of touch government.
"The only way to lock out the Tory party is to give the keys to the Labour Party. That's the only way of preventing a Tory government."
"You can protest against the Tories with all sorts of parties, but there is only one guaranteed way of replacing them - that's with Labour.
"This is a two for the price of one election: You can vote SNP and you get David Cameron thrown in for free, or you can vote Labour and you can throw David Cameron out for good."
The Scottish Conservative leader also claimed the SNP and Ms Sturgeon were "desperate" to work with Mr Miliband and put Labour into government.
Ms Davidson said that was because the First Minister believed having the Labour leader as Prime Minister would be "good for independence", adding: "Ed Miliband is weak, he's not up to being prime minister and she's going to be pulling the strings."
Meanwhile Mr Rennie branded the exchanges as "immature" and said: "What we need to do is reflect what voters cast on May 7 and what we have sought to do in government is to bring stability to the country, return the country to recovery with the economy and do it fairly, that's what our ambition has been.
"We will work with other parties in order to do that, to bring that stability, I just wish the other parties would adopt the same approach, I think that's the mature approach to politics, the pragmatic approach to politics that people want in this country."
The Independent has got together with May2015.com to produce a poll of polls that produces the most up-to-date data in as close to real time as possible.
Click the buttons below to explore how the main parties' fortunes have changed:
All data, polls and graphics are courtesy of May2015.com. Click through for daily analysis, in-depth features and all the data you need.  (All historical data used is provided by UK Polling Report)
Reuse content