Labour has faced charges of hypocrisy after it accepted nearly £400,000 from an accountancy giant accused of promoting widespread tax avoidance.
The donation by PricewaterhouseCoopers (PwC) emerged in the final round of party political donations published by the Electoral Commission ahead of the general election in May.
They showed the Conservatives collected £8,345,687 for their election war-chest in the last quarter of 2010. Labour received £7,163,988 although Ed Miliband's party received a further £3,724,492 in public money.
Gifts to the Liberal Democrats amounted to £3,038,500, giving the party a record yearly total, while Ukip reported £1,505,055 and the Greens £248,520.
Election Analysis: The Key Voters
Election Analysis: The Key Voters
1/6 Settled Silvers

These are the comfortably-off over-60s, still in work or drawing a decent pension – or both – who are enjoying their entitlements such as the Winter Fuel Allowance, free bus passes and free TV licence. They are worried about immigration and Europe. Both the Conservatives – who are pledging to keep benefits for wealthier pensioners – and Ukip want their votes

Micha Theiner

2/6 Squeezed Semis

Slightly older than the Harassed Hipsters, they are the second key group for Labour's family-focused election strategy. They are married couples on low to middle incomes who own unpretentious semi-detached homes in suburban areas. In 2001, these were the Pebbledash People sought by the Conservatives. Now the pebbledash is gone and a modest conservatory has been built at the back

Micha Theiner

3/6 Aldi Woman

In 1997 and 2001 she was Worcester Woman – a middle-class Middle Englander shopping at Marks & Spencer and Waitrose. Today, the age of austerity means she still goes to Waitrose for her basic food shop but cannily switches to Aldi for her luxury bargains such as Parma ham and prosecco. Identified by Caroline Flint, she is a key target of both Labour and the Conservatives

Micha Theiner

4/6 Glass Ceiling Woman

In her thirties or forties, she has an established career under her belt, perhaps in the "marzipan layer" – one position below the still male-dominated senior executive level. She is now, according to Nick Clegg, forced into making the "heart-breaking choice" between staying at home to bring up her children and going to work and forking out for high-cost, round-the-clock childcare

5/6 Harassed Hipsters

One of the two key groups identified by Labour as crucial to hand Ed Miliband the keys to Downing Street. Well-paid professional couples, often with children, they live in diverse urban and metropolitan areas rather than the suburbs. More comfortably off than most swing voters, they are time poor – struggling to balance raising a young family with busy work schedules

Micha Theiner

6/6 Neo-Greens

These are mainly first-time voters, though some are in their twenties – students and digital-age generation renters helping to fuel the "Green Surge". Idealists, but with no tribal loyalty to any party, they are anti-austerity, middle class, living in urban areas. Despite studying at university or recently graduated, they are struggling to find decent jobs and want cheaper housing and a higher minimum wage

Micha Theiner
The Labour income included a donation of £386,605 from PwC, which covers staff seconded by the company to work with shadow ministers.
Although the Tories received similar support in the run-up to the last election, the donation was an embarrassment to Labour as the Commons public accounts committee this month attacked the company for "promoting tax avoidance on an industrial scale".
The PAC's chairman, Margaret Hodge, said then that it was "inappropriate" for PwC staff to be seconded to work in the offices of Labour frontbenchers.
The Labour MP Austin Mitchell, a PAC member, said: "This a kind of softening up process to make us more amenable to the tax avoidance work and advice that PwC are doing."
A Labour spokesman said the company's secondees did not influence party policy but enabled it to scrutinise Government actions better.
But the Conservative vice-chairman Bob Neill said: "Labour's hypocrisy is laid bare. They are only too happy to publicly lambast companies but in private are happy to benefit from donations from them."
The three biggest donations in the reporting period were all from trade unions to Labour, with Unison handing over £1,384,289 to the party, Unite donating £1,336,570 and GMB £1,088,810.
The Tories said union bosses were writing out cheques in exchange for writing the party's manifesto, but Labour retorted that money from trade unions only represented 27 per cent of its income in 2014.
By contrast, the Conservative Party's largest donations came from wealthy individuals. The largest single sum was £500,000 given by Trailfinders founder Mike Gooley, while former BMI chairman Lord Glendonbrook gave £334,000 and property tycoon David Rowland donated £322,700.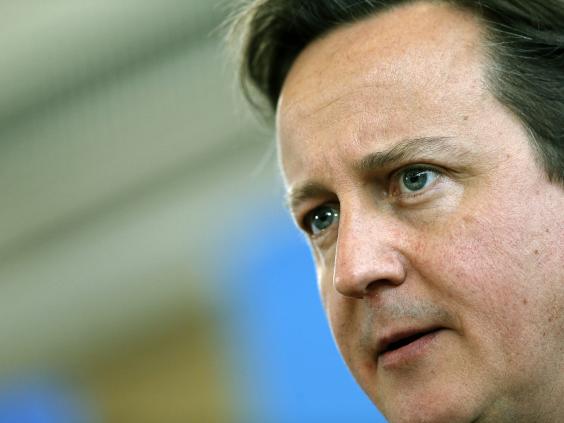 The Tories were also given £2m by hedge funds or the executives associated with them. Conservative peer Lord Farmer, the director of hedge fund RK Capital Management, donated £286,500, while party treasurer James Lupton, the managing director of Greenhill, gave £254,300.
A further £4m of Conservative Party funding came from donors who had attended private dinners with David Cameron or other senior ministers, Labour said.
Jonathan Ashworth, the shadow Cabinet Office minister, said: "The Tories are now the political wing of the hedge fund industry. The Tory election campaign is increasingly reliant on those who dine exclusively at the Prime Minister's top table and a select few from the world of finance."
Despite its claims to be the anti-establishment party, Ukip received £611,000 from insurance tycoon and former Tory donor Arron Banks, either directly or through his company Rock Services Ltd.
Other ex-Tory backers who gave money to Nigel Farage's party included Paul Sykes, who gave £21,266, Stuart Wheeler, who gave £53,128, and Robin Birley, who gave £50,000.
Labour calculated the latest figures took the total amount donated to Ukip by former Conservative Party backers to more than £5m.
Richard Desmond, the owner of the Daily Express, also donated £300,000 to Nigel Farage's party, while Ko Barclay, the son of Daily Telegraph owner Sir Frederick Barclay, gave £80,000. Mr Barclay, who has described himself as "pretty much anti-EU", runs the London-based property development firm Koian.
Overall, the Conservatives received the largest amount in donations in 2014, collecting £28.9m from supporters, compared with £18.7m for Labour, £8.2m for the Lib Dems, £3.8m for Ukip and £3.7m for the SNP.
Reuse content