Ukip shrugged off condemnation of its "British jobs for British workers" policy as it set out an economic platform underpinned by £25bn of savings from spending on the European Union, overseas aid, Scotland and the HS2 rail link. Nigel Farage's party said the money would pay for cuts to taxes, a boost for the NHS and a sharp increase in defence spending.
Anxious to turn the political spotlight back on its policies after weeks of torrid publicity about its general election candidates, the party targeted its pitch at lower and middle income voters equally disillusioned with the Conservatives and Labour.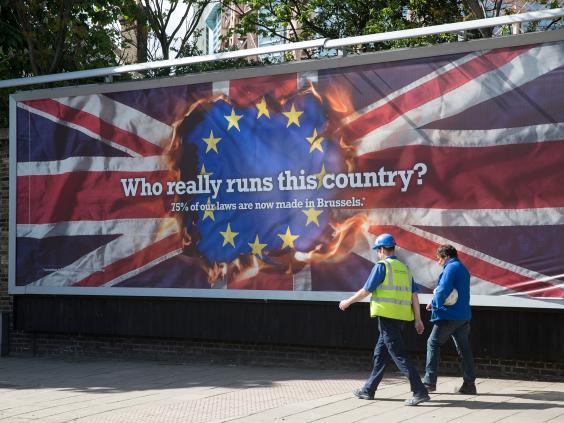 Its economic spokesman, Patrick O'Flynn, called for a moratorium on unskilled migration and a points system for immigrants to protect "working-class jobs".
He added: "Ukip proposes doing something else as well to address the wilful destruction of job opportunities for British job-seekers, especially those in working-class communities – granting employers the right to discriminate in their favour without fear of prosecution. You saw all hell broke loose when Nigel Farage talked about that policy."
Last week the Ukip leader provoked anger when he insisted laws barring discrimination on grounds of nationality or race were not required because race was no longer a significant issue in modern Britain. He stressed he was seeking to defend UK nationals of all colours against cheap competition for jobs from eastern European migrants.
Experts' predictions for the general election
Experts' predictions for the general election
1/10 Andrew Hawkins (ComRes)

Just as the polls in 2010 pointed to no overall majority for any party, the overwhelming evidence points to Labour either being the largest party or getting a small majority, probably below 20. The Lib Dems and SNP should each win between 25 and 35 seats, with single-figure wins for both Ukip and the Greens.

2/10 Joe Twyman (YouGov)

I predict it will be close. I predict a few tremors, though earthquakes are unlikely. I predict the eventual winner may not be the direct result of public opinion, but instead the outcome of political negotiations. It's too early to predict numbers given all the uncertainties surrounding (among other things) Ukip, the SNP and the Lib Dems. It is possible that it will be close between Conservative and Labour in terms of both votes and seats. The Lib Dems might retain 20-30 seats and the balance of power, despite small gains for the SNP, and at most half a dozen Ukip seats. Gun to my head? Labour minority government.

Rex

3/10 Ben Page (Ipsos MORI)

A mug's game for this election months away, but my predictions in order of likelihood: most likely a hung parliament or coalition of some kind, closely followed by either a small Labour majority or an equally small Conservative majority. Given how close the parties are, the unknown performance of Ukip in key marginals, the effect of incumbency on Lib Dem losses, the final size of SNP surge and so on, to be more precise is simply foolish! Professor Tetlock, who found that forecasts by experts were only slightly better than throwing dice, weighs heavily upon me!

Rex

4/10 Rick Nye (Populus)

I can see a hung parliament, where Labour is the largest party in terms of seats – though not necessarily in terms of votes, with the Lib Dems having 30 seats or fewer, the SNP having up to 20 seats and Ukip having no more than five seats. In short, it's going to get messy and stay messy for some time to come.

5/10 Nick Moon (GfK)

I can't recall there ever being an election more difficult to predict than this one. I'm confident no party will have an overall majority, with the Tories probably the largest party but no single partner for a viable coalition, with the Lib Dems on 25 seats, the SNP 20, Ukip three, and the Greens one.

6/10 Damian Lyons Lowe (Survation)

We might have expected a workable Labour majority, were it not for the wild-card rise of the SNP in Scotland. Survation's December Scottish polls suggest an almost complete wipeout by the SNP in Scotland and result in 40+ seat gains – mostly at Labour's expense. My current predictions are: Labour the largest party by 40-50 seats over the Tories, no overall majority; Tories 235-255 seats; Lib Dems 20-30 seats; SNP 30-40 seats – maybe held back from potential support level by opposition incumbency and tactical voting by pro-unionist voters. Finally, Ukip, 5-10 wins from Conservatives, including Rochester and Clacton, and potentially a single Labour-seat surprise.

7/10 Michelle Harrison (TNS)

The battleground over the next three months is at the kitchen table – the difference between what the statistics tell us about the economy, the experience that Britons are having of managing their household budgets, and where – and if – they believe politics can make a difference. In this regard, the disconnect with the major political parties is more interesting than the horse race.

8/10 James Endersby (Opinium Research)

Our first poll for 2015 shows Labour one point ahead [see above], but polls four months out from an election are snapshots, not predictions. It would be extremely unwise for a pollster to make a firm prediction now. At the moment, Opinium's estimate on polling day would be the Tories slightly ahead on vote share, but Labour slightly ahead on seats. These numbers are based on a uniform swing, with tweaks to Green and Ukip numbers based on local information: Labour 320 seats, Conservatives 271, Lib Dems 20, SNP 16, Plaid Cymru three, Greens two, Ukip four. A hung parliament with Labour potentially closer to a majority coalition than the Conservatives.

9/10 Martin Boon (ICM)

I've not recovered from the Scottish referendum campaign yet, and here we go with another wildcard strewn nail-biter. For me, Labour on 30 per cent will only fractionally nudge past their woeful 2010 showing – behind the Tories on 33 per cent – but enough to secure more seats (290 for Labour, 280 for the Tories) on boundary wackiness. The Lib Dems will secure 14 per cent of the vote and 35 seats; Ukip will also get 14 per cent, but that only gets them a couple of seats. As for Scotland, I'm bewildered, but as you asked I'll say 30 seats for the SNP, which wipes out a breathing-space victory in seats for Labour.

10/10 Lord Ashcroft (Lord Ashcroft Polls)

Declined to take part. His spokeswoman said: "As he has said many times, his polls are snapshots not predictions." Health warning: when The Independent on Sunday carried out a similar exercise in April 2010, at the start of that year's election campaign, eight out of eight pollsters predicted a Conservative overall majority.

Rex
The party yesterday called for an overhaul of the tax system under which the personal allowance is raised to at least £13,000 and a new 35p tax rate introduced between £42,285 and £55,000, at which point the 40p rate kicks in.
It said inheritance tax should be scrapped – a proposal which Mr O'Flynn said is "firmly rooted in traditional working-class values of self-improvement and family support".
In a move to outflank the Conservatives, who have refused to promise big increases in military spending, Ukip said it would raise the defence budget by at least £3bn a year. It would also increase spending on the NHS by the same amount.
Ukip insisted it would be able to pay for the commitments by slashing £25bn from current spending.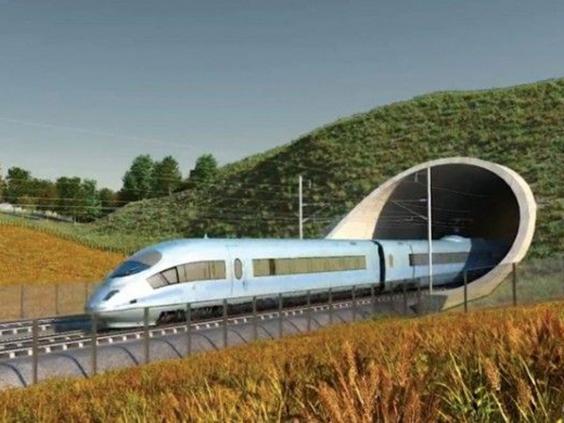 Its flagship policy of leaving the EU would save Britain £10bn a year, it claimed, while Ukip would slash international aid spending from £10bn to just £2bn. It would scrap the planned HS2 rail link between London and the Midlands, saving £15bn over the next five years, and save "several billion" by reducing payments to the Scottish parliament.
The plans were launched in the Greater Manchester constituency of Heywood and Middleton, which Ukip narrowly missed winning in a by-election last year.
Ukip platform: what they propose
Leave the EU, saving up  to £10bn annually.
Increase the personal  tax allowance to at least £13,000, and higher when finances allow.
Introduce a 35p "lower intermediate tax" so nobody pays 40 per cent until  they earn £55,000.
Scrap inheritance tax.
Restrict child benefit for future claims to the first  two children.
Raise defence spending by at least £3bn a year.
Slash foreign aid spending to £2bn.
Reduce UK taxpayer funding per head in Scotland to England's level, saving "several billion".
Abandon the HS2 "vanity project".
Reuse content