George Osborne will attempt to isolate Labour and force the party to say when it would clear the budget deficit when he makes his annual autumn statement next week.
The Chancellor will lay a political trap for Labour by announcing that he will call a Commons vote on the Coalition's plan to eliminate the deficit on day-to-day spending by Government departments by 2017-18. He will update the "charter for budget responsibility" setting out the Government's timetable.
Labour has promised to balance the nation's books "as soon as possible" in the next parliament, which gives it the flexibility to delay the moment until 2020. But Ed Miliband is under pressure from some Labour MPs to take a tougher stance to boost the party's ratings on economic trust, on which it trails the Conservatives badly.
Labour refused to be drawn on its response, saying it would wait for Mr Osborne's Commons statement next Wednesday. Some Labour insiders accused the Chancellor of "playing political games" to mask his failure to clear the deficit by next May's general election as he pledged in 2010. The gap between the Government's spending and revenue was forecast in the March Budget to be £86.6bn in the current financial year and the Office for Budget Responsibility may announce a higher figure next week.
One option for Labour would be to abstain in the Commons vote and promise to set out its tax and spending plans before the election. But Mr Osborne's move is likely to intensify a heated debate already underway among senior Labour figures including Mr Miliband and Ed Balls, the shadow Chancellor. Some want the party to spell out symbolic cuts enhance its economic credentials. Others want to make a virtue out of the extra headroom a Labour Government would have by balancing the books more slowly, which could give it £27bn more to spend than the Conservatives.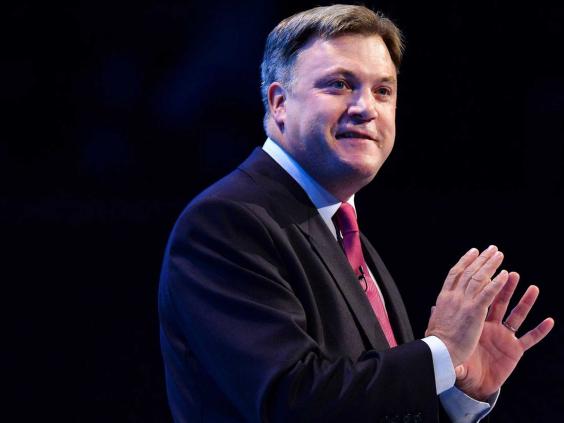 By forcing a Commons vote on the Coalition's plans, Mr Osborne hopes to portray Labour as "in denial" about the deficit. He has tweaked his original plan to force a Commons vote on the Tories' aim to clear the deficit on both day-to-day spending on services and capital spending on building projects. The Lib Dems agree with Labour that there should be more flexibility on capital schemes such as infrastructure and housing.
Labour has announced that it would save money by moving more civil service jobs out of London if it wins power next May. Speaking in Birmingham, Mr Balls said the proportion of civil service posts based in London had increased since 2010.
"This needs to change if we are to make savings to help get the deficit down and rebalance the economy too," he said.
Under Labour, every Whitehall department would have to draw up a staff relocation plan and the Treasury would set each one a savings target for the next 10 years.
In a Commons debate today, Labour said the autumn statement must address low wages and low productivity as growth slows and borrowing continues to increase. Chris Leslie, the shadow Chief Treasury Secretary, accused Mr Osborne of relying on "slogan heavy, content-lite, trickle-down economics" that would not tackle the deficit or raise living standards.
But Priti Patel, the Treasury Exchequer Secretary, said: "I think we all know the last four years have been hard. We cannot magic a better standard of living after the economic carnage we have inherited [from Labour]. The only way to deliver for people up and down the country is to get in place a lasting, sustainable and healthy recovery."
She said that, instead of apologising for its mistakes, Labour was asking why the Government was not "clearing up out mess quickly enough". A Labour motion attacking the Coalition for failing to clear the deficit by next year was defeated by 313 votes to 239.
Reuse content