The Government was accused of trying to stifle opposition to its education reforms as it pledged to "sweep away bureaucratic and legal loopholes" which can stop failing schools from being turn into academies.
Nicky Morgan, the Education Secretary, will set out moves to make it harder for opponents to thwart the establishment of academies.
She will argue that 1,000 under-performing schools could benefit from the measures in the Education and Adoption Bill which is published on 3 June.
The Government argues that opponents of academies have sought to obstruct the process under which academy sponsors take over schools. Their delaying tactics include mounting lengthy appeals, refusing to supply essential documents and staging council votes opposing the move.
Ms Morgan said: "[The] landmark Bill will allow the best education experts to intervene in poor schools from the first day we spot failure.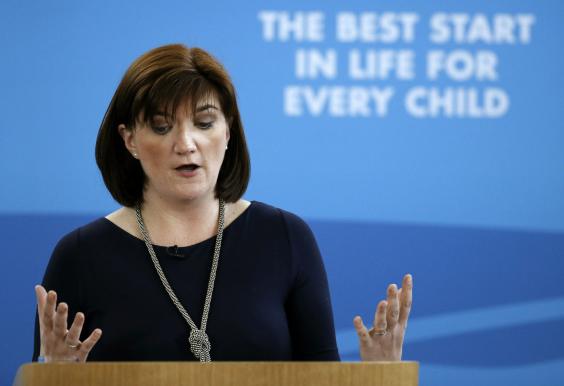 "It will sweep away the bureaucratic and legal loopholes previously exploited by those who put ideological objections above the best interests of children."
But teaching unions claimed she was trying to accelerate the conversion of schools into academies by riding roughshod over the legitimate objections of local people.
Christine Blower, general secretary of the National Union of Teachers, said: "The Coalition Government railroaded through its Academies Act with the minimum of consultation and regularly used force and coercion to push schools towards academisation.
"This Bill promises more of the same but with an additional intention to silence critics, including parents and teachers as well as elected local councillors and the communities which schools serve."
Mary Bousted, general secretary of the Association of Teachers and Lecturers, said: "People are not being obstructive when they raise legitimate concerns about the forced academisation of their schools."
The Bill will also stipulate that every single school rated "inadequate" by Ofsted will be converted into an academy.
It also puts "coasting" schools on notice to improve and required to work with "our team of expert head teachers". If they fail they will be taken over and turned into an academy.
The Department for Education said the exact number of schools affected by the new measures would depend on future Ofsted findings, but expected it could be as many as 1,000.
Reuse content