Half of landlords intend to increase rents in response to measures in the Chancellor's budget, according to a new industry survey.
A total of 56 per cent of landlords polled said they were likely to make tenants pay more to cover their costs after George Osborne scaled back tax breaks for renting out properties.
Mr Osborne's budget could however stem the number of new build houses being bought up by landlords and make room for people to buy their own home.
Fifty seven per cent of landlords polled said they would not buy up more houses as incentives were reduced, and 23 per cent said they would consider selling off their properties – potentially increasing the supply of homes on the market.
"These statistics are a stark reminder that if landlords aren't incentivised to be landlords then they will just stop buying new builds." said George Spencer, CEO of the website Rentify, which carried out the survey.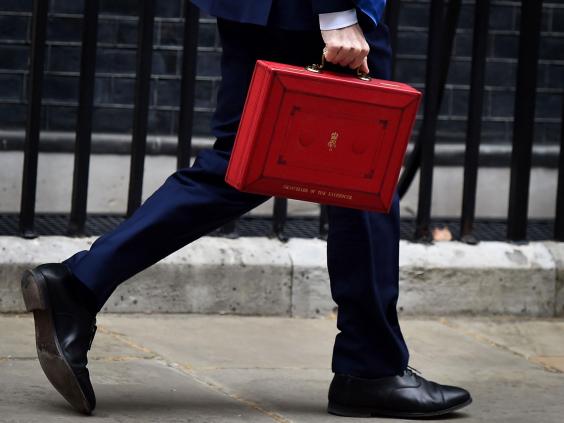 He said the tax break cut was unwelcome for landlords and that it could "irreparably damage" their business.
Another survey conducted late last year found that landlords had planned to put rents up by 3 per cent this year. They rose 8.2 per cent in 2014, according to the English Housing Survey.
In a well functioning market supply and demand should restrict landlords' abilities to increase rents to compensate for higher costs, however.
The rent rise revelation comes amid a discussion amongst candidates for the Labour leadership about how best to deal with soaring rents.
Andy Burnham on Wednesday told a hustings event that he would support rent controls and allow councils to borrow to build more homes.
"I would favour rent controls, I would because I think we have a dysfunctional housing market. I think the question is right that this is a huge cost that is really making a number of people, particularly in London struggle," he argued.
In pictures: Tiny London flats to rent
In pictures: Tiny London flats to rent
1/6 London properties

A "cosy" flat in an upmarket area of west London is available to rent for a reasonable £520 a month, provided the tenant doesn't mind showering under the bed

2/6 London properties

Located on Castletown Road, the advertisement on Zoopla boasts: "A cosy, single studio located in the heart of London's fashionable and up-market area of West Kensington, this compact mezzanine includes not only a fully furnished living area including table, chair, wardrobe and chest of draws [sic] but also a personal shower and kitchenette complete with storage"

3/6 London properties

The property is recommended for "students, working professionals and those looking for a thriving London life at an affordable rate"

Rightmove

4/6 London properties

A studio flat for rent in Kember Street, north London was advertised for £737-a-month

Rightmove

5/6 London properties

The 'well-used' kitchen of a flat in Hoxton, which was on the market for £997 per month

Zoopla

6/6 London properties

For only £125 per week you could be the lucky owner of this single studio flat, complete with shower and kitchenette, located between Barons Court and West Kensington

Zoopla
Jeremy Corbyn has previously said the lack of such rules was leading to the "social cleansing" of parts of inner London.
"In the absence of rent control all that's happening in central London is that families who access benefits to pay their rent cannot get enough money to pay their rent," he argued in his justification for voting against Conservative welfare cuts.
Labour's current shadow chancellor Chris Leslie, a landlord himself, however argued that Labour should resist "the temptation to control and run what's going on in a particular market" with regard to housing.
Yvette Cooper and Liz Kendall, two other candidates for the leadership of the party, have not publicised their positions on reducing housing costs or rent controls.
The Chancellor's budget cut mortgage tax breaks from 45 per cent to 20 per cent for buy to let landlords by 2020, saving millions.
Reuse content