Shadow foreign secretary Hilary Benn was never going to be replaced in Labour's reshuffle, the shadow chancellor has said.
John McDonnell put rumours Mr Benn would be sacked or moved down to "hype" in the press and compared his leader Jeremy Corbyn to Arsenal football club manager Arsene Wenger.
"Hilary was never going to go. Never going to go," the shadow chancellor told ITV1's Good Morning Britain programme.
"[Mr Corbyn] is re-dictating the terms of what leadership is all about. It's about bringing people in, building a team, being a good manager and that's what he's developing. He's an Arsene Wenger of politics."
There was speculation that Mr Benn would be sacked during the much-trailed reshuffle on account of his decision to vote differently to Mr Corbyn on bombing Syria.
Despite being the shadow foreign secretary Mr Benn led a passionate defence of air strikes against Isis in the country in the House of Commons, receiving a rare parliamentary round of applause.
While Mr Corbyn had allowed MPs a free vote on the issue, the vote by many MPs for air strikes saw opposition to his leadership crystalise in the party's parliamentary party.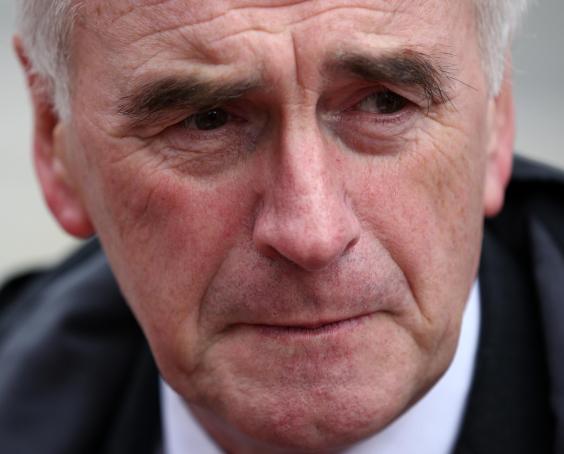 Mr McDonnell also said former shadow defence secretary Maria Eagle had moved to her "dream job" in the culture department. She has been replaced by Emily Thornberry.
He rejected the suggestion the Labour leader had "dithered" over the shape of his new shadow cabinet.
Labour grandee and ally of Mr Corbyn Ken Livingstone had said it might be best to move Mr Benn, though he later said he believed Mr Corbyn may not have ever intended to move his shadow foreign secretary.
Ultimately the only two MPs completely sacked were those who had criticised the trailed prospective reshuffle in the press.
Pat McFadden, the outgoing Europe minister who had said Mr Corbyn's reshuffle could be "petty and vindictive" was sent back to the back benches. Michael Dugher, the outgoing culture secretary who said a "revenge reshuffle" would be "not very new politics" was also demoted.