Lewis Hamilton and Jenson Button could soon be thrilling the crowds as they race around Parliament Square and accelerate up the Mall.
The major obstacle to London – or any other British city – staging its own Monaco-style Grand Prix is to be swept away by the Government.
Councils will shortly get the power to turn public roads into temporary race tracks with speed limits and laws on dangerous driving suspended.
The Formula One supremo Bernie Ecclestone has pressed for the staging of a London Grand Prix, arguing it would raise at least £100 million in ticket sales and products endorsements.
Boris Johnson, the London Mayor, has already signalled his support for staging a Grand Prix in the heart of the capital.
Today's announcement, which covers England, Scotland and Wales, also clears the way to smaller-scale motor rallies, speed trials and hill climbs. Motor sports chiefs say there is enough demand to hold around 20 races a year on British roads.
David Cameron announced the move as he opened an £8 million engineering facility at Oxfordshire headquarters of the Williams F1 team.
Legislation will be introduced in the autumn to give local authorities the power to host motor races subject to consultation with residents.
It is due to become law by March, potentially paving the way to the first races next summer.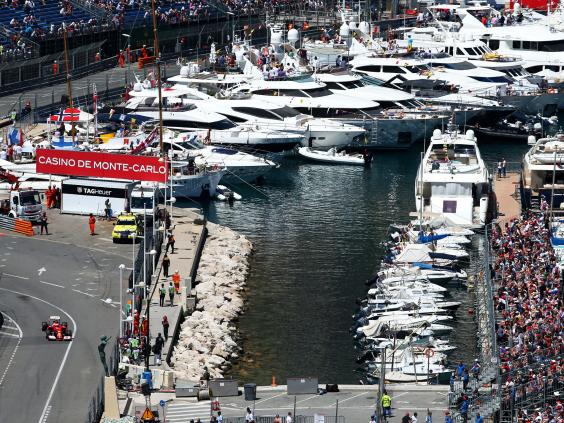 The move follows the success of the three stages of the Tour de France held in Britain, which were watched by some 3.5 million spectators last week and are estimated to have boosted the economy by more than £100 million.
Mr Cameron said: "We think this will be of really useful to British motor sport - more races, more events, more money coming into the country and more success for this extraordinary industry."
Councils can already close roads for cycling and running events. But at the moment they require a special Act of Parliament to allow a motor race on public streets, a process that can take 18 months.
This happened when the Birmingham Superprix Formula 3000 races took place between 1986 and 1990.
A spokeswoman for Mr Johnson said he thought Formula One is "a fantastic event that any city would feel privileged to host - he is always interested in projects that attract jobs and bring growth".
She said: "He is positive that London would do a spectacular job of hosting an F1 Grand Prix. But it is impossible to say what the impact might be without detailed planning and research and the question of air quality and noise impact would have to be looked at very carefully."