An angry David Cameron has claimed he was "misinterpreted" over his threat to sack ministers if they campaign for Britain to leave the European Union as he sought to regain the initiative over his bid to renegotiate Britain's membership of the 28-state bloc.
The Prime Minister appeared to make a U-turn after facing a backlash from his own party for comments he made yesterday, when he said everyone in his government would have to back his strategy to "renegotiate, get a deal that's in Britain's interest and then recommend Britain stays in" the EU.
Speaking at a press conference at the G7 summit in Germany after a day of confusing messages from the government, he said he had been referring only to the renegotiation phase, describing speculation over whether he would impose collective responsibility on the referendum campaign itself as "hypothetical".
There was "complete unity" in the Conservative party, Mr Cameron added, despite a host of prominent MPs reacting angrily to suggestions he would not grant his ministers the freedom to follow their conscience over the referendum on Britain's membership of the EU.
Mr Cameron said no decision had been made on whether the principle of collective government responsibility would apply to the referendum campaign itself.
"It is clear to me that what I said yesterday was misinterpreted," he said at a press conference at the G7 summit in Germany this afternoon. "I was clearly referring to the process of renegotiation.
"But the point is this. I have always said what I want is an outcome for Britain that keeps us in a reformed EU. But I have also said we don't know the outcome of these negotiations, which is why I have always said I rule nothing out.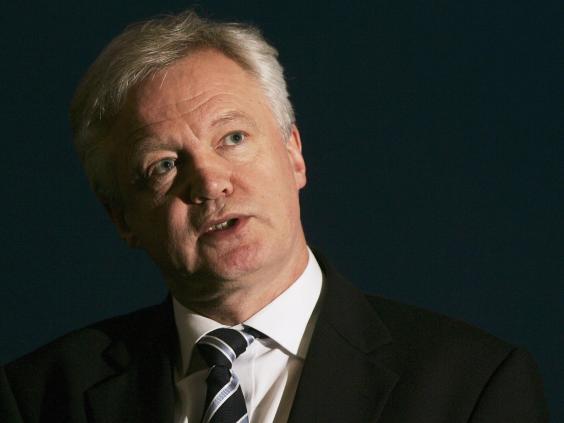 "Therefore it would be wrong to answer hypothetical questions. I know that can be frustrating. I know you want to jump to the end of the process and have all the questions answered now about the end of that process.
"That is not going to be possible. You are going to have to take this stage by stage, step by step and you will get the answers."
Appointments in David Cameron's Tory government
Appointments in David Cameron's Tory government
1/7 Amber Rudd: Energy and Climate Change Secretary

Wins a big promotion after increasing her majority in Hastings and Rye despite once describing her constituency as a "bit depressing". The former banker and financial journalist is considered a moderate Eurosceptic

2/7 Priti Patel: Employment Minister (attending Cabinet)

Former party press officer and now the Witham  MP is rewarded for her  forceful performances  during the election campaign. She is on the right of the party and a Eurosceptic.  Ms Patel has called for the return of hanging

3/7 John Whittingdale: Culture Secretary

Having never been a minister in his 23 years as an MP John Whittingdale's elevation to the Cabinet is meteoric. But his appointment sends a message to Tory backbenchers that preferment is possible even for those who may have given up hope (and be tempted to rebel)

Getty

4/7 Anna Soubry: Minister for Small Business

Not long ago the former defence minister feared she would not even be an MP but now she has a key role in the Department for Business and the right to attend Cabinet

5/7 Sajid Javid: Business Secretary

Rising star tipped as Britain's first prime minister from an ethnic minority. Son of a bus driver, he grew up in two-bedroom flat in Bristol. After university he joined Deutsche Bank. Parliamentary aide to George Osborne before becoming Treasury minister and Culture Secretary

6/7 Greg Clark: Communities Secretary

Thoughtful moderniser who grew up in Middlesbrough where his father and grandfather were milkmen.  Was a special adviser before entering Parliament in 2005. In previous ministerial posts he drew up plans to devolve powers to cities

7/7 Matthew Hancock: Cabinet Office minister and Paymaster General

A former aide to George Osborne before becoming an MP in 2010 election. Hancock has had a meteoric ministerial rise
Responding to criticism from his backbenches, he said: "There's real unity behind the renegotiate and referendum strategy, which is right for the country, which is right for the country."
His words today are a departure from what he told reporters yesterday. "We have a clear view: renegotiate, get a deal that's in Britain's interest and then recommend Britain stays in it," he said.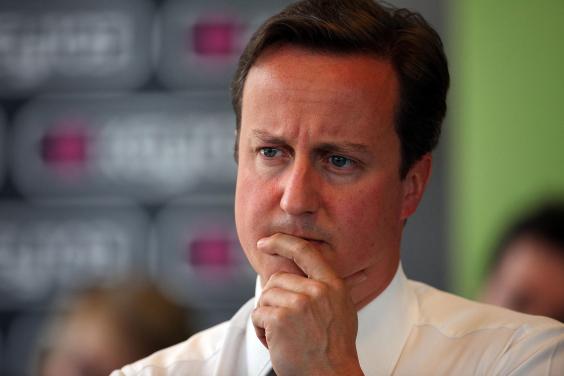 Warning his ministers, he added: "If you want to be part of the Government, you have to take the view that we are engaged in an exercise of renegotiation to have a referendum that will lead to a successful outcome.
"Everyone in government has signed up to the programme set out in the Conservative manifesto."
This view appeared to be backed up by communities minister James Wharton this morning. He told the Today programme: "If the Government is taking a Government position, if collective responsibility is applied, if you don't want to support that position, you have to leave. You are then free to campaign for whatever you want, to vote however you want.
"If we get to a position where the Government's position is that this renegotiation has been successful - and the details will be there for all to see at that point - then it is reasonable to expect that collective responsibility will apply."
Prominent backbench MP David Davis was among those to criticise the initial position. He said Mr Cameron risked reopening the party's "bitter" wounds over Europe, while former Cabinet minister Andrew Mitchell warned the "lid could blow off" the party if ministers were denied a chance to follow their conscience.
It led to an apparent U-turn by Downing Street, with the Prime Minister's official spokeswoman claiming this morning that Mr Cameron was "clearly" referring to the renegotiation stage and no further.
Seeking to clarify his comments on a difficult day for the Tories, Mr Cameron said: "What I was saying yesterday was that I don't believe the Government will be a bystander in this. The Government will have a clear view.
"The view I want us to get to is a successful renegotiation, reform the European Union and being able to recommend that Britain should stay in the European Union. In that case, the Government's not going to be a bystander, the Government will have a very clear view."
He refused to be drawn on whether a minister could remain in the Government if he or she disagreed with that "clear view".
"You are asking me a hypothetical question," he said. "We are going to have to take this in stages. There will come a time when we get on to the next stage and that question you ask will merit an answer and at that stage it will get an answer."
A Labour party spokesman said David Cameron was "making a bad situation worse" and accused him of being "all over the place on this issue".
Reuse content