Jack Straw has become the latest Labour figure to warn against the party shifting to the left.
Speaking to the BBC's Today Programme, the 68-year-old former Minister claimed that a swing to the left would "lead to oblivion" for the Labour Party, as Jeremy Corbyn continues to pull ahead in the leadership contest.
When confronted with the idea that New Labour was a "virus" within the party, Straw, who served as an MP for 36 years, did not accept the argument that it's time for Labour to distance itself from its recent past.
"Well, it's a very strange virus, New Labour," Straw retorted," because this so-called virus ensured that we had three successive victories for the Labour Party from which the trade unions and their numbers particularly benefited as well as the rest of the country.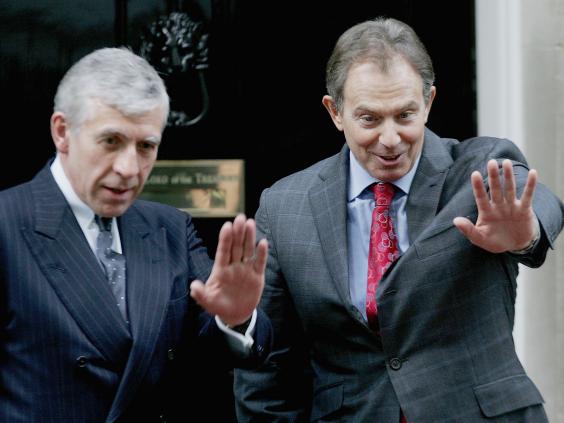 As far as Mr Straw sees it, Labour members have the opportunity to decide whether they "retreat into a comfort zone of far-left policies which will lead to oblivion" for the Labour Party, or they can "accept the world as it is with a market economy but seek through Labour's values to moderate how that market economy works for the benefit of everyone."
"That's what New Labour was about and it worked brilliantly."
But as Corbyn's campaign continues to gather momentum, it seems that Blair and his squad of New Labour old timers seem to be failing to garner support. Trade union after trade union are flocking to back the left-wign candidate, with opinion polls and Constituency Labour Party (CLP) nominations putting Corbyn ahead in the race.
Peter Madelson has already argued that Labour must halt its leftward direction imminently, whilst Tony Blair has also returned to the Labour stage.
Earlier this month the former prime minister said that even if he thought a left-wing programme was the route to victory, he would not adopt one.
Speaking at the Progress think-tank Mr Blair said anyone who supported Jeremy Corbyn "in their heart" needed to think about getting "a heart transplant".
Reuse content