Jack Straw, one of the longest-serving Cabinet ministers in a Labour government, is to be denied a place in the House of Lords for as long Jeremy Corbyn is Labour leader, according to a senior Labour Party figure.
Mr Straw served in the Cabinet for  the entire time Labour was in power from 1997 to 2010. He is despised by some members of the Labour Party for his role as Foreign Secretary in the 2003 Iraq war.
In February last year, Mr Straw was filmed by undercover reporters from Channel 4 and The Daily Telegraph, seemingly agreeing to use his political contacts for financial gain. He revealed during that conversation that he was expecting to go into the Lords when he stepped down from the Commons in May, after 36 years as an MP.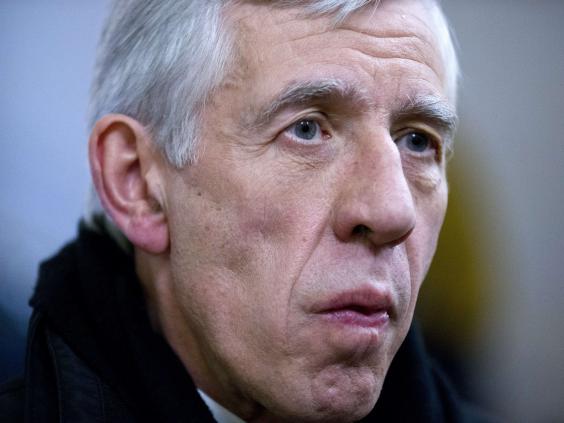 The then-Labour leader Ed Miliband was willing to nominate Mr Straw for a peerage, but had to shelve the idea pending an investigation by Parliament's standards watchdog Kathryn Hudson, who eventually cleared Mr Straw of wrongdoing – although the broadcasting regulator, Ofcom, came out strongly in defence of the Channel 4 investigation.
Mr Corbyn's spokesman said the Opposition leader was not thinking of nominating anyone for a peerage or honour – but would not be drawn on whether Mr Straw had any chance of being on any future list.
Reuse content