Tim Farron, the Liberal Democrat leader, is in secret talks with Jeremy Corbyn about voting reform in a bid to form a progressive electoral alliance against the Conservatives.
Mr Farron's aides are talking to a Labour MP – a close ally of Mr Corbyn – who is acting as a conduit between the two leaders, The Independent on Sunday can reveal.
However, for the talks to progress, the Lib Dems want a respected senior figure in the Labour Party to take on a formal role as a go-between. "It should be a former Cabinet minister, or someone of that rank," said a Lib Dem source.
The Scottish National Party, Plaid Cymru and the Greens could also be involved in the talks, the source said. If the  negotiations are successful, up to five left-of-centre parties could stand on an agreed platform of voting reform at the 2020 election – giving them a mandate to scrap Westminster's first-past- the-post system without a referendum, so long as they are able to secure a majority in the Commons. Ukip also backs electoral reform, but is unlikely to enter into a pact with Labour or the Liberal Democrats.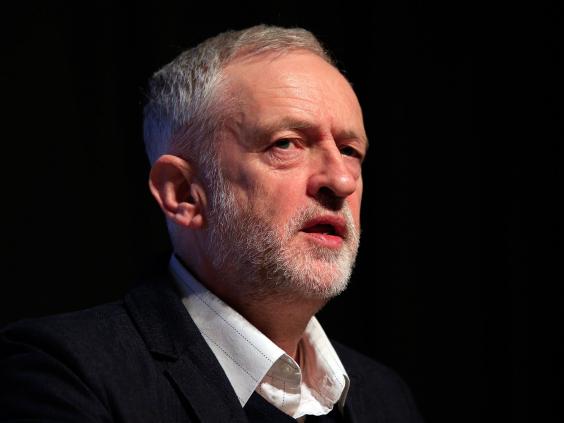 Lib Dem MPs are still scarred by the 2011 referendum defeat on the "Alternative Vote" – when 68 per cent voted to keep the current system. Out of more than 400 boroughs in the country just 10 backed replacing first past the post with AV. But a source close to Mr Farron insisted a referendum was not needed to change the system if a majority of MPs in Parliament stood on a manifesto to change the rules.
The source added: "Tim has always said electoral reform is a key part of reshaping British politics. He will work with anyone, in all parties and none, to deliver that."
A brief history of electoral reform
1931 Labour and Liberal parties combine to try to change the voting system under Ramsay MacDonald's Labour government. It would have brought in the Alternative Vote, allowing voters to rank candidates in order of preference. The Bill was lost when the Government fell. The two-party era The Liberals, and now the Liberal Democrats, remain committed to reform, favouring the Single Transferable Vote, a roughly proportional system in which large constituencies elect three to five MPs, as in Ireland. 
1998 Tony Blair asks the Lib Dems' Roy Jenkins to propose a more proportional system to put to a referendum. He comes up with the Alternative Vote Plus, which would allow preferential voting but elect extra MPs for large areas to "top up" under-represented parties. 
1999 Blair shelves that report, reneging on the referendum promise, but brings in the Added Member System for Scotland, Wales and London, a proportional system where MPs elected from constituencies are "topped up" from party lists. 
2011 The Alternative Vote was a bargaining chip in coalition talks in 2010 between David Cameron and Nick Clegg. The referendum on AV is defeated (68 to 32 per cent).
John Rentoul
Mr Corbyn was asked by The IoS if he would be willing to talk to the Lib Dems about agreeing a form of electoral reform that could be put into his 2020 manifesto. The Labour leader said: "It could be, but it's too early to say." Asked if he was open to it, he replied: "Obviously." He said he was open to a form of proportional representation as long as it maintained the link between MPs and their constituency. "If parties are getting less than 40 per cent of the vote – that seems to be the trend from the last four elections – we have to recognise that," he added.
Responding to Mr Corbyn's remarks, Mr Farron said: 'From Ukip to Chuka Umunna to the Lib Dems, we all agree that every vote should matter; and if we can sit down and discuss the issue, then let's talk.'
However, Mr Corbyn will face a furious backlash from many of his own MPs to any proposal to work with the Lib Dems or change the voting system. John Spellar, the veteran Labour MP for Warley, said the proposal to agree a deal was "fundamentally undemocratic". He said: "It's politics by the back door. All it does is transfer power from communities to a coterie of elites. 
UK news in pictures
UK news in pictures
1/30

A man carries a EU flag, after Britain voted to leave the European Union, outside Downing Street in London

REUTERS

2/30 23 June 2016

AFP/Getty Images

3/30 22 June 2016

British Prime Minister David Cameron poses for a photograph after addressing pro-EU "Vote Remain" supporters at rally in Bristol, whilst campaigning to avoid a Brexit, ahead of the 23 June EU referendum

AFP/Getty Images

4/30 21 June 2016

Scottish Conservative leader Ruth Davidson (left) and Mayor of London Sadiq Khan speak during the EU debate at Wembley Arena in London

Getty Images

5/30 20 June 2016

A full moon rises behind Glastonbury Tor as people gather to celebrate the summer solstice in Somerse

Getty Images

6/30 19 June 2016

Hot air balloons took to the air as part of the annual Lord Mayor's Hot Air Balloon Regatta, a charity event in aid of the Lord Mayor's Fund, in London

Getty Images

7/30 19 June 2016

Liberal Democrats leader Tim Farron (C) poses with supporters after arriving in the Liberal Democrat Vote Remain campaign bus, campaigning to avoid a Brexit in the EU referendum, during a launch event in east London

AFP/Getty Images

8/30 18 June 2016

A man lights a flare among pro-refugee activists rallying outside the French Embassy in central London, during a protest after most of an aid convoy of vehicles organised by campaign groups heading to northern France were turned back at the French frontier at the port of Dover

AFP/Getty Images

9/30 17 June 2016

Prime Minister David Cameron and Labour Leader Jeremy Corbyn arrive to pay their respects at the scene where Jo Cox was shot in Birstall

Getty Images

10/30 16 June 2016

Floral tributes and candles are placed by a picture of slain Labour MP Jo Cox at a vigil in Parliament square in London. Cox died after a shock daylight street attack, throwing campaigning for the referendum on Britain's membership of the European Union into disarray just a week before the crucial vote

AFP

11/30 15 June 2016

Boats from the 'Fishing for Leave' campaign group join a flotilla along the Thames River in London. The flotilla organised by members of the Fishing for Leave group, who are campaigning to leave the European Union ahead of the referendum on the 23 of June, was countered by boats representing the 'In' campaign

Getty Images

12/30 14 June 2016

A general view of the Tate Modern's new Switch House in London. The Tate Modern art gallery has unveiled its new Switch House building designed by architects Herzog & de Meuron

Getty

13/30 13 June 2016

Labour Leader Jeremy Corbyn (C) and Deputy Labour Leader Tom Watson (R) attend a vigil for the victims of the Orlando nightclub shooting, outside the Admiral Duncan pub on Old Compton Street in Soho, London

Getty Images

14/30 12 June 2016

A pigeon flies ahead of Britain's Queen Elizabeth and Prince Philip, and Princes William, Harry and Kate Duchess of Cambridge behind as they wave to guests attending the Patron's Lunch on the Mall, an event to mark her 90th birthday, in London

REUTERS

15/30 11 June 2016

A Guardsman faints at Horseguards Parade for the annual Trooping the Colour ceremony in central London

REUTERS

16/30 10 June 2016

The national service of thanksgiving for the 90th birthday of Britain's Queen Elizabeth II at St Paul's Cathedral in London, which is also the Duke of Edinburgh's 95th birthday

Getty Images

17/30 9 June 2016

Princess Anne, Princess Royal attends the Founders Day Parade at The Royal Hospital Chelsea in London

Getty Images

18/30 8 June 2016

Two women walk barefoot through heavy rain in Westminster in London. The Met Office has issued flood alerts for parts of the south east of England as torrential rain hit parts of the country

Getty Images

19/30 7 June 2016

An Osprey catches two Rainbow Trout at Rothiemurchus in Kincraig, Scotland. Ospreys migrate each spring from Africa and nest in tall pine trees around the Aviemore area, the raptor was hunted to the point of extinction in the Victorian era, their migratory habits eventually brought them back to Scotland with the first successful breeding pair being recorded in 1954

Getty

20/30 6 June 2016

David Cameron speaks at a Remain in the EU campaign event at the Oval cricket ground in London

Getty Images

21/30 5 June 2016

Original participants take part in Japanese artist Koki Tanaka's recreation of the 1985 youth training scheme protest as part of the Liverpool Biennial. The 1985 protest saw 10,000 UK school children take to the street to protest against the Conservative government's controversial youth training Scheme

Getty Images

22/30 4 June 2016

Troops parade along The Mall after the Colonel's Review in London

Getty Images

23/30 3 June 2016

Large scale recreation of Dutch flower painting 'A Still Life of flowers in a Wan-Li Vase' by Ambrosius Bosschaert made out of real flowers is seen outside National Gallery in London

Rex

24/30 2 June 2016

Final preparations are made for the RHS Rose Show in London. The RHS London Rose Show runs from June 3-4 at RHS Lawrence Hall in Westminster

Getty Images

25/30 1 June 2016

Sheep are judged on the opening day of the Royal Bath and West Show in Shepton Mallet. The result of the EU referendum is likely to be closely watched by members of the farming community as the UKs membership of the European Union has long been a contentious issue for the farming industry

Getty Images

26/30 31 May 2016

German President Joachim Gauck (C), British Premier David Cameron (L) and Princess Anne, Princess Royal attend the 100th anniversary commemorations for the Battle of Jutland at the Lyness cemetery in Lyness, Scotland

Getty Images

27/30 30 May 2016

People enjoy the fine weather as they gather on the beach at Sennen Cove in Cornwall

Getty Images

28/30 29 May 2016

K, Moses Adams (South Africa), performs a noseblunt slide during the Red Bull Hold The Line competition at The Royal Albert Hall in London

Getty Images

29/30 28 May 2016

Princess Anne, Princess Royal and Vice Admiral Sir Tim Laurence attend a service at a war graves cemetery to mark the Battle of Jutland in South Queensferry, Scotland. The events begin a weekend of commemoration leading up to the anniversary on 31 May and 1 June to mark the centenary of the largest naval battle of World War One where more than 6,000 Britons and 2,500 Germans died in the Battle of Jutland

Getty Images

30/30 27 May 2016

Leader of Britain's opposition Labour Party, Jeremy Corybn, arrives to deliver a speech on the merits of Britain remaining in the European Union, in Doncaster

Getty Images
"Not only am I against it, it was overwhelmingly rejected by the public. It's only the metropolitan elite which supports this – ordinary people have more sense. Yet again, the metropolitan classes are getting together – the Lib Dems and Islington – to stitch things up."
But Jonathan Reynolds, the MP for Stalybridge and Hyde who introduced a backbench bill last month calling for the first-past-the-post system to be abandoned, said he "welcomed" the talks. "I have talked to Jeremy about electoral reform and he's been quite receptive." His proposals to overhaul the system will be included in a policy review being carried out by the shadow Cabinet Office minister, Jon Trickett.
"I think it is essential and it's really exciting to hear about the talks. I'd be very keen to see it happen," Mr Reynolds said. "The system we have heavily distorts politics. At the last election the Lib Dems got one million more votes than the SNP, but the SNP are a major force in Westminster and the Lib Dems are a joke."
The Electoral Reform Society, which campaigns for an end to first past the post, also welcomed the move. A spokesman said: "After the most disproportionate election result in history last year, it's good to hear leading politicians responding to widespread calls for a fairer voting system. 
"All parties ought to recognise that first past the post is simply not fit for purpose, and we hope that this is the start of getting rid of our broken voting system for good."
Another option being floated by Mr Corbyn's opponents in the party is for centrist MPs to split off and form an alliance with the Lib Dems, isolating the hard left. The proposal comes on the 35th anniversary of the "Limehouse Declaration" tomorrow, when Labour's "gang of four" broke away to form the SDP.
A Lib Dem MP told The IoS: "We might have only eight seats now, but we won't stay there. We could be up over 20 after the next election. Labour are not going to get a majority on their own, so they will need whatever we've got."
However, the Lib Dem MP added: "It would require a deal on electoral reform – that would be a prerequisite. We can't go through another referendum."
Last month The IoS revealed how Mr Corbyn had opened the door to a controversial agreement not to contest Brighton Pavilion, the seat currently held by the Green Party's only MP, Caroline Lucas.