Tim Farron, the Liberal Democrat leader, is in secret talks with Jeremy Corbyn about voting reform in a bid to form a progressive electoral alliance against the Conservatives.
Mr Farron's aides are talking to a Labour MP – a close ally of Mr Corbyn – who is acting as a conduit between the two leaders, The Independent on Sunday can reveal.
However, for the talks to progress, the Lib Dems want a respected senior figure in the Labour Party to take on a formal role as a go-between. "It should be a former Cabinet minister, or someone of that rank," said a Lib Dem source.
The Scottish National Party, Plaid Cymru and the Greens could also be involved in the talks, the source said. If the  negotiations are successful, up to five left-of-centre parties could stand on an agreed platform of voting reform at the 2020 election – giving them a mandate to scrap Westminster's first-past- the-post system without a referendum, so long as they are able to secure a majority in the Commons. Ukip also backs electoral reform, but is unlikely to enter into a pact with Labour or the Liberal Democrats.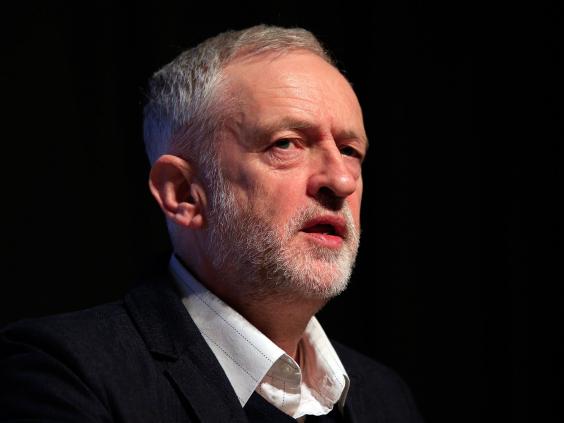 Lib Dem MPs are still scarred by the 2011 referendum defeat on the "Alternative Vote" – when 68 per cent voted to keep the current system. Out of more than 400 boroughs in the country just 10 backed replacing first past the post with AV. But a source close to Mr Farron insisted a referendum was not needed to change the system if a majority of MPs in Parliament stood on a manifesto to change the rules.
The source added: "Tim has always said electoral reform is a key part of reshaping British politics. He will work with anyone, in all parties and none, to deliver that."
A brief history of electoral reform
1931 Labour and Liberal parties combine to try to change the voting system under Ramsay MacDonald's Labour government. It would have brought in the Alternative Vote, allowing voters to rank candidates in order of preference. The Bill was lost when the Government fell. The two-party era The Liberals, and now the Liberal Democrats, remain committed to reform, favouring the Single Transferable Vote, a roughly proportional system in which large constituencies elect three to five MPs, as in Ireland. 
1998 Tony Blair asks the Lib Dems' Roy Jenkins to propose a more proportional system to put to a referendum. He comes up with the Alternative Vote Plus, which would allow preferential voting but elect extra MPs for large areas to "top up" under-represented parties. 
1999 Blair shelves that report, reneging on the referendum promise, but brings in the Added Member System for Scotland, Wales and London, a proportional system where MPs elected from constituencies are "topped up" from party lists. 
2011 The Alternative Vote was a bargaining chip in coalition talks in 2010 between David Cameron and Nick Clegg. The referendum on AV is defeated (68 to 32 per cent).
John Rentoul
Mr Corbyn was asked by The IoS if he would be willing to talk to the Lib Dems about agreeing a form of electoral reform that could be put into his 2020 manifesto. The Labour leader said: "It could be, but it's too early to say." Asked if he was open to it, he replied: "Obviously." He said he was open to a form of proportional representation as long as it maintained the link between MPs and their constituency. "If parties are getting less than 40 per cent of the vote – that seems to be the trend from the last four elections – we have to recognise that," he added.
Responding to Mr Corbyn's remarks, Mr Farron said: 'From Ukip to Chuka Umunna to the Lib Dems, we all agree that every vote should matter; and if we can sit down and discuss the issue, then let's talk.'
However, Mr Corbyn will face a furious backlash from many of his own MPs to any proposal to work with the Lib Dems or change the voting system. John Spellar, the veteran Labour MP for Warley, said the proposal to agree a deal was "fundamentally undemocratic". He said: "It's politics by the back door. All it does is transfer power from communities to a coterie of elites. 
UK news in pictures
UK news in pictures
1/30 31 August 2016

People relax in front of beach huts in Clacton-on-Sea

REUTERS

2/30 31 August 2016

An inflatable pig from the band Pink Floyd floats over the Victoria and Albert Museum to promote "The Pink Floyd Exhibition: Their Mortal Remains", which will open in May 2017, in London

REUTERS

3/30 30 August 2016

The final touches are made to a 120 metre-long wooden sculpture of London's skyline from the seventeenth century as it is moored up on the river Thames in London. The sculpture titled London 1666 and designed by David Best will be ceremonially lit and burnt in the middle of the Thames on 4 September as part of celebrations to commemorate the 350th anniversary of the Great Fire of London

AFP/Getty Images

4/30 29 August 2016

Police look as a performer dances during the Notting Hill Carnival in London

REUTERS

5/30 17 August 2016

Children enjoy the cold water of a fountain in London during a hot and sunny day as temperatures rose up to 25 Celsius (77F)

AP

6/30 16 August 2016

AFP/Getty Images

7/30 15 August 2016

A supporter of Jeremy Corbyn holds up a placard at a Black, Asian and minority ethnic (BAME) rally in north London, organised by 'Jeremy for Labour', a group supporting Corbyn's re-election as Party leader

AFP/Getty Images

8/30 15 August 2016

ritish opposition Labour Party leadership contender Owen Smith delivers a speech on the National Health Service at The University of Salford in Salford, north west England, on August 15, 2016. The result of the contest between encumbent leader Jeremy Corbyn and Owen Smith for leadership of the Labour Party is set to be announced at a special conference on September 24

AFP/Getty

9/30 14 August 2016

Historical reenactors take part in the 'Lytham 1940s Wartime Festival' in Lytham St Annes. The two-day festival features displays, exhibitions, musical entertainment and live-action reenactment of life during the Second World War

AFP/Getty Images

10/30 13 August 2016

People throw brightly coloured powder at the Holi Festival of Colours at Wembley Park in London

Getty Images

11/30 12 August 2016

People relax on boats on the Serpentine lake in London. Temperatures in London have reached 27 degrees centigrade with pleasant weather also expected over the weekend

Getty Images

12/30 11 August 2016

Munduruku tribesman General Chief Arnaldo Kaba Munduruku (C), from the Tapajos Basin in the Amazon rainforest, is joined by Greenpeace activists, some of whom are dressed in monkey costumes, as he speaks to the media outside the Siemens' UK headquarters in Camberley. Greenpeace activists join two members of the Amazonian Munduruku tribe at German engineering company Siemens' UK headquarters to protest the building of mega dams in the Brazilian Amazon and to demand a meeting with senior management at the company

Getty Images

13/30 10 August 2016

Baby gorilla Afia interacts with her keeper Joanne Rudd on 'Gorilla Island' at Bristol Zoo. The hand reared Western lowland gorilla who was born at the zoo by emergency C-section on February 12 is taken out onto the island daily to help build her confidence and awareness of what will eventually become her new home. Although Afia's mother Kera, still isn't aware that Afia is hers it is hoped that the young gorilla who is enjoying a varied diet of sweet potato, leafy lettuce and pellets, will continue to get to know her family under the watchful eyes of her dedicated keepers

Getty Images

14/30 9 August 2016

A surfer catches a wave as the sun sets at Fistral Beach in Newquay in Cornwall. The Cornish seaside town will play host to the annual Boardmasters festival. Since 1981, the Boardmasters surfing competition has been held in Newquay and is now part of a larger five-day surf, skate and music festival becoming an integral part of the continually popular British surf scene growing from humble beginnings, to one of the biggest events on the British surfing calendar

Getty Images

15/30 24 July 2016

Newly appointed as manager of the England football team, Sam Allardyce poses for a photograph with an England scarf

Martin Rickett/PA Wire

16/30 23 July 2016

British Chancellor of the Exchequer Philip Hammond (R), and British Parliamentary Under Secretary of State for Transport and Minister for Aviation, Lord Tariq Ahmad (L), listen to London City Airport CEO Declan Collier, as they pass a British Airways aircraft during a tour of the airport in east London on July 27, 2016. The British government hailed a £344 million investment to expand London City Airport on Wednesday as evidence Britain was "open for business" despite its Brexit vote

STEFAN ROUSSEAU/AFP/Getty Images

17/30 22 July 2016

Labour leadership candidate Owen Smith speaks at a rally in London

REUTERS/Neil Hall

18/30 21 July 2016

Police close a road close to RAF Marham in Norfolk, after a serviceman was threatened with a knife near to the base

Chris Radburn/PA Wire

19/30 20 July 2016

Tour de France winner Chris Froome celebrates on the podium after the twenty-first and last stage of the Tour de France cycling race in Paris, France

AP Photo/Christophe Ena

20/30 19 July 2016

Merlin Entertainment's Talking Donkeys are put through their paces in preparation for three days of children's donkey rides, celebrating the start of the summer holidays in London

Mikael Buck

21/30 18 July 2016

David Barber, The Queen's Swan Marker, holds a cygnet, or young swan, during Swan Upping, the annual census of the swan population on the River Thames, in a week long exercise where unmarked mute swans are now counted - rather than eaten - in a tradition exercised by the British Crown for nearly 900 years, at Sunbury

REUTERS

22/30 18 July 2016

A 'Vote LEAVE' battle bus is re-branded outside the Houses of Parliament in Westminster by the environmental campaign group Greenpeace. The bus which was used during the European Union referendum campaign and had the statement "We send the EU £350 million a week let's fund our NHS instead" along the side was covered with thousands of questions for the new Prime Minister Theresa May and her government about what a 'Brexit' might mean for the environment

Getty Images

23/30 17 July 2016

US director Steven Spielberg poses as he arrives to attend the UK premiere of the film "The BFG" in Leicester Square

AFP/Getty Images

24/30 16 July 2016

A Raticate, a character from Pokemon Go, a mobile game that has become a global phenomenon, in front of the gates of Downing Street in London

Getty Images

25/30 16 July 2016

London landmark, The London Eye is illuminated in blue, white and red lights, resembling the colours of the French flag, as Britons express their solidarity following the deadly attack in the southern French city of Nice A gunman smashed a truck into a crowd of revellers celebrating Bastille Day in the French Riviera city of Nice, killing at least 84 people in what President Francois Hollande on Friday called a "terrorist" attack. / AFP / CHRIS J RATCLIFFE (Photo credit should read CHRIS J RATCLIFFE/AFP/Getty Images)

AFP/Getty Images

26/30 15 July 2016

Armed police outside the French Embassy in London, following the death of at least 84 people, including several children, after a terrorist drove a truck through crowds celebrating Bastille Day in Nice

PA

27/30 14 July 2016

Foreign Secretary Boris Johnson addresses staff inside the Foreign Office in London

PA

28/30 13 July 2016

New British Prime Minister Theresa May speaks to the media outside her official residence 10 Downing Street in London

AP

29/30 13 July 2016

David Cameron makes a speech outside 10 Downing Street in London, before leaving for Buckingham Palace for an audience with Queen Elizabeth II to formally resign as Prime Minister

PA

30/30 12 July 2016

Former Queen guitarist and campaigner Brian May poses with people dressed as Badgers during a photocall in London. The event was organised to 'urge' the government to abandon their planned Badger Cull which is to be rolled out in the Autumn

Getty Images
"Not only am I against it, it was overwhelmingly rejected by the public. It's only the metropolitan elite which supports this – ordinary people have more sense. Yet again, the metropolitan classes are getting together – the Lib Dems and Islington – to stitch things up."
But Jonathan Reynolds, the MP for Stalybridge and Hyde who introduced a backbench bill last month calling for the first-past-the-post system to be abandoned, said he "welcomed" the talks. "I have talked to Jeremy about electoral reform and he's been quite receptive." His proposals to overhaul the system will be included in a policy review being carried out by the shadow Cabinet Office minister, Jon Trickett.
"I think it is essential and it's really exciting to hear about the talks. I'd be very keen to see it happen," Mr Reynolds said. "The system we have heavily distorts politics. At the last election the Lib Dems got one million more votes than the SNP, but the SNP are a major force in Westminster and the Lib Dems are a joke."
The Electoral Reform Society, which campaigns for an end to first past the post, also welcomed the move. A spokesman said: "After the most disproportionate election result in history last year, it's good to hear leading politicians responding to widespread calls for a fairer voting system. 
"All parties ought to recognise that first past the post is simply not fit for purpose, and we hope that this is the start of getting rid of our broken voting system for good."
Another option being floated by Mr Corbyn's opponents in the party is for centrist MPs to split off and form an alliance with the Lib Dems, isolating the hard left. The proposal comes on the 35th anniversary of the "Limehouse Declaration" tomorrow, when Labour's "gang of four" broke away to form the SDP.
A Lib Dem MP told The IoS: "We might have only eight seats now, but we won't stay there. We could be up over 20 after the next election. Labour are not going to get a majority on their own, so they will need whatever we've got."
However, the Lib Dem MP added: "It would require a deal on electoral reform – that would be a prerequisite. We can't go through another referendum."
Last month The IoS revealed how Mr Corbyn had opened the door to a controversial agreement not to contest Brighton Pavilion, the seat currently held by the Green Party's only MP, Caroline Lucas.
Reuse content