Jeremy Corbyn was elected the new Labour leader yesterday after winning a huge 59 per cent of party members' votes, shocking pundits and initial bookmakers' predictions alike.
But according to YouGov, the result shouldn't have been such a surprise. According to its research, the outspoken Labour MP is one of the most popular public figures in the country – while David Cameron is the most hated.
Online polling company YouGov claims to have been the first to call Mr Corbyn's victory, and found he had taken "a sensational early lead" as far back as 21 July.
Its website also offers users the chance to log in and rate any public figure, as well as explaining the reasons they like or dislike that person.
After more than 30,000 ratings, Mr Corbyn achieves a score that is negative overall, -9, but that has only dipped into the minus numbers since the start of September. It still means he ranks 60th out of 2,208 public figures tracked by YouGov.
The Prime Minister, meanwhile, has received a staggering 80,000 ratings – a large majority of which have been negative. With his score of -41, he is the least popular of all public figures tracked on the site.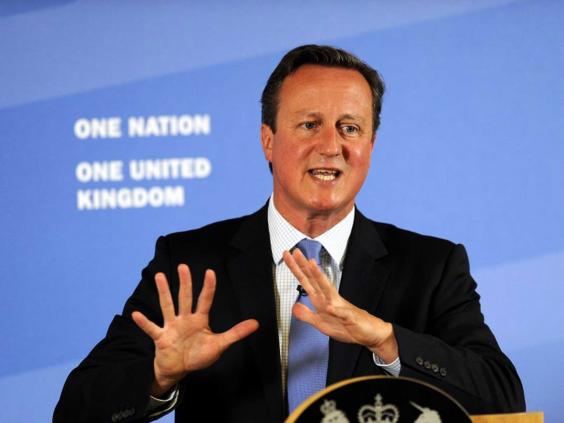 It is worth noting that YouGov's live popularity tracker disproportionately represents a youthful audience of people who are already engaged in politics – and willing to actively log in and rate public figures.
So while the breadth of its demographic is questionable, the research does throw up some interesting common themes.
Those who said they liked Mr Corbyn, for instance, most commonly said they did so because he "stands up for ordinary people" (229), is "in touch with ordinary people" (221), is "principled" (218), "genuine" (217) and "honest" (203).
People who dislike the new Labour leader said he was "left-wing" (138), "outdated" (116), "unelectable" (113), "stuck in the past" (111) and "out of touch" (101).
For Mr Cameron, critics said he was "arrogant" (1814), "out of touch" (1812), "untrustworthy" (1804), "smug" (1737) and "over-privileged" (1731).
The Prime Minister's supporters said he was "a leader" (704), a "good speaker" (692), "intelligent" (615), "conservative" (512) and "articulate" (511).
People who liked Mr Corbyn most often also liked the comedian Peter Cook, as well as actors Christopher Lee and Russell Brand. Those who liked Mr Cameron tended to also be fans of Jeremy Clarkson.
Reuse content