Jeremy Corbyn has survived his first week as Labour leader but despite a strong debut at Prime Minister's Questions he has suffered a series of setbacks – all of his own-doing.
We look back at a rocky start for the new Labour leader, pointing out the positives, but first the negatives:
Five things he got wrong:
1. Refusing to sing the national anthem
Corbyn was widely condemned for refusing to sing the national anthem at an event to mark the 75th anniversary of the Battle of Britain.
Even newly-appointed members of his shadow cabinet reacted with shock and the Labour leader was forced to promise he will sing God Save the Queen at future events, although it was not the most convincing of pledges.
2. Failing to appoint a woman in the top shadow cabinet jobs
He appointed a majority-female shadow cabinet but failed to appoint a single women to the shadow the four great offices of state (Prime Minister, Treasury, Home Office, Foreign & Commonwealth Office).
It again sparked criticism from within his party, including an embarrassing row between Birmingham Yardley MP Jess Phillips and Corbyn's close ally Diane Abbott.
3. Appointing John McDonnell as his shadow chancellor
The appointment of his loyal friend and campaign manager John McDonnell was an indication that Mr Corbyn will go ahead with a radical, socialist agenda as leader and has not been a popular choice with Labour MPs and even members of the shadow cabinet.
But MPs say he is an uncompromising politician who still pursues class battles from the 1970s and 80s. Corbyn's choice for shadow chancellor did not win the full endorsement of other members of the shadow cabinet.
Asked whether he backed the move, shadow foreign secretary Hilary Benn simply said it was "the choice that Jeremy has made... I respect the choice that Jeremy has made as leader" when interviewed hours after the announcement.
Meanwhile his front bench colleague Kerry McCarthy, the new shadow environment secretary, said she and her colleagues would not allow Mr McDonnell "to dictate to the entire party" on the economy, insisting there was "a discussion to be had" about the party's economic policies.
4. Refusing to say whether he would wear a red poppy on Remembrance Sunday
He alarmed moderates in the Labour party – already dismayed by his opposition to the renewal of Trident – by hinting he would wear a white poppy, a symbol of peace and pacifism, at the annual Remembrance Day ceremony at the Cenotaph instead of a red poppy.
Later, Labour made clear he would wear a red poppy.
5. Waiting until Thursday to appoint a spin doctor
The series of small but symbolic blunders have overshadowed positive aspects of his leadership and cried out for a media adviser. But it took until Thursday evening for Corbyn to appoint a head of communication, having been turned down by at least one high profile journalist.
Corbyn finally appointed Kevin Slocombe, the former head of media at the Communication Workers Union, to be his press spokesman.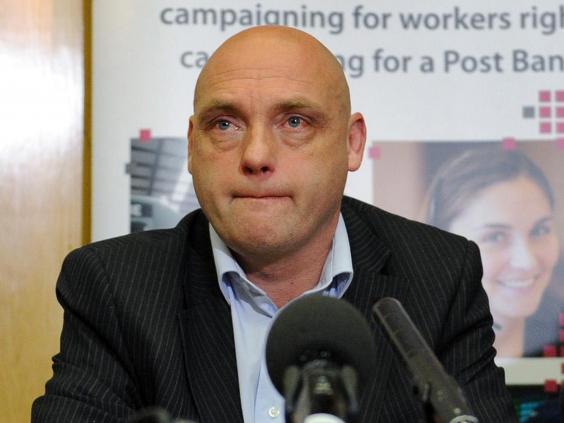 But Mr Slocombe mysteriously deleted his Twitter account at the same time as the appointment, sending journalists hunting for potentially damaging remarks on his Twitter feed.
The worst post journalists could find however was an exchange showing a complaint he sent to First Great Western for failing to resume service quickly enough after two people were hit by a train.
Five things he got right:
1. Appointing the first majority-women shadow cabinet
Jeremy Corbyn became the first leader in British history to appoint a front-bench team with more women (16) than men (15), delivering on his promise to have an equal gender balance in his shadow cabinet.
2. Prime Minister's Questions
He successfully managed to change the atmosphere of Prime Minister's Questions, which has too often descended into scenes more suited to a zoo than a parliamentary chamber.
Corbyn invited people to submit questions and received more than 40,000 suggestions. He dedicated all six questions to those submitted by the public, addressing topics such as housing, welfare cuts and mental health, abandoning the usual direct interrogation and name-calling of the PM.
By doing so he created a much more conversational style and was widely praised across the spectrum.
3. Creating the new shadow minister for mental health position
He appointed Luciana Berger as the first shadow minister for health. She will directly work on mental health issues and consider how they can best be addressed by the NHS and prioritised by a Labour government.
The post, which is Cabinet-level, is a new creation of Mr Corbyn's shadow administration and has no identical counterpart in the Conservative government.
4. Winning standing ovation at TUC conference
Corbyn became the first Labour leader to win standing ovation in more than 30 years when he addressed trade union delegates at the TUC conference.
His vow to provide outright opposition to the Government's welfare cuts and trade union reforms – branding the Tories "poverty deniers" and accusing them of "social cleansing" – won him a rapturous reception.
5. Clarifying his stance on Britain's EU membership
After causing widespread concerns in his party who feared his Eurosceptic views would lead to him campaign for Britain to leave the EU, he finally set out the Labour's official position, saying he would support the UK remaining a member but would try to reverse any "damaging changes" that came from David Cameron's renegotiation.
Reuse content