Jeremy Corbyn has concluded his latest shadow Cabinet reshuffle, keeping significant parts of his previous team in place and making some new additions.
Labour announced further changes on Friday evening after reorganising parts of the front bench on Thursday night.
The latest moves include deputy leader Tom Watson taking the shadow Culture Secretary brief and Jon Ashworth taking the post of shadow Health Secretary.
John Healey, who previously resigned, has returned as shadow Housing Minister, while Valerie Vaz has taken Paul Flynn's position as shadow Leader of the House.
Barbara Keeley is now the shadow minister for mental health and social care; she resigned in June as a shadow Health Minister.
Crucially, Mr Corbyn has replaced Mr Ashworth as the shadow Cabinet representative on Labour's National Executive Committee with Kate Osamor. She is expected to bolster Mr Corbyn's support on the body, which makes decisions about how Labour is run internally.
That change on the NEC came after Labour conference passed a vote to put new unelected members on the NEC, appointed by the Scottish and Welsh party leaders, who would likely be hostile to Mr Corbyn's agenda.
Though there are no formal factions on the NEC, by most estimations the move was anticipated to cost the Labour leader his very slim majority on the body.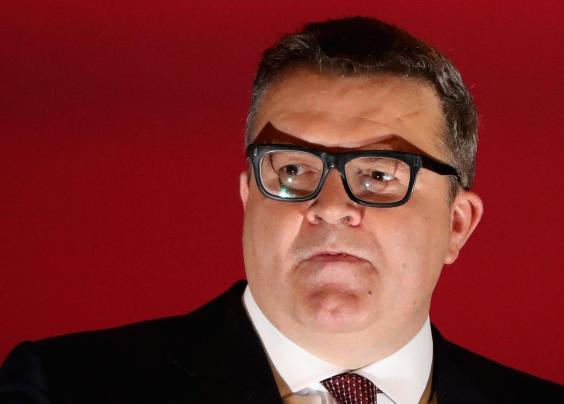 Mr Ashworth's replacement with Ms Osamor – an ally of Mr Corbyn – could, however, restore the leadership's majority, meaning internal decisions go his way in future.
Previous controversial decisions taken by the old NEC include banning new members from voting in the Labour leadership contest, as well as raising the fee to vote from £3 to £25, apparently in order to deter supporters of Mr Corbyn.
On Thursday night Mr Corbyn's team briefed out some significant changes to the composition of Labour's front bench, claiming that it was the most diverse shadow Cabinet ever.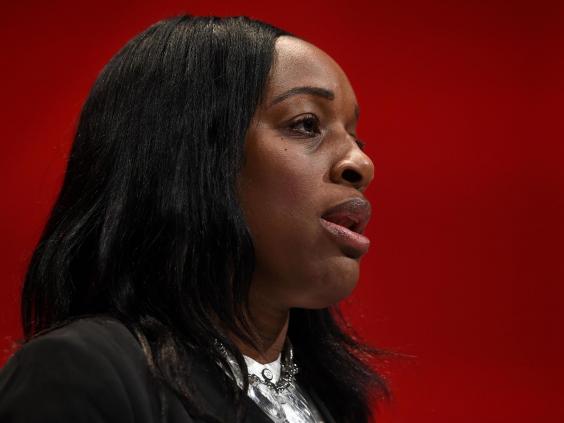 Diane Abbott was appointed shadow Home Secretary, Shami Chakrabarti shadow Attorney General, and Clive Lewis moved from shadow Defence Secretary to shadow Business Secretary.
Rosie Winterton was sacked as Chief Whip and replaced by Nick Brown, who did the same job under Gordon Brown and Tony Blair.
Other recent figures of Mr Corbyn's shadow Cabinet remain in place, including Angela Rayner as shadow Education Secretary and Debbie Abrahams as shadow Work and Pensions Secretary.
Dave Brown on Jeremy Corbyn
Dave Brown on Jeremy Corbyn
1/12

2/12

3/12

4/12

5/12

Corbyn's reshuffle

6/12

Corbyn and the Syria bombing vote

7/12

Corbyn asks questions from the public at PMQs, meanwhile backbenchers plot to oust him

8/12

Corbyn is unavailable to attend the Privy Council

9/12

Conference rejects Corbyn's call to debate Trident

10/12

At Labour conference Corbyn and McDonnell press for a Robin Hood tax

11/12

Corbyn's hopes for a 'new politics' look optimistic in the face of a media barrage

12/12

Corbyn enters Labour leadership race
The new reshuffle did not see the return of as many Labour moderates as had been expected. Some Labour MPs say they want the return of elections to the shadow Cabinet, which they say would bring more unity.
Mr Corbyn has reportedly said he wants members to be involved in the election process, but MPs say it should be MPs who elect the front bench.
Jeremy Corbyn said: "Following my re-election as Leader of the Labour Party I have made a number of new appointments to the shadow Cabinet. For the first time, two of the three 'great offices of state' are shadowed by women. Once again the shadow Cabinet has a majority of women, and has more black and minority ethnic appointees than any shadow Cabinet or Cabinet ever."
"I have acted to bring together a strong and diverse opposition leadership team. Our aim is to deliver what millions of people are demanding: a Labour Party focussed on holding this divisive Government to account and winning the next general election."
Deputy leader Tom Watson said: "I'm looking forward to working with Jeremy to develop Labour's policy on introducing the arts pupil premium [investment to support cultural activities for schools] to every child of primary school age.
"There should be no class ceiling placed on anyone who wants to contribute to or enjoy our artistic, musical and sporting heritage. I also want our globally successful games industry to be given the recognition it deserves."
Reuse content