Theresa May was caught grimacing, David Cameron's classroom chatter didn't go down well and the less said about Boris Johnson's infamous rugby tackle on a Japanese schoolboy the better.
So Labour leader Jeremy Corbyn fared better than most when he became the latest political leader to risk a photo opportunity with young children.
On the campaign trail in Bristol he settled into comfy cushions in a corner to read We're Going On A Bear Hunt to a group at Brentry and Henbury Children's Centre.
And he gave a wide-eyed look over the top of his glasses at the denouement of the hugely popular 1989 children's book written by fellow left-winger Michael Rosen.
During the visit, he said Labour was "gaining a huge amount of ground" on the Conservatives and urged voters to "watch this space" despite opinions polls putting his party 24 points behind the Tories.
He continued efforts to shift the focus of the campaign away from Theresa May's call for voters to give her a Brexit negotiating mandate and on to Labour's aim of tackling inequality.
"We are putting a message out there – this country does not have to be so divided, [there] does not have to be such appalling levels of poverty and unachieved ambition because of people growing up in poverty.
"That's our message, that's the one we're putting out, and the Labour Party is totally united in putting that message out, okay?"
Mr Corbyn also revealed he had not decided whether he would stand down if Labour loses the election.
Asked if he had decided what he will do in the event of defeat, the Labour leader replied: "No decisions at all, what an absurd question.
"We're 72 hours into the election."
Dave Brown on Jeremy Corbyn
Dave Brown on Jeremy Corbyn
1/12

2/12

3/12

4/12

5/12

Corbyn's reshuffle

6/12

Corbyn and the Syria bombing vote

7/12

Corbyn asks questions from the public at PMQs, meanwhile backbenchers plot to oust him

8/12

Corbyn is unavailable to attend the Privy Council

9/12

Conference rejects Corbyn's call to debate Trident

10/12

At Labour conference Corbyn and McDonnell press for a Robin Hood tax

11/12

Corbyn's hopes for a 'new politics' look optimistic in the face of a media barrage

12/12

Corbyn enters Labour leadership race
Hundreds of Labour supporters turned out at Whitchurch Common in Cardiff for Mr Corbyn's visit to the Cardiff North constituency, where he was joined by Welsh Labour leader Carwyn Jones.
He said: "We are out on the road, taking our message to the whole of the country, taking a message that seven years of this Tory Government and the Coalition (has) brought us greater inequality, greater poverty, greater insecurity, greater misery, greater levels of fear.
"Every time they told us they would pay off the debt and the deficit, it was always five years away.
"It is a five-year plan that is always five years in the future as they continue to cut the budgets of English local authorities and the health service, underfund the government of Wales and damage the life chances of those with disabilities, damage the life chances of so many others.
"Our job, our task as Labour, is to challenge them."
Mr Corbyn was heckled by some members of the crowd, shouting for him to stop Brexit, during the the early part of his 20-minute speech, but others told them to be quiet.
Mr Corbyn cut a less controversial figure with visitors to the Bristol children's centre, especially compared with other politicians who have fared less well when they have mixed with the under-18s for political gain.
Most recently Ms May was caught grimacing in February during a visit to Captain Shaw's Primary School in Bootle, Cumbria, with the Conservative Party's Copeland by-election candidate – and now MP – Trudy Harrison.
On Friday she chose the perhaps safer option of talking to students and first-time voters at Cox Green School in her Maidenhead constituency.
Prior to that, in October 2015, then London mayor Mr Johnson made the front pages with a tackle worthy of the back pages.
During a four-day trade visit to Japan he knocked over 10-year-old Toki Sekiguchi during a game of street rugby in Tokyo.
The youngster later said: "I felt a little bit of pain but it's okay."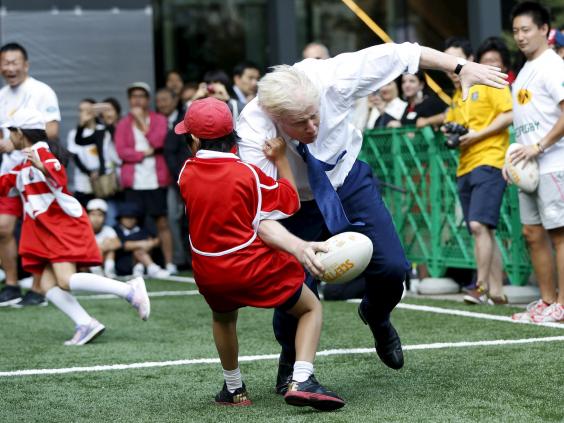 And Ms May's predecessor as Prime Minister, David Cameron, was the subject of perhaps the defining image of the 2015 general election campaign.
His reading skills were less than appreciated by Lucy Howarth, then six, as he helped with a lesson at the Sacred Heart Roman Catholic Primary School in Westhoughton near Bolton.
Mr Corbyn also fared better than his predecessor as Labour leader, Ed Miliband.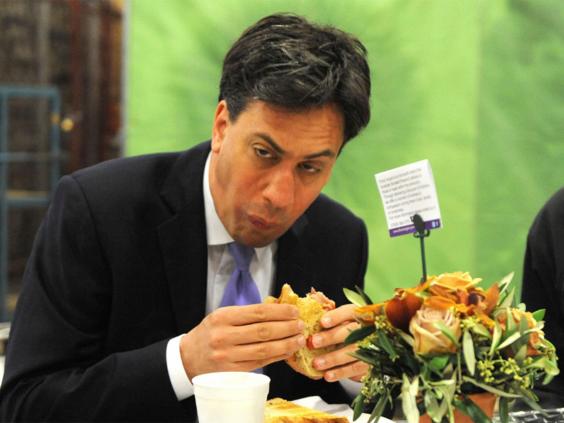 As well as his notorious grapple with a bacon sandwich the Doncaster North MP posed for a slightly awkward picture with children during a visit to the Michael Faraday School in south-east London in May 2011.
PA
Reuse content