Jeremy Corbyn's female rivals for the Labour leadership have turned on his suggestion that women-only train carriages should be introduced at night to prevent sexual attacks.
Yvette Cooper, Labour's shadow Home Secretary, said yesterday that the proposal "turned the clock back" on equality while failing to tackle the problems of harassment.
Liz Kendall said it was an "admission of defeat" and said she could never support gender segregation.
Their comments follow The Independent's report yesterday that Mr Corbyn wanted to include a pilot of women-only carriages on night-time trains as part of his manifesto for the Labour leadership.
But many equality campaigners derided the plan, despite its use in other countries and evidence that sexual harassment and attacks are on the rise in Britain.
The number of sex offences on the railways increased to 1,399 last year, up from 1,117 the previous year, according to the British Transport Police.
Labour leadership: The Contenders
Labour leadership: The Contenders
1/2 Jeremy Corbyn

Jeremy Corbyn started off as the rank outsider in the race to replace Ed Miliband and admitted he was only standing to ensure the left of the party was given a voice in the contest. But the Islington North MP, who first entered Parliament in 1983, is now the firm favourite to be elected Labour leader on September 12 after a surge in left-wing supporters signing up for a vote.

PA

2/2 Andy Burnham

Andy Burnham started out as the front-runner in the leadership election, seen as the candidate of the left until Jeremy Corbyn entered the race. The former Cabinet minister has found himself squeezed between the growing populism of Corbyn's radical agenda and the moderate, centre-left Yvette Cooper, not knowing which way to turn. It has attracted damaging labels such as 'flip-flop Andy', most notably over his response to the Government's Welfare Bill. He remains hopeful he can win enough second preference votes to take him over the 50 per cent threshold ahead of Corbyn.

PA
Transport for London has begun a campaign to encourage more reporting of sex crimes on the capital's Underground network, while transport police have a number of regional schemes designed to reduce harassment.
But the founder of the Everyday Sexism Project described women-only carriages as "a real step backwards", while Unison, the union supporting Mr Corbyn's leadership, distanced itself from the idea.
Unison general secretary Dave Prentis said: "Segregating women in transport would send the wrong message to those who think they can harass and abuse. It is more visible policing, better staffing at stations and on public transport and improved street lighting that can help women feel safer when travelling at night."
Laura Bates, of the Everyday Sexism Project, said Mr Corbyn's plan to consult with women was "the way forward", but she was strongly against women-only train carriages.
"I think it would be a real step backwards," she said. "It sends the message that harassment is inevitable, perpetrators are unable to help themselves and women should simply find a way round it."
Last year rail minister Claire Perry indicated an interest in women-only carriages, which are in operation in Japan, India, Brazil and other countries. But following Mr Corbyn's proposal she released a statement distancing herself from her previous comments.
"Experts and campaigners agree that segregation is not the solution," she said. "Our approach focuses on catching and punishing offenders rather than segregating people and the raft of unintended consequences that would involve."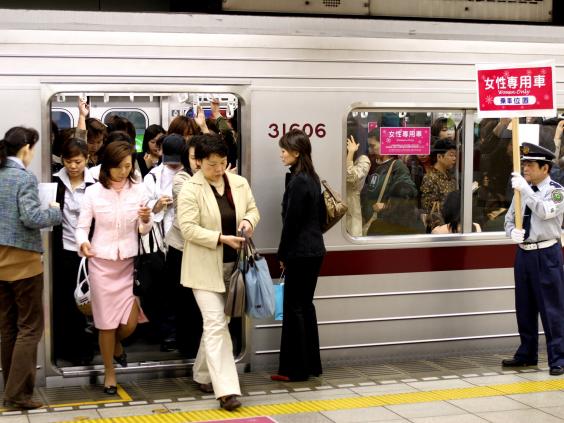 The Tory MP Sarah Wollaston also voiced her opposition to women-only carriages. She tweeted: "Segregating women on public transport doesn't protect anyone, it just normalises unacceptable attitudes."
David Sidebottom, passenger director at independent watchdog Transport Focus, said: "Generally it is very safe to travel by train – almost eight in 10 passengers are satisfied with their personal security. Passengers tell us that they feel the best deterrent against crime is a visible staff and police presence on trains and at stations."
Mr Corbyn said the idea came from talking to women who had been affected. Launching his street harassment policy, which also includes plans for more police resources to deal with harassment and sexual violence, he said: "Some women have raised with me that a solution to the rise in assault and harassment on public transport could be to introduce women-only carriages. My intention would be to make public transport safer for everyone from the train platform, to the bus stop, on the mode of transport itself.
"However, I would consult with women and open it up to hear their views on whether women-only carriages would be welcome – and also if piloting this at times and on modes of transport where harassment is reported most frequently would be of interest."
Vox pop - The view from the Underground
Isabella Spencer, 20, from London, said: "Segregation fuels sexism. It should be the responsibility of men to behave properly."
Simon Colman, 43, from Chesham, said: "It's a good idea if women feel unsafe. I don't think we should need it. It depends how they would police it."
Sally Smith, 50, from Worcester, said: "They are a good idea. I would use a carriage only for women. It might even encourage me to use the train more."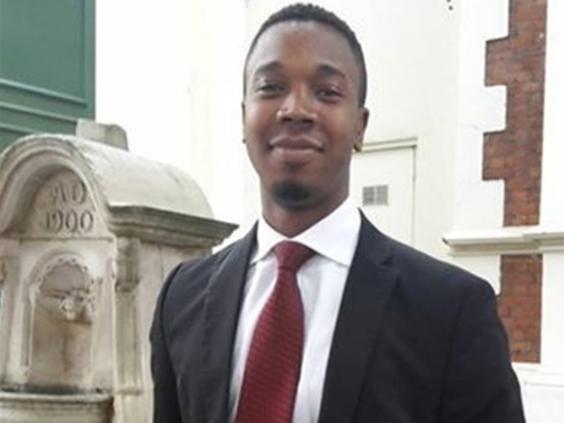 Robert Nkansah (above), from west London, said: "It's a great idea. These guys are taking advantage of women. Partners would be happier that the women can get home safer in their own carriage."
Estelle Sangiovanni, 26, from south-east London, said: "No I don't think it's a good idea. Women sexually assault males, too. There should be security put on trains if it is that much of an issue."
Michelle Hindmarch, 52, from Cheltenham, said: "It's a good idea. As a mother I am only bothered about the safety of my daughter. A woman-only carriage would give me one less thing to worry about. I know several people who have been assaulted."